We use affiliate links. If you buy something through the links on this page, we may earn a commission at no cost to you. Learn more.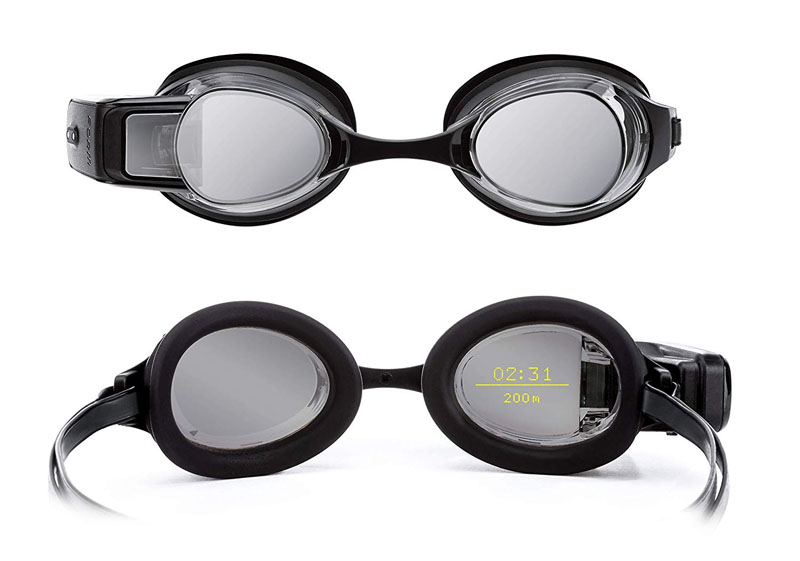 NEWS – Do you swim for exercise?  If so, how do you keep track of how far or how long you swim?  Counting laps is tedious and very easy to lose track of. Wrist activity trackers can work, but some folks don't like to add something on their wrist while swimming.
Most regular swimmers wear goggles. Form has developed smart swim goggles including what amounts to a head-up display (HUD) integrated into the lens.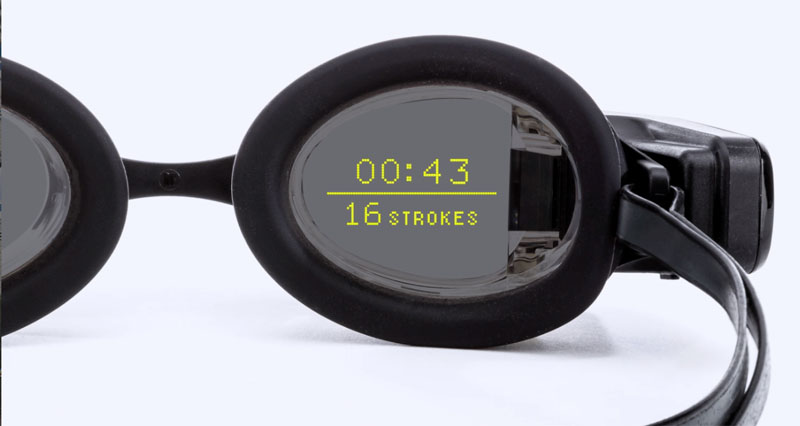 Other than that, they resemble traditional swim goggles.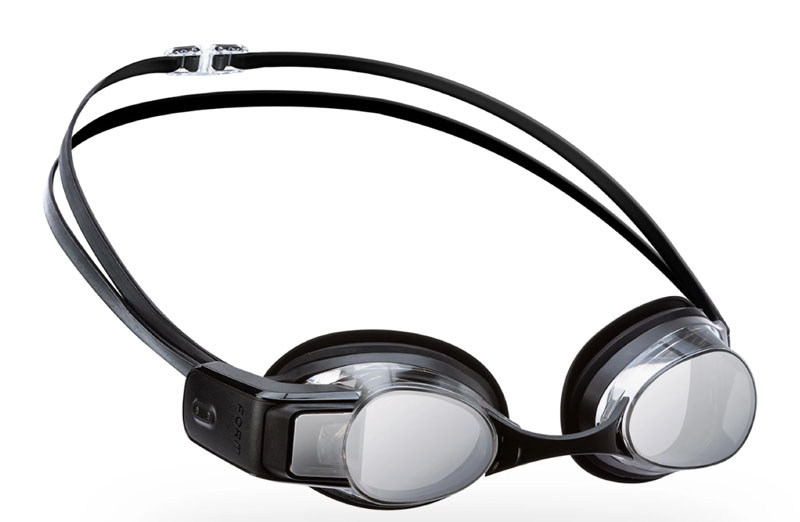 The display can be customized through their app to display several different metrics – split time, interval time, rest time, total time, stroke rate, stroke count, distance per stroke, pace per 100, pace per 50, distance, length count, calories burned, heart rate.
Heart rate is available when integrated with the optional heart rate monitor from Polar.
The app allows you to analyze your sets, stroke efficiency, and more. Your data syncs from the Form swim goggles after each workout. You can also sync data with several popular workout-tracking services as well as Form's own swim community.
The display is adjustable for either the left or right eye. The goggles are waterproof down to 10 meters, come with five nose bridge sizes, contoured eye seals made from FDA-certified silicone, and an adjustable silicone strap
The lenses are coated with a permanent, chemical-resistant anti-fog coating, much like dive masks. With 16-hours of battery life, they should last for even the most ambitious swim enthusiast.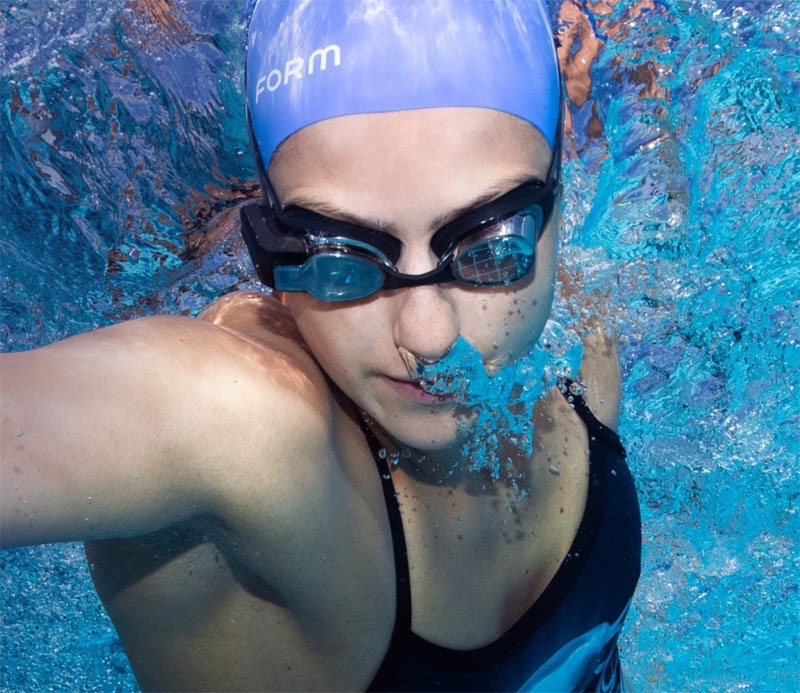 The Form swim goggle is available for $199 from Amazon and directly from Form.