We use affiliate links. If you buy something through the links on this page, we may earn a commission at no cost to you. Learn more.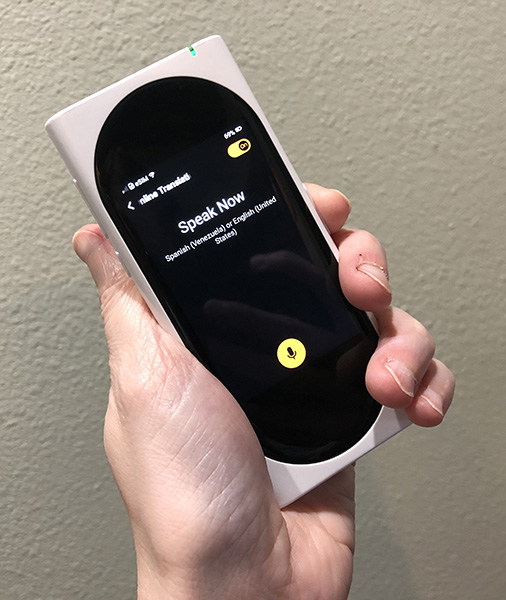 REVIEW – I've visited countries that speak other languages, and I was very thankful for my limited knowledge in those languages and a guide to help me navigate the cities. What if I didn't have that luxury, and visited a country I knew very little of the language of? Having something like the Langogo Genesis pocket AI translator seems like it would be a great companion to have in that situation.
What is it?
The Langogo Genesis pocket AI translator is a handheld translating device with over 100 languages to translate to and from.

Hardware specs
3.1 Inch Screen
8 GB Storage
2200 mAh battery
2.5 hour charging time
6 hour usage time
Wireless Connectivity
What's in the box?
In the box you'll find:
Langogo Genesis
USB-C charging cable
Wrist Lanyard
Pin for sim card removal
User Manual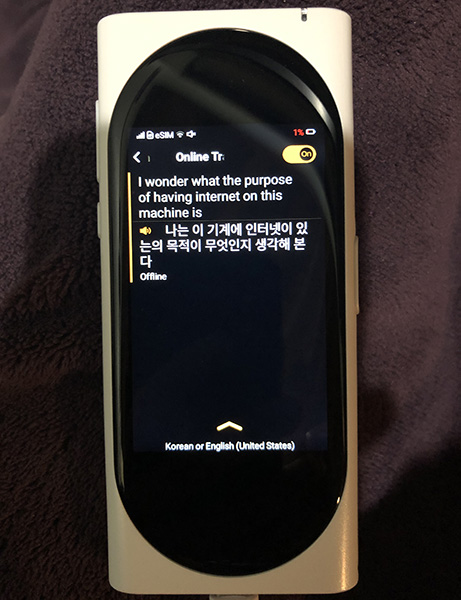 Design and features
The Langogo Genesis has a decent sized touch screen for reading translations, and the whole device fits nicely in the palm of my hand. The translate button is in just the right spot to make it easy to press when holding.



Using USB-C, it charges from dead to almost full in about two hours. It took about a week to drain the battery fully with on and off use, including bringing it to work for testing one day.



The buttons on the left side control volume and power. The power button also wakes and turns off the front screen.



On the right side there is only one button, and that is the translator button. Hold this button down and speak and it will translate for you. There is also a sim card slot located on this side of the device.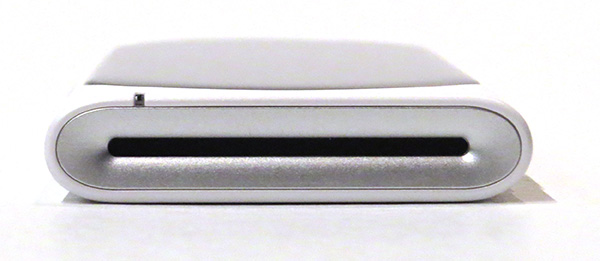 The top looks like it is one big microphone sensor. I feel that the Langogo Genesis picks up speech very well, though in a crowded cafeteria it did have trouble when it came to certain languages. Vietnamese was especially difficult, and my guess is it was because it was a tonal language. Spanish worked fine in the bustling cafeteria.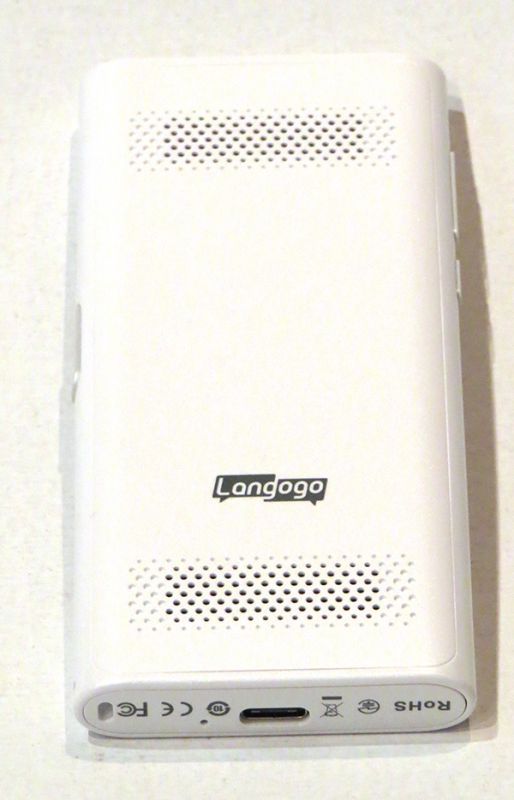 The back side has two speakers with clear sound quality. If I didn't hear what it said the first time, I could just tap on the text on the screen and it would repeat it out-loud.
So now that we've got the hardware covered, lets go into what we really want to know.. how well does this thing work? I tested it out in a few ways. First, I tried Spanish, since I can say several phrases. Even with my terrible accent, it usually picked up what I was trying to say. That was one noticeable thing about this translator; As long as you were fluent, it worked very well. If you were not fluent, it would mess up some depending on the language.
The Asian languages were the most difficult for me to test, so I just let the kids and a teacher test those for me. I loved the look on a teachers face, who speaks Korean, when she said "It is very cold outside" in Korean and it translated it into English perfectly. She took it home to someone who speaks Chinese, and she said the translation between Korean and Chinese was pretty good. It was not perfect, but they could understand the translation.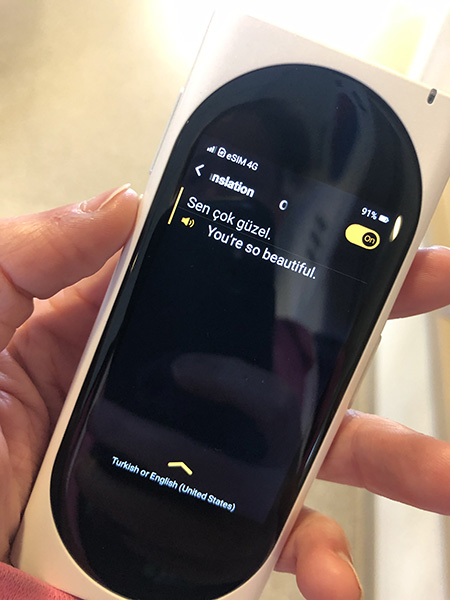 Moving to Europe and the Middle East, I tested out Turkish, Arabic, and French with folks who spoke the language, and I (the student as well) was actually very surprised at how well Turkish translated. French worked well with a non-native speaker.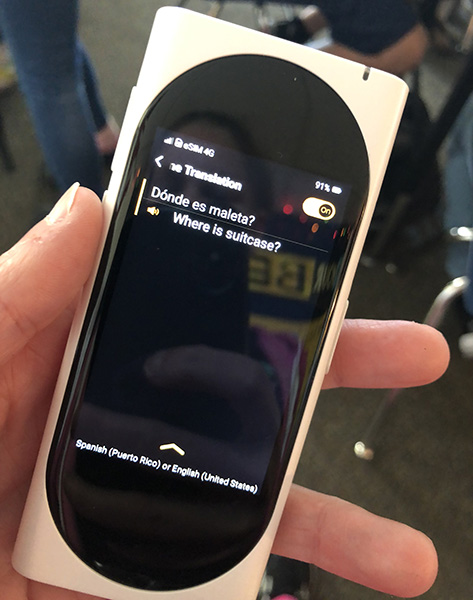 Lastly, I checked in with our Latin population at school, and had them try it out. There are several types of Spanish available on the Langogo Genesis, from different countries all around Latin America. The three countries I used was Puerto Rico, Mexico, and Venezuela. It would leave out a few words here and there (like 'the' in one of the pictures shown), but for the most part it was accurate. Venezuelan Spanish was actually tested over a headset on the internet, and it translated just fine.
I work at a school with a very diverse population and a large ELL (English Language Learners) department. I let them try it out for a day, and they had a positive response. They mentioned two useful aspects of the Langogo; being able to use it to communicate with those kids who did not have any English skills, and being able to communicate with parents without the need to schedule an interpreter.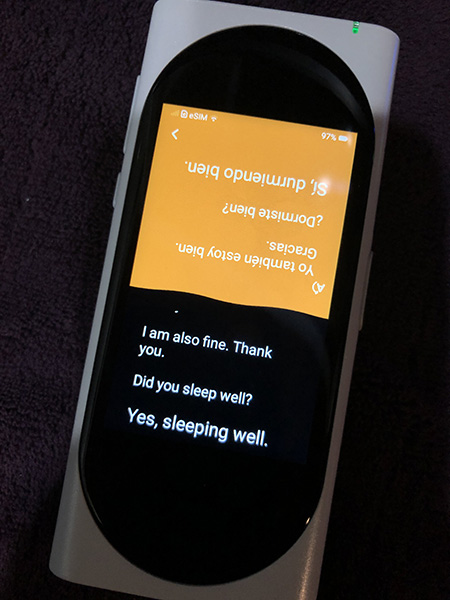 I could definitely see a use for a device like this in a school with such high diversity, and my coworkers mentioned the same. For example, using interpreter mode, one can have a conversation back and forth between a student if they are having issues. While interpreter mode does not voice sentences out-loud, it still can be useful for back and forth conversations in a busy area. One thing I really liked about the interpreter mode is that it leaves the text on the screen for you to reference.
If you want to go back to your translations, you can email or text yourself a history of all translations that you've done. I find this useful for going back and learning the language you are translating, or perhaps if you were interviewing someone, it would keep a record of what was said.
There are a few other things the Langogo Genesis can do, such as Euri which will tell you the weather, currency exchange, and more, and transcribing speech to text.
What I like
Wide variety of languages to translate to and from
Very easy to use
Good job at translating various languages tried
What needs to be improved
When changing languages, sometimes it gets a little buggy
Final thoughts
Overall, I think the Langogo Genesis would be a good translator for travel, or even in a diverse school environment. It's a bit of an investment, but with how many countries support the data plan, it can be useful for many vacations. It translates well and impressed all the folks that I tried it out with. I can't wait to go try it out in another country.
Price: $299.00
Where to buy: Amazon (use the promo code gadgeteerlg by December 30th, 2019 for a 10% discount)
Source: The sample of this product was provided by Langogo