We use affiliate links. If you buy something through the links on this page, we may earn a commission at no cost to you. Learn more.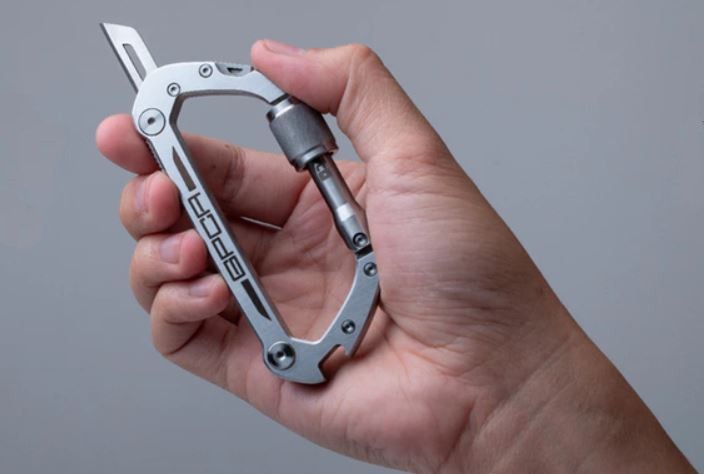 CROWDFUNDED NEWS – Here's an EDC tool that features a rugged design and hidden tools that will make your friends do a double-take when they see you use this carabiner to open a box or tighten a screw.
What is it?
The GPCA (which stands for General Purpose California) is an EDC multi-tool built into an aluminum, stainless steel, or titanium carabiner.
Why do I like it?
I like the GPCA Carabiner because it keeps your basic EDC tools in a handy package that you can clip to your gearbag, or belt loop. The built-in tools include: Flat head and Philips head screwdrivers, a bottle opener that can also be used as a pry tool, box cutter, locking blade, knuckles, and a keyhole. There's also a tiny secret storage area under the knurled ring that can hold a flint for a lighter.
Something to consider before pledging
This carabiner can not be used for climbing because it hasn't been rated for that function.
The GPCA Carabiner is also TSA-friendly when you remove the box cutter blade which you can do with an Allen wrench.
Where can I find more info?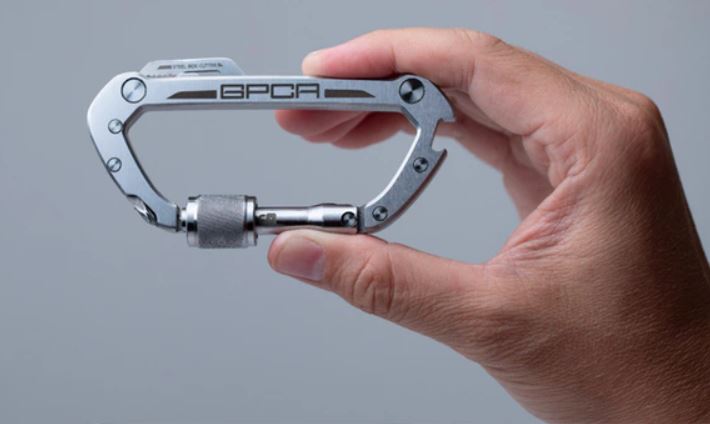 The GPCA Carabiner campaign ends on 10/18/19 and they have already met their funding goal of $5,000. You can pre-order a GPCA Carabiner starting at $29. After the GPCA Carabiner campaign ends, rewards are estimated to start shipping in January 2020. Visit their Kickstarter page for all the details.