We use affiliate links. If you buy something through the links on this page, we may earn a commission at no cost to you. Learn more.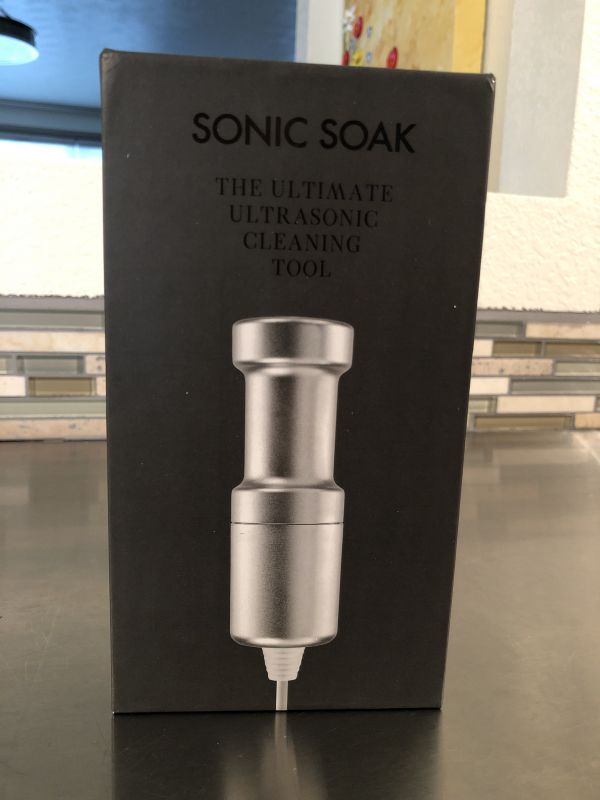 REVIEW – Through the years, we've taken various measures to clean things that require a delicate wash – whether it's using a toothbrush to clean jewelry, hand washing delicate fabrics or hand scrubbing cast iron with gentle brushes to make sure not to affect the seasoning. So when I got the chance to review the Sonic Soak Ultrasonic Cleaner, I felt this was the chance to simplify these tasks into a single appliance.
What is it?
This is a hard wired cleaning device that you submerge in water to clean various items – emitting ultrasonic sound waves to break down dirt and clean your items.
What's in the box?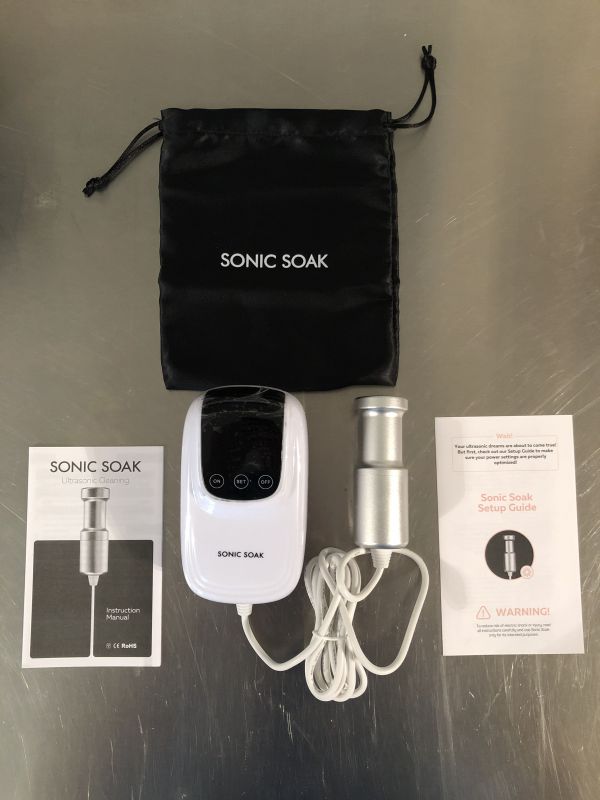 Sonic Soak Cleaner
Instruction Manual
Setup Guide
Storage Pouch
Design and features
The Sonic Soak plugs into a standard wall outlet, has an LED display for the cleaning time in seconds and three pressure buttons to turn on, off and to set the time for cleaning.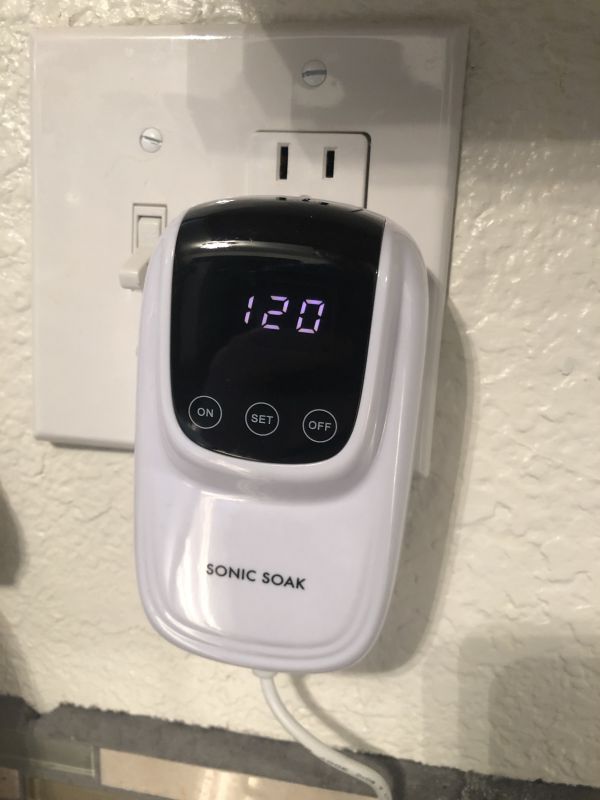 Simply fill a sink or bowl with enough water to submerge the item needing cleaning and the cleaning wand. Set the timer for the desired time frame and press ON – the Sonic Soak will then start emitting ultrasonic waves through the water as you can see in the example below where I cleaned a potato.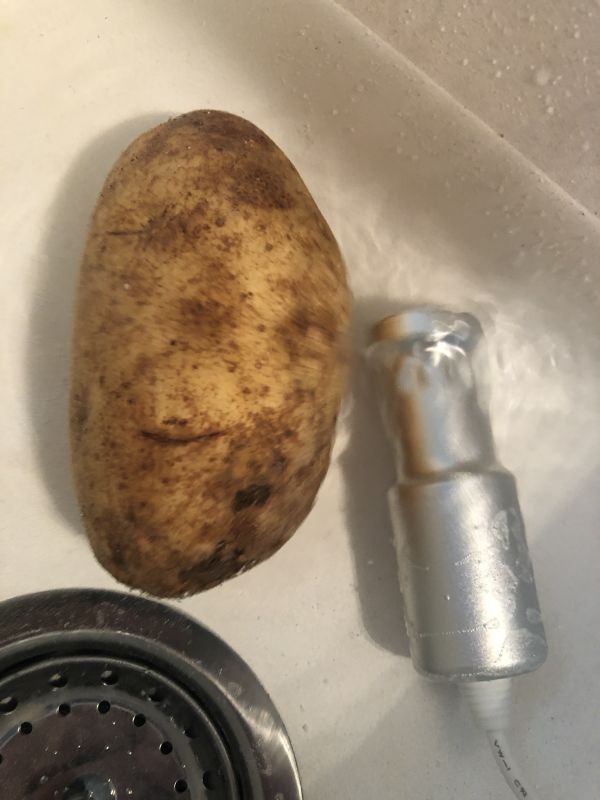 Some items will require a bit of detergent, like clothes or pots/pans. You may also need to move the wand around the item being cleaned. Depending on the size of the item or cleaning area, this could lead to prolonged time at the sink if you choose to use this method. Below, my wife cleaned her make-up brushes one by one by bringing them close to the wand and then manually agitating the brushes through the cleaning area.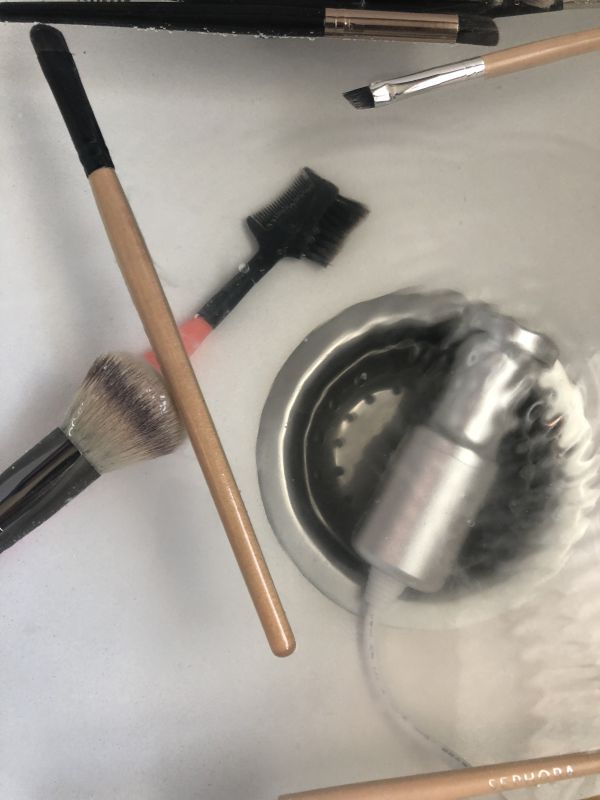 Performance
Overall, we noticed some things worked more efficiently than others. For instance, I had a dirty cleaning cloth on the counter and below is a before/after comparison showing what just leaving the Sonic Soak on the cloth was able to accomplish with no manual agitation or detergent: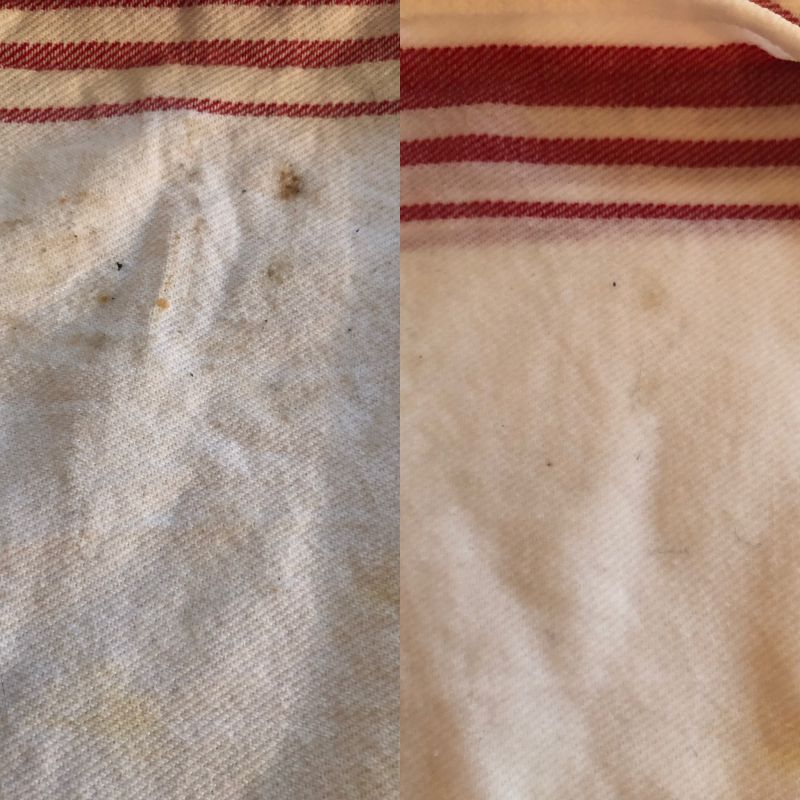 Additionally, it does handle jewelry alright as well, before: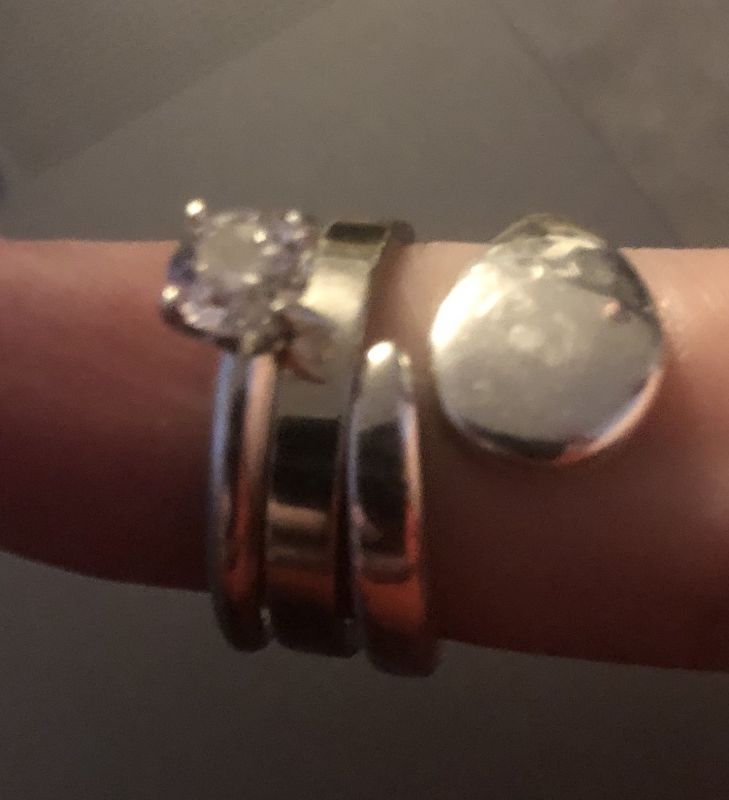 After: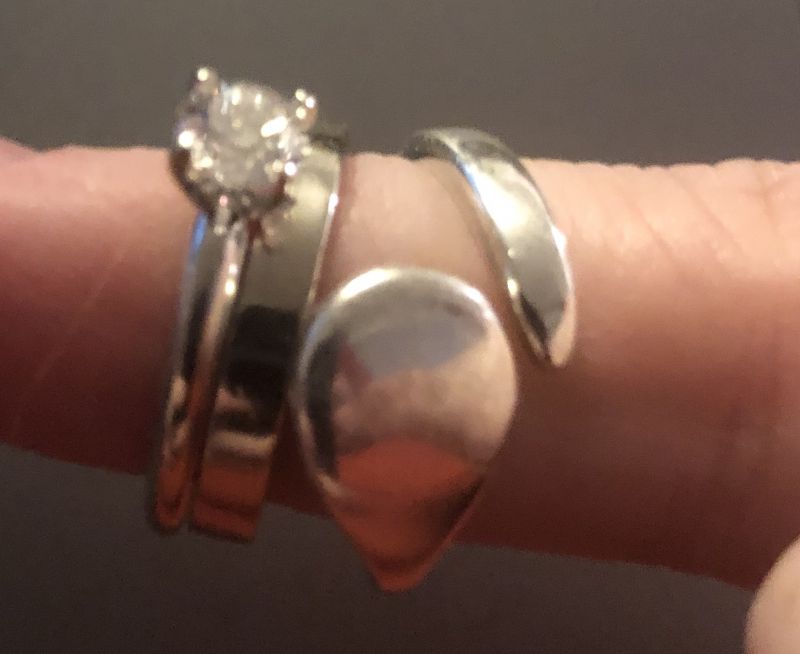 It was tough to get pictures that didn't come out a bit blurry, but I think you can notice a bit more shine on the After picture.
Finally, while it worked well on the above cloth and rings, it didn't seem to make a significant difference on the potato or the makeup brushes. The brushes still required a significant amount of manual agitation, enough work that my wife said she would probably just wash them completely manually next time. On the potato, it seemed to knock off a bit of the dirt flecks that would have come off with simply rinsing it, but see for yourself the difference: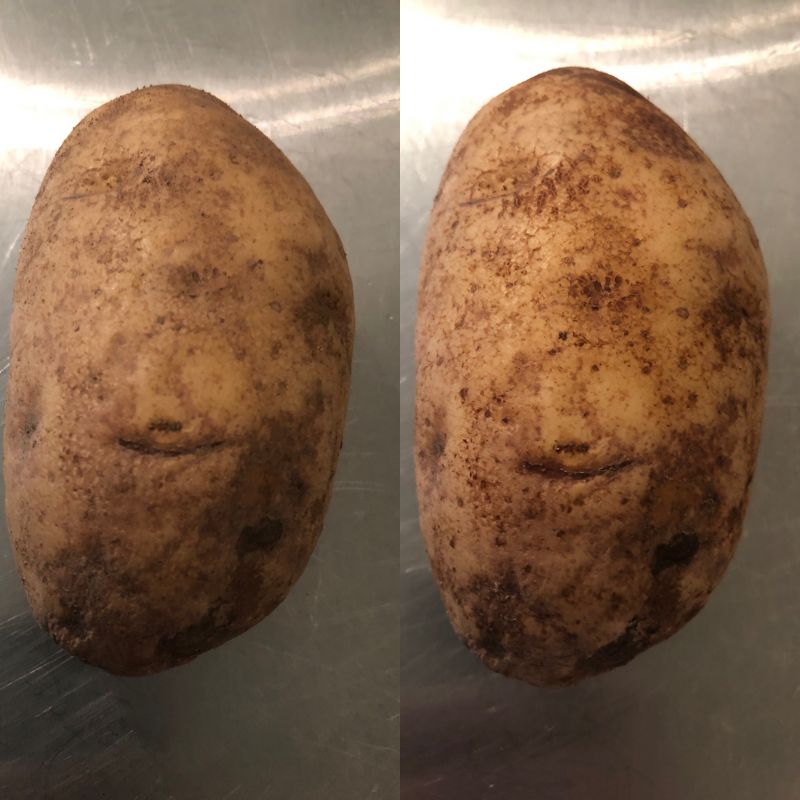 What I like
Easy to use: plug in, set timer and go
No chemicals required if you prefer not to use detergents
Does get some items cleaner – such as jewelry and dirty cloth.
Per their website, it claims to clean bacteria – but I have no means of verifying or testing this claim. If true, would be a plus for those with compromised immune systems, children, etc.
What I would change
Make it a bit bigger, the actual cleaning area is rather small and you need to put your item or stain within an inch or two
Timer is displayed in seconds, would prefer a minutes & seconds count down.
Final thoughts
I am personally a bit lukewarm on the Sonic Soak, while it did perform well in some cases I just don't know how much we will end up using it given some of its limitations. While we tried it on various items, some just didn't perform well to the naked eye or to the "did this make my life easier" test of such a convenience gadget. And I will admit that others users with a considerable amount of delicate jewelry, parents with children's toys or those with specific needs could find this more advantageous for them. I would definitely recommend using a bowl sitting on a counter over using this item in the sink – as 6-to-9 minutes hunched over the sink moving this item around to clean the items takes much more strain than you think it would. At the $150.00 price point, I think it would take quite a bit of use to get to where you feel you're getting your money's worth.
Price: $150.00
Where to buy: Sonic Soak
Source: The sample of this product was provided by Sonic Soak.