We use affiliate links. If you buy something through the links on this page, we may earn a commission at no cost to you. Learn more.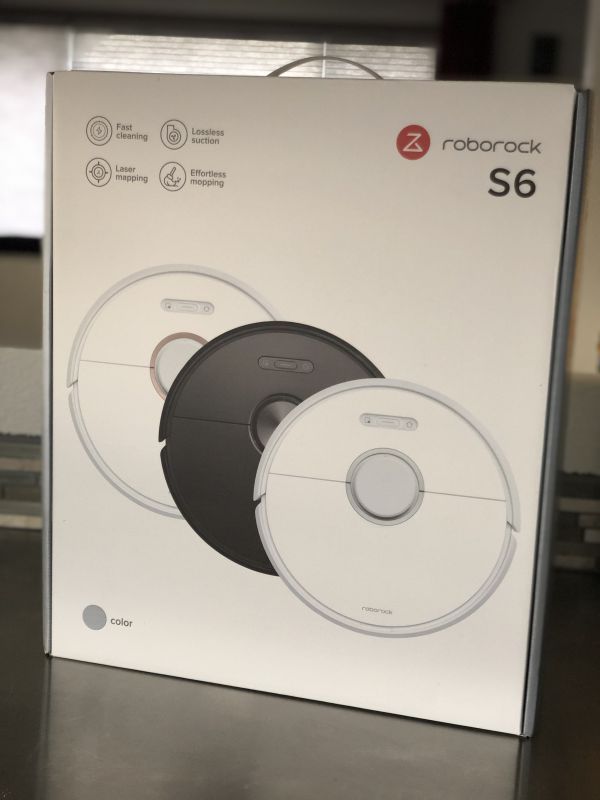 REVIEW – Robot vacuums have come a long way since I first got one of the originals over 10 years ago. With the advent of smart phones, the ability to control, monitor and even maneuver the vacuum has become easier and provided quite a bit more value to these devices. The RoboRock S6 is the newest addition from RoboRock into a crowded market as evidenced by the many types of these vacuums that we've reviewed on this site.
What is it?
The RoboRock S6 is a smart vacuum with docking station that interacts with a smart phone app to provide customized cleaning in your home.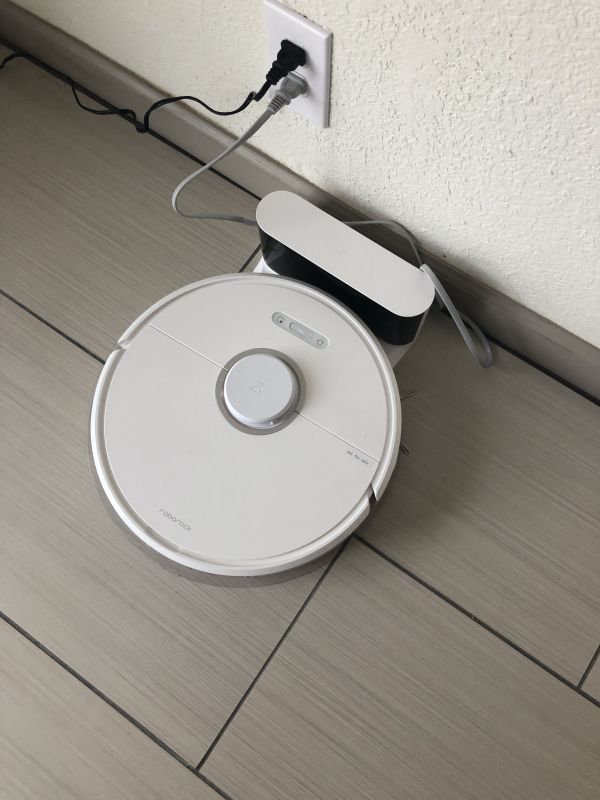 What's in the box?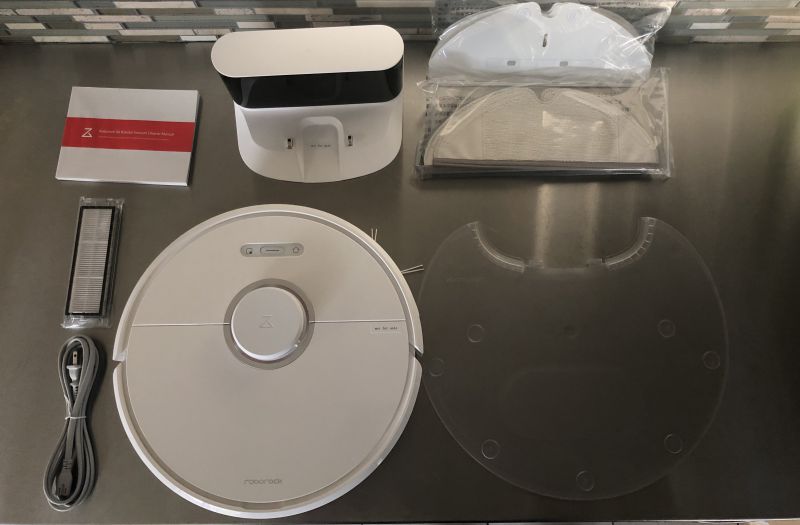 Robot Vacuum
Power Cord & Docking Station
Extra Filters
Disposable Mopping Pads
Cloth Mopping Pads
Water tank attachment for mopping
Mopping mat attachment for Dock
Instruction Booklet
Removable dustbin with cleaning tool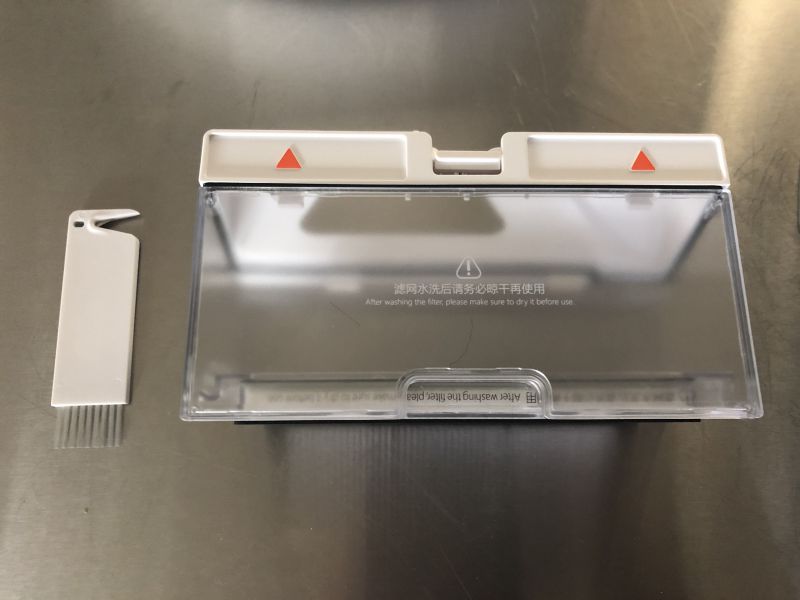 Design and features
The RoboRock S6 provides both a vacuum mode and mopping function. With the accompanying app, you are able to map your home and designate different rooms and/or zones for cleaning. As you can see below, each color designates a different room and you can tell the vacuum to only clean specific rooms or the whole map. As it performs its work, it shows the track it went via the white lines you can see in the screenshot – so that you can see that all areas have been covered by that particular cleaning.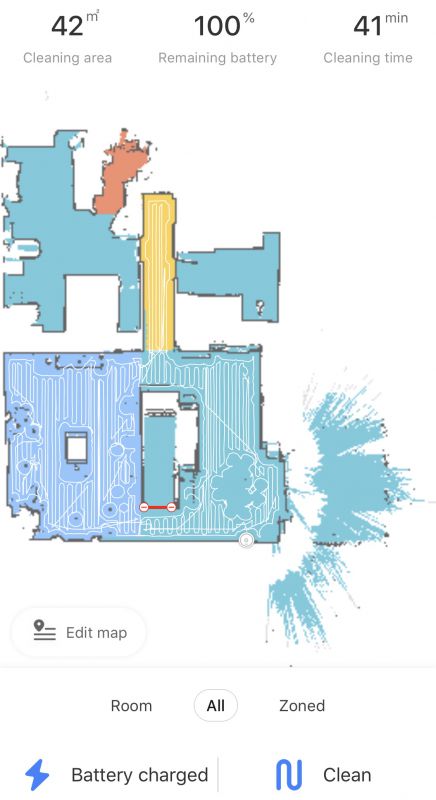 To mop, you don't have to tell the vacuum any different directive, just simply attach the water tank to the underside of the mop with either a disposable or cloth cleaning pad attached and select "clean" from the menu. We keep a relatively clean house, so we were pretty surprised at how much the initial mopping was able to get clean.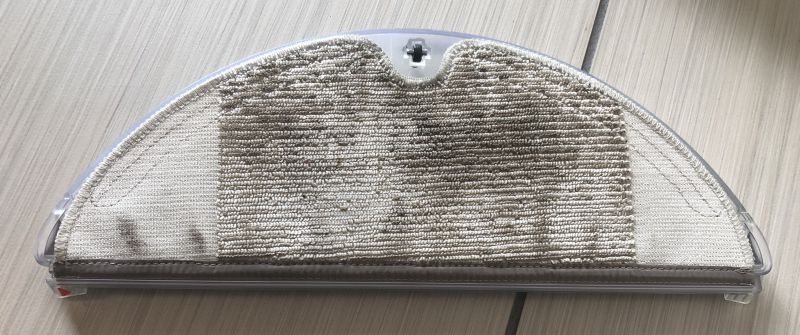 Once the device has mapped the area and cleaned it fully, it will return itself to the dock. Then simply lift the back cover and remove the dustbin to dump out the collected dirt. You can also use the cleaning tool to cut out any hair that has been wrapped around the rotating brush on the underside.  I highly recommend doing this regularly, as I have found that hair accumulation around rotating parts tends to be the downfall of a lot of vacuums in my time.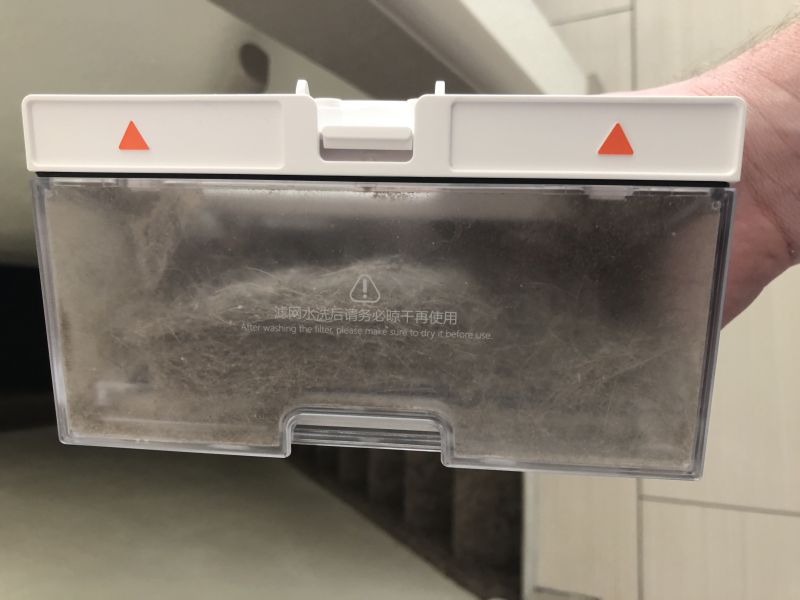 One of our bigger concerns was the ability of the vacuum to maneuver down and back up over the tile-to-hardwood ledge between our kitchen and living room shown below. It is about 3/4 of an inch and the S6 navigates this on a daily basis with absolutely no trouble. Additionally, it has sensors that detect dropoffs and hasn't had a problem whatsoever with our open stairway down to the basement.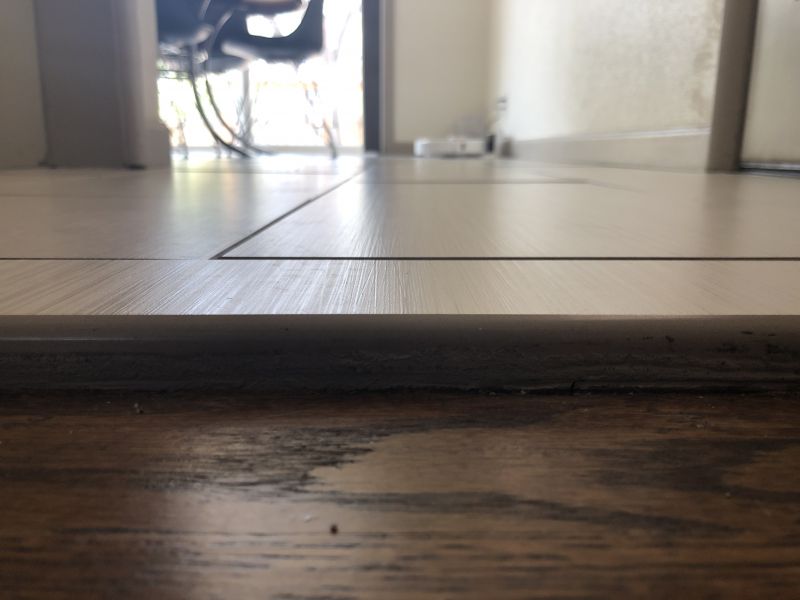 Additionally, in our living room, we have hardwood floors with a rug under the coffee table. The vacuum gets up onto the rug effortlessly and switches mode to higher suction while on the carpeted rug – then switches back as it goes back onto the hardwood.
Additionally, you can place the vacuum in an area and press the spot clean button on the device and it will clean a small area and then return back to the dock to charge.
Setup
Very easy to set up and get going – less than 20 minutes of actual set up to get it started charging and communicating with the app. Initially, it will need to vacuum the entire house, building its map of the area. Once this is done, it will return to the dock and communicate with the app to verify the area – you'll then be able to go in and designate zones and or add invisible barriers if there are areas that you don't want the vacuum to travel into.
Performance
The vacuum works great and does exactly what we wanted it to do and more. The mopping function saves us a lot of time in effort in keeping the kitchen floors clean on a daily basis. For the map I provided screenshots of, it takes about 40 minutes to vacuum completely.
What I like
Mopping function is highly useful and not complicated for attaching.
Easy to use – map building feature allows for easy and quick selection of cleaning areas
Very quiet, we can keep the TV on just a slightly higher than normal volume while it does its work.
Navigates all the obstacles of our home – tile drop off, around kitchen table legs, under furniture.
Side spinning brush helps grab even more dirt into the suction head.
Sensor for major drop offs works great (stair recognition).
App shows the percentage of filter use for easy look up to see when maintenance needs to be performed.
Easy clean up of dust bin and mopping pads.
What I'd change
Occasionally we get a notification on our phones in Chinese rather than the English setting – bug fix in the app would remedy this.
Needs a large area around the dock to have room to return – which is hard to ensure in smaller homes and limits where you can dock the device.
Can get stuck on table legs some times, and will give a false error code before dislodging itself.
Would be nice to have separate maps for mopping and vacuuming, to be able to exclude carpeted rugs from being mopped.
Final thoughts
The RoboRock S6 has become a key appliance in our house, being run on pretty much a daily basis to help clean up the cooking mess that made it to the floor, the stray hairs and the pet dander/hair that accumulates in all the hard to reach places. We love using the mop feature in the kitchen, as it's apparent that dirt doesn't always show itself on these floors. With two humans and four 4-legged friends, we need to work to keep the floors clean so it's very convenient to be able to hit one button on our smartphones rather than go through the hassle of getting the stand-up vacuum out on a daily basis. I would strongly recommend this vacuum for those who need a robotic being to clean up after them from time to time!
Price: $599.99
Where to buy: eBay
Source: The sample of this product was provided by RoboRock.