We use affiliate links. If you buy something through the links on this page, we may earn a commission at no cost to you. Learn more.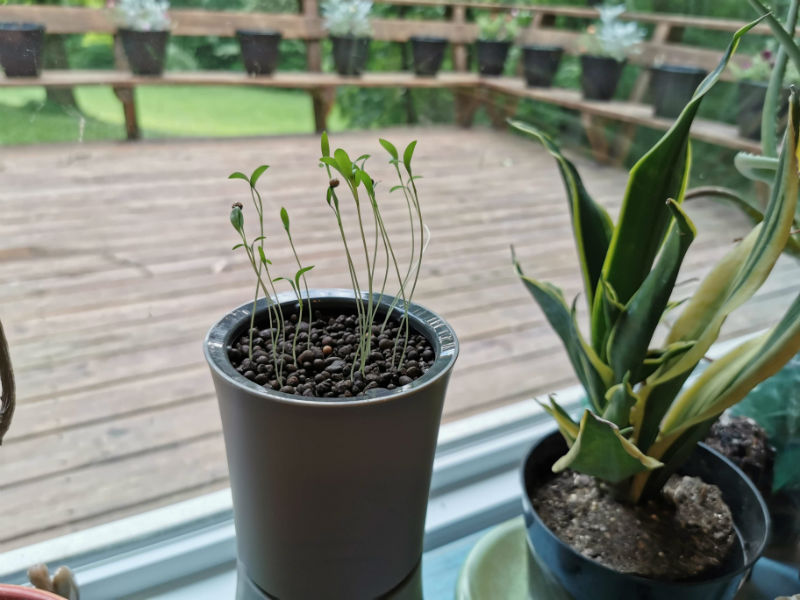 REVIEW – Farm fresh herbs and veggies can make all the difference between a good dish or a blah dish. But not everyone has the time, space, or interest to put in their own garden. Gardening is Jeanne's hobby and we have a 50′ x 50′ fenced in garden plot on our property. Traditional gardening is a ton of work and is reliant on mother nature blessing or wrath when it comes to yield. Today I want to show you a very small gardening option that you can do indoors with little to no effort. It's the Botanium Hydroponic and Automatic Indoor Gardening Pot. Let's check it out.
What is it?
The Botanium is a self-contained tabletop automatic self-watering hydroponic indoor gardening pot.
What's in the box?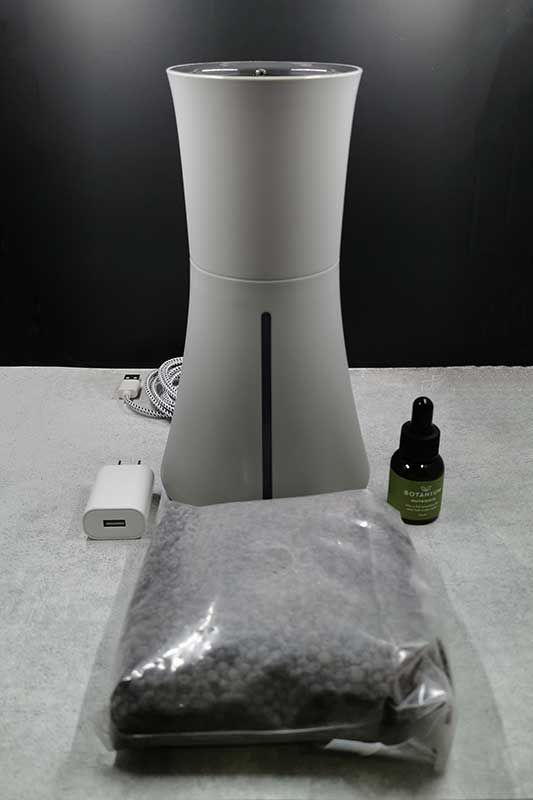 Botanium gardening pot
Gardening medium
Pipette bottle with liquid nutrients
AC adapter
User guide
Design and features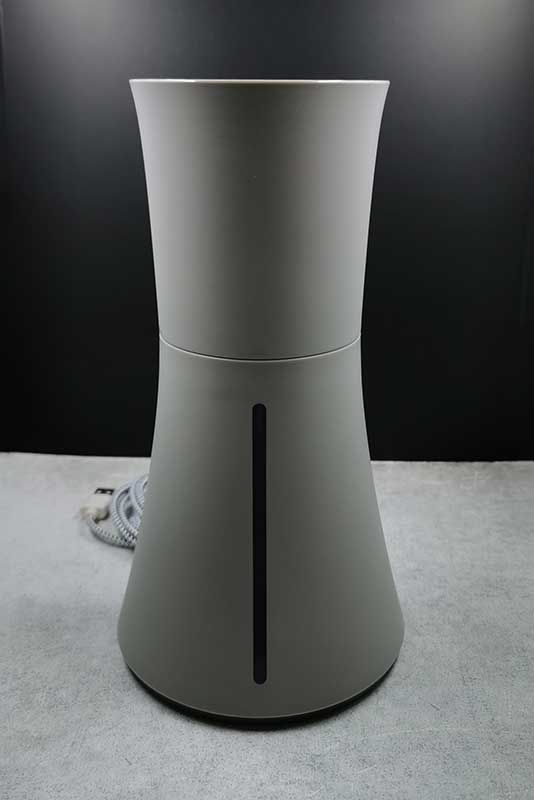 The Botanium hydroponic gardening pot is available in three colors including the grey version that was sent to me. It is made of plastic in a contemporary shape that resembles a flower vase and the pot is made up of two pieces.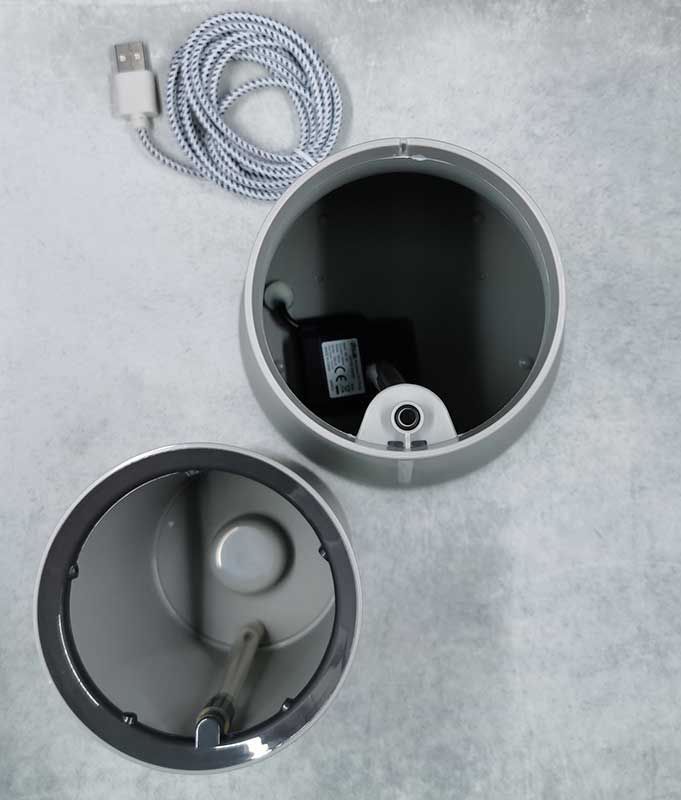 There's the bottom section which is the water reservoir and holds the pump mechanism, and the upper section where the growing medium is placed and where the plants grow.
It's green thumb time!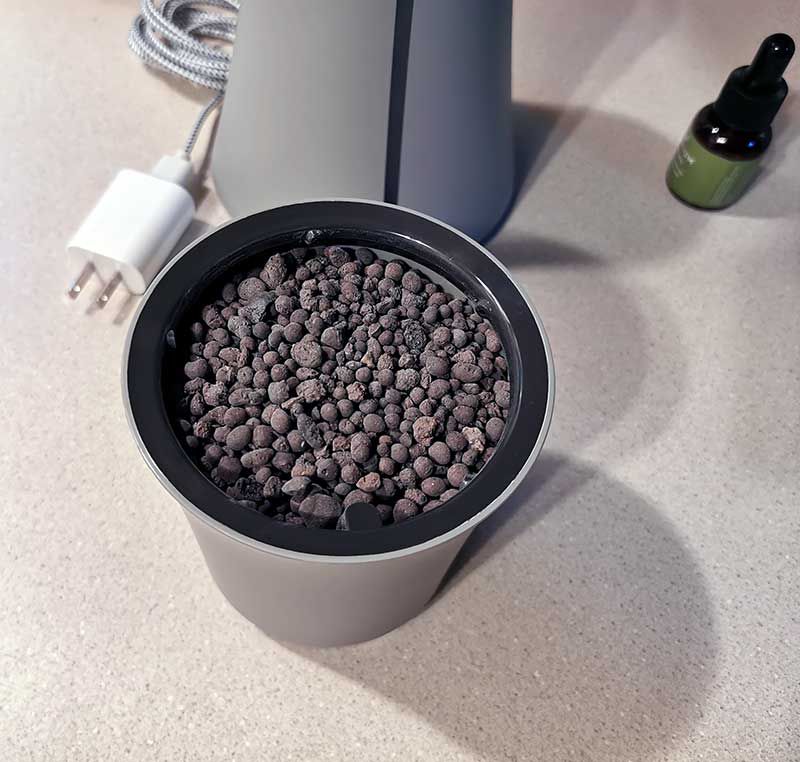 Setting up the Botanium is quick and fun. All you have to do is fill the upper section with the growing medium which looks and feels like porous brown pebbles.
Then you fill the bottom section with water, add 4 droppers of the liquid nutrients, and set the upper section on top.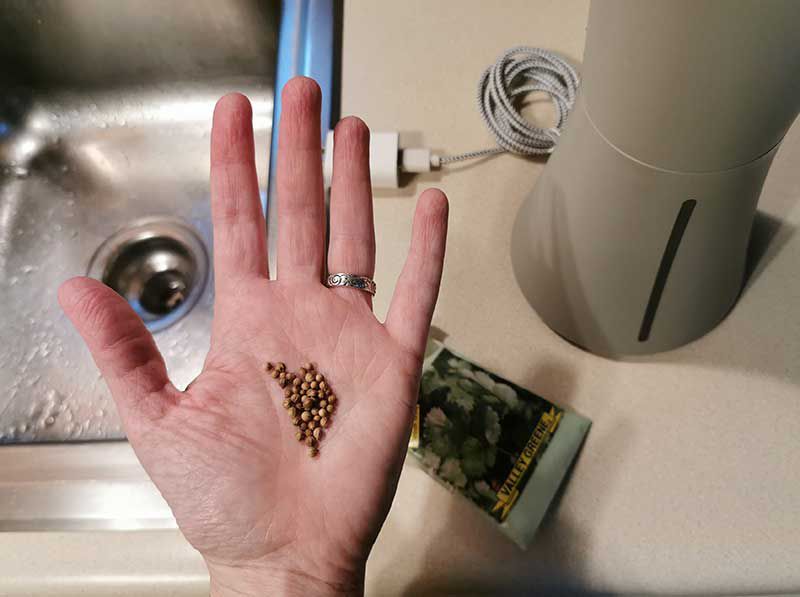 Next, you have to get some seeds. I had some coriander/cilantro seeds on hand and used those. All you have to do is poke them in the growing medium.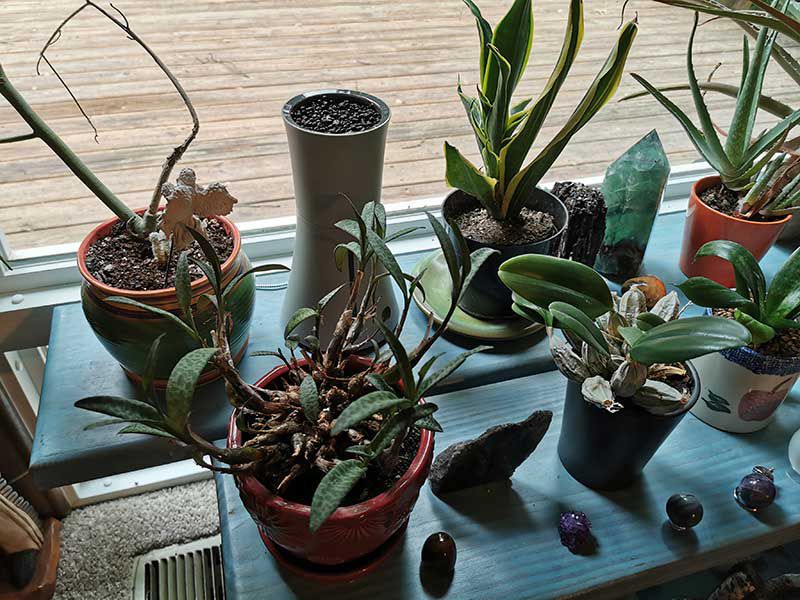 Then you plug in the pot and within a few seconds, the automatic watering pump will kick on to water the seeds. This happens every 6 hours. Here's what it looks like when it's all set up.
It's up to you to keep an eye on the water level in the lower section of the pot by looking at the level window on the front. Every few weeks you'll have to full it up with water and add more of the fertilizer drops.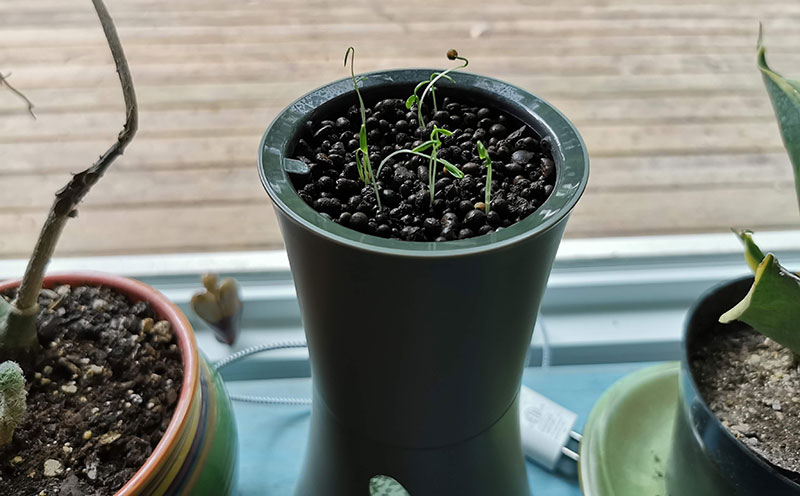 Depending on the variety of seeds that you planted, they will sprout in a few days. Note that you will need to place the Botanium pot in a well-lit area since plants need sunlight just like regular ones. I really wish that some sort of light attachment was available for this pot as you can see from my pictures, the seedlings are very lanky even though I placed the pot in a window.
What I like
Easy to setup
Automatic watering
You can use any type of seeds that you have
Reusable
What I would change
Make a larger capacity pot
Include a light attachment
Final thoughts
Growing plants with the Botanium is pretty much foolproof because it takes care of the watering for you. All you need to do is make sure to put the pot in a bright area and keep the water reservoir filled.
If you've always wanted to grow herbs or flowers but don't have room for a traditional garden, the Botanium is a fun and easy way to get started indoors. Just remember that this is a really small pot, so you can't expect a huge harvest 😉
Price: $79.00
Where to buy: Amazon
Source: The sample for this review was provided by Botanium.