We use affiliate links. If you buy something through the links on this page, we may earn a commission at no cost to you. Learn more.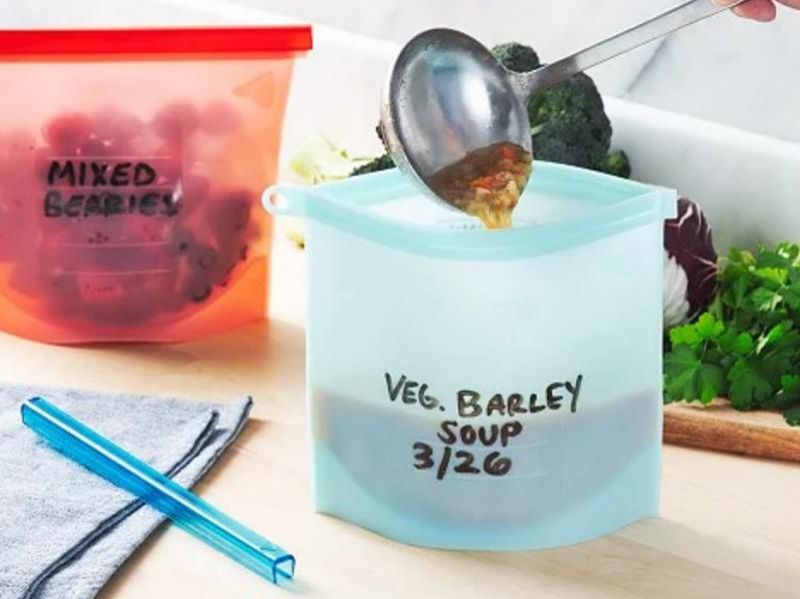 NEWS – I use plastic bags for just about everything. It's not only bad for the environment, but it can get costly too. Especially if you use them like they grow on trees like I do. Enter the EcoLifeMate reusable silicone food storage bags.
Made from food-grade silicone these bags are not only reusable they also stand up, making them easier to fill. The bags are sealed using a plastic slider. This not only makes the bags airtight, but it also makes them leak-proof. Perfect for storing liquids like soups and sauces. Try doing that with a typical plastic bag.
And they're extremely versatile, they can go in the oven, microwave, sous vide and freezer. You can even write on them with a dry erase marker.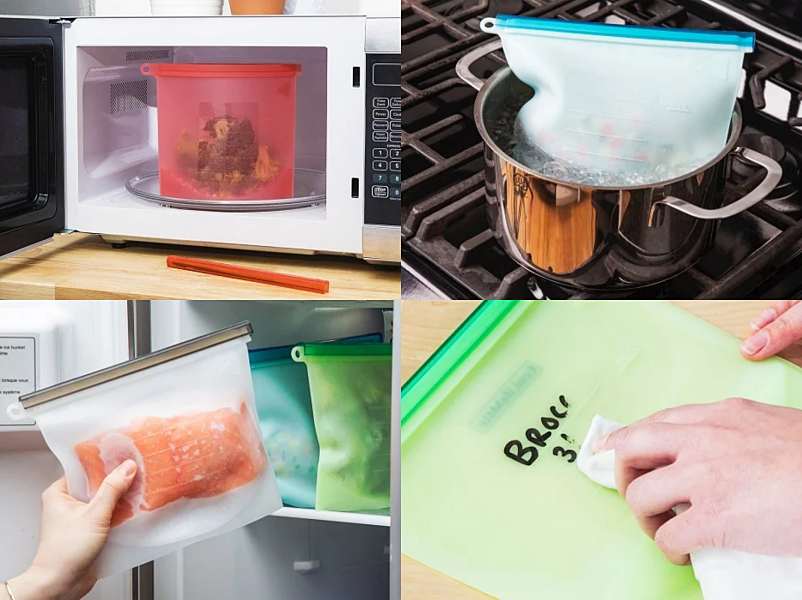 When they need cleaning, just toss them in the dishwasher.
The EcoLifeMate reusable silicone food storage bags come in a set of four 1 quart bags for $22.97 and are available from The Grommet.