We use affiliate links. If you buy something through the links on this page, we may earn a commission at no cost to you. Learn more.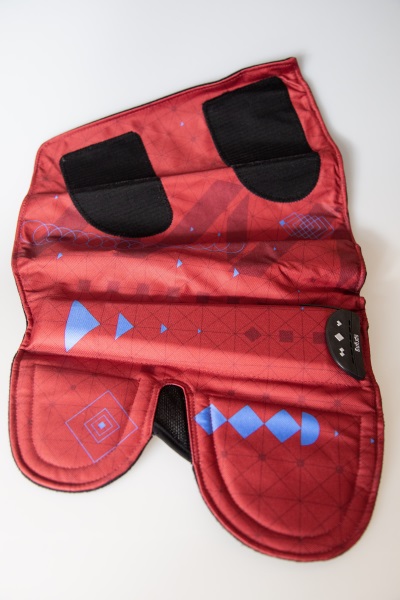 KICKSTARTER REVIEW – Every week I try to walk 10 to 15 miles as a part of my fitness program. As I get older, I do find that many evenings, especially closer to the end of the week, that my legs ache and are in need of a nice massage and some form of rejuvenation. Recently, I got my hands on the SPRYNG Muscle Recovery Tool that on paper seems to be just what the doctor ordered.
What is it?
The SPRYNG Muscle Recovery Tool provides a portable, convenient, and affordable way to deliver un-tethered, on-the-go Compression Therapy for fast muscle recovery anywhere and at any time in as little as 15 minutes. The therapy it provides reduces swelling and blood-pooling and alleviates soreness. It is designed to help everyone dealing with the effects of their daily routine all the way to athletes who constantly needs muscle recovery therapy.
What's in the box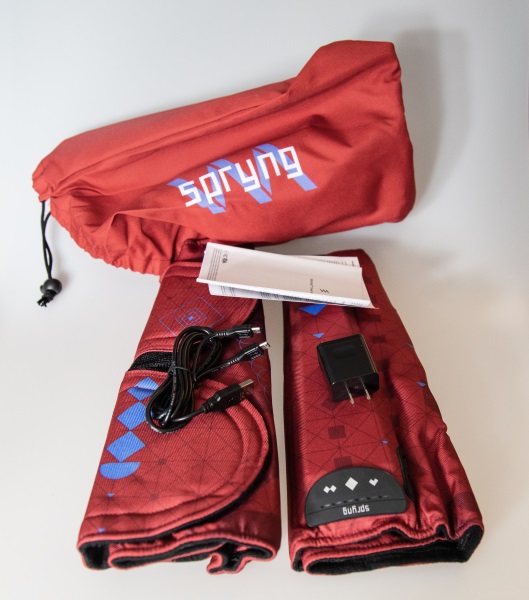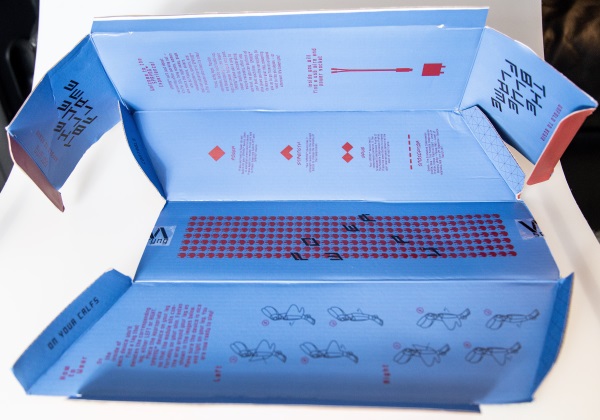 1 x Pair of SPRYNGS (L&R)
1 x Dual Head Charging Cord
1 x SPRYNG String Bag
1 x Instruction Booklet
1 x Box with Instructions
Design and features
Specifications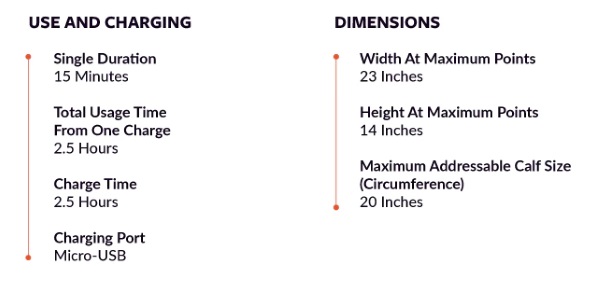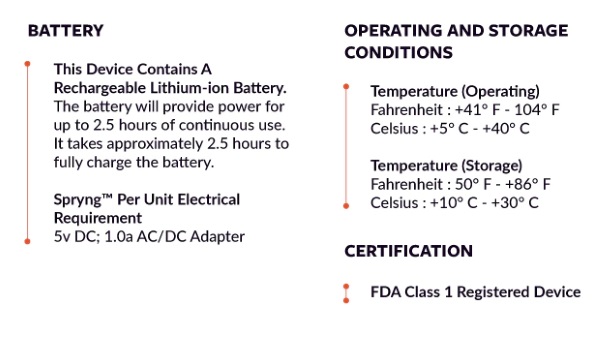 Key features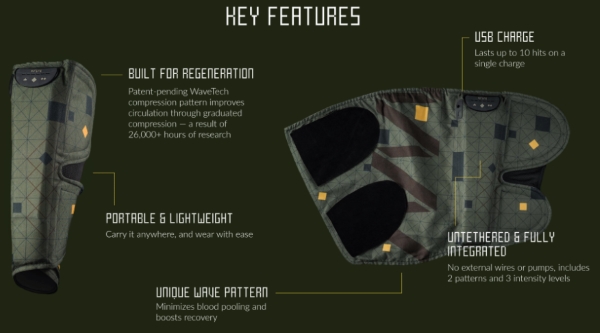 The SPRYNG is covered with a nice material that is easy to clean and yet quite sturdy. It has a nice design and velcro on the top and bottom to secure it.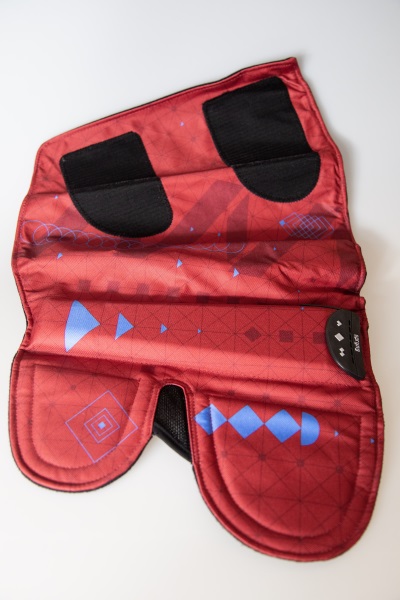 The inside of the SPRYNG device is very soft and has a suede/felt-like surface that goes against the front of your leg. This makes them very comfortable to wear.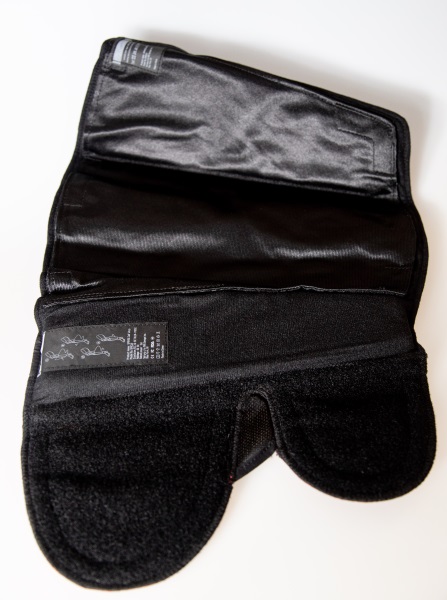 On the outer top of the tool, there is a control pad that has the LED status indicator lights, the on/off button, and the intensity and modes buttons.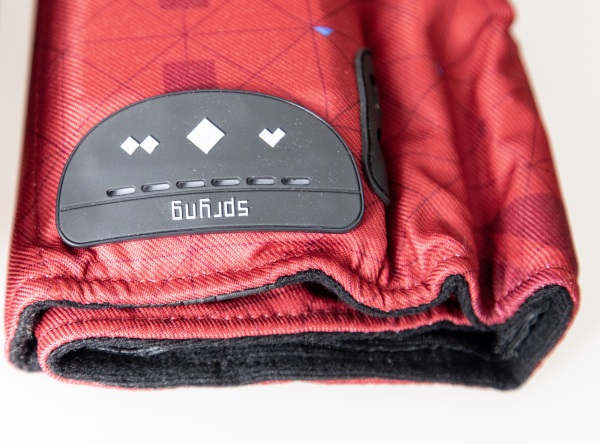 To the side of the control pad, there is the charging port and infrared sensor.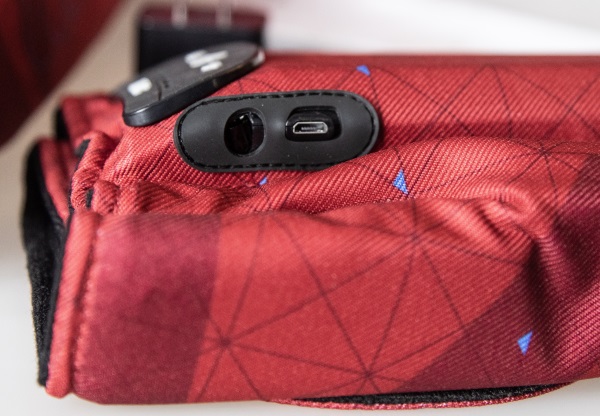 Performance
The SPRYNG Muscle Recovery Tool is available in 4 colors.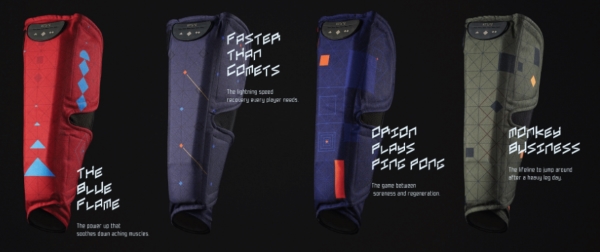 The micro USB 2-headed charging cable that comes with the tool makes charging very easy. Initially, it took a couple of hours for them to be fully charged.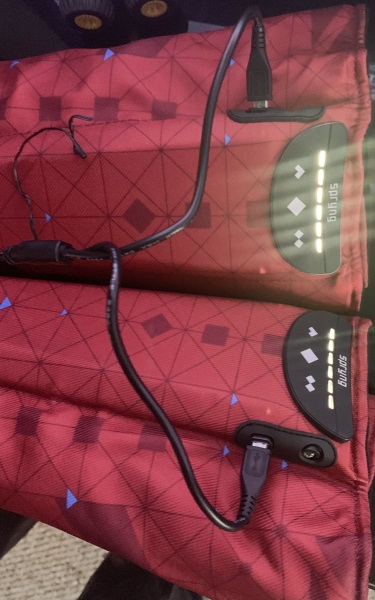 On the inside of each side of the tool, there is a label for which leg it is designed to be used for and how to attach the device.
The tool easily and comfortably wraps around my legs and the massaging and therapeutic effect is really nice. The ability to change the level of intensity and to have the option of more that one mode is great. What it even better, is that they each have a built-in rechargeable battery that allows me to walk around while receiving the therapy and I don't have to worry about an AC outlet and an attached cord.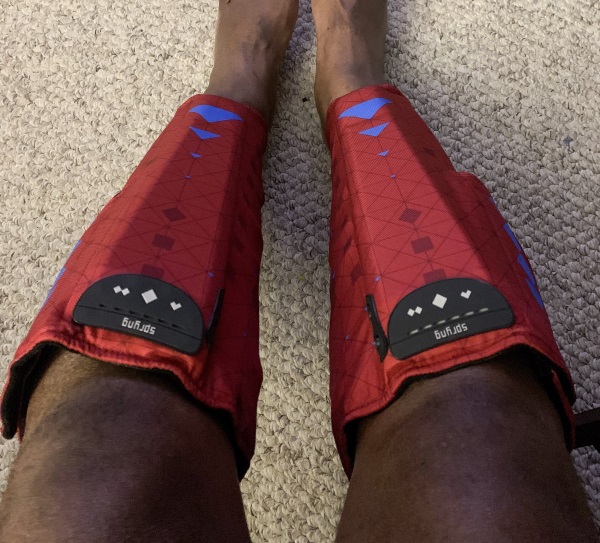 There are LED lights at the top of each control pad that are indicators for status, mode, intensity, etc.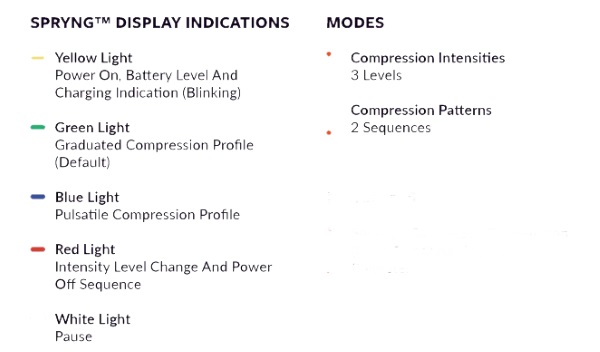 What I like
Built-in battery
Portability
Lightweight
Comfort
Therapeutic effect
What can be improved
Time will tell, but right now they do exactly what they are designed to do
Final thoughts
The SPRYNG Muscle Recovery Tool is the 2nd or 3rd type of device that I have tested that performs this type of massaging and therapeutic function. For me, the ability to maintain proper blood circulation especially in situations where you might be in a position with very limited mobility for extended periods of time is very important. Over the years, I have heard of many people who have suffered from blood pooling or blood clots or embolisms and some have resulted in deadly consequences. In addition, this tool takes this type of therapy to another level by adding portability and independence that makes them applicable as desired. I really like the SPRYNG and I am pretty sure that I will continue to use them often. I give the SPRYNG Tool a well done and two thumbs up!!
Price: $189.00
Where to buy: Kickstarter page
Sample: The sample for this review was provided by Spryng