We use affiliate links. If you buy something through the links on this page, we may earn a commission at no cost to you. Learn more.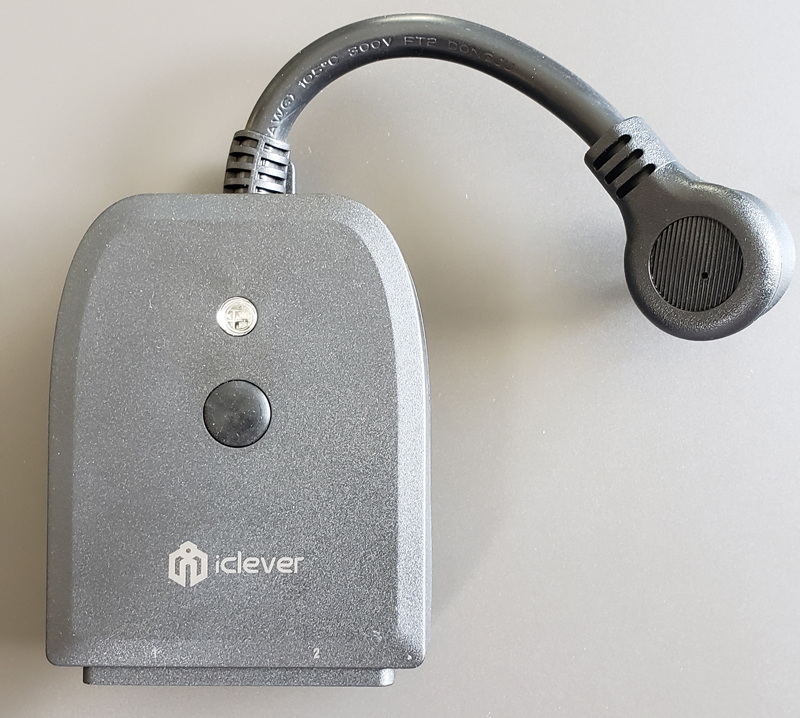 REVIEW – Holiday lights, landscape lighting – what do they all need?  Power!  Beyond that, we want those lights to turn on and off – sometimes on a schedule, sometimes with the sun, and sometimes, just because we want them to.  In the ancient past, we had to rely on outdoor power strips and timers, or, heaven forbid, walk outside and throw the switch ourselves! Well, no more!  The iClever smart outdoor power strip aims to end all that drudgery.
What is it?
This is a two-outlet power strip certified for outdoor use in wet spaces.  It connects to your Wi-Fi network and allows you to remotely control each of the two outlets independently.
What's in the box?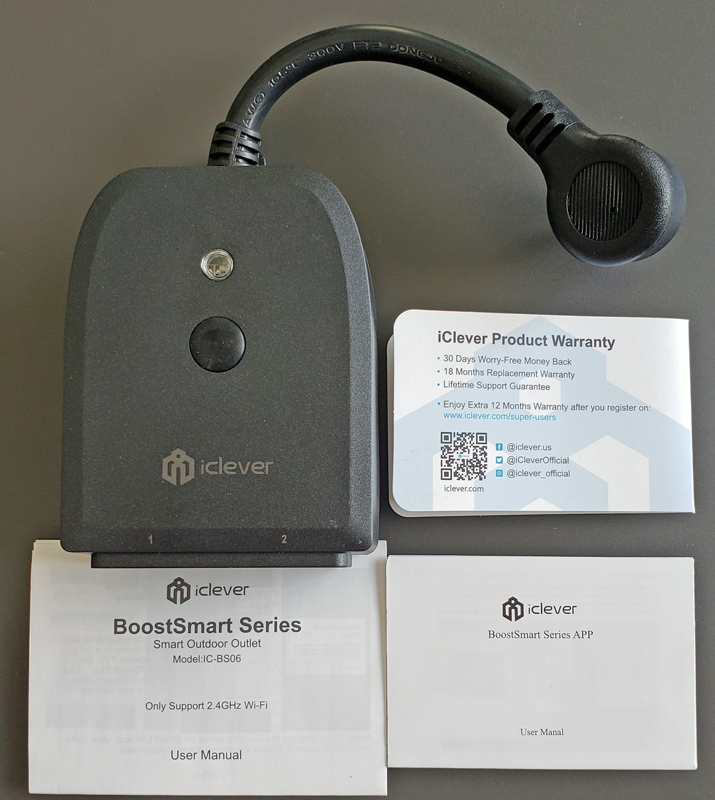 iClever plug
Warranty card
User manual
App user manual
Hardware specs
Wi-Fi Frequency: 2.4GHz only
Output: AC 125V/16A
Max Power: 2000W
Outlet Type: 2 x 110VAC outlet
Material: Flame-Retardant Polycarbonate (PC)
Waterproof level: IP44 (protected against solid objects that are bigger than 1mm and water splashing from all directions)
Weight: 211g/7.4oz
Power Cord Length: 12cm / 4.7 inches
Size: 7.87 x 2.75 x 0.98 inches(200x70x25mm)
Design and features
The power strip has two independently controlled outlets.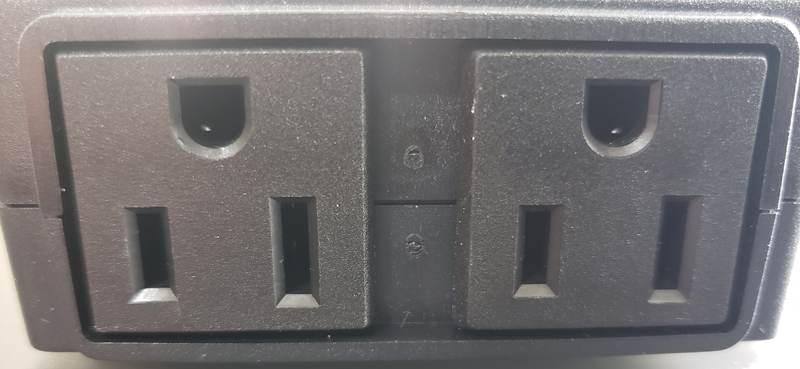 They are conveniently labeled with a "1" and "2" on the face of the strip.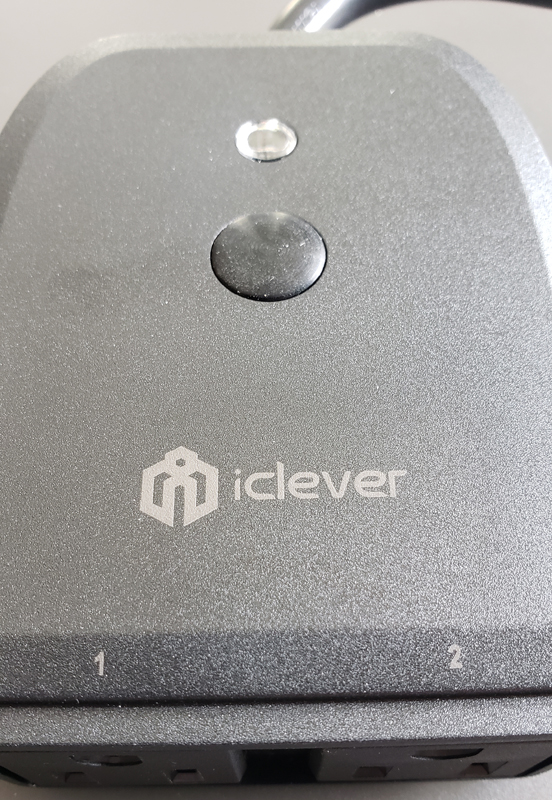 The round black button is the master power on/off button and the Wi-Fi setup button. The small circle above that is the LED indicator.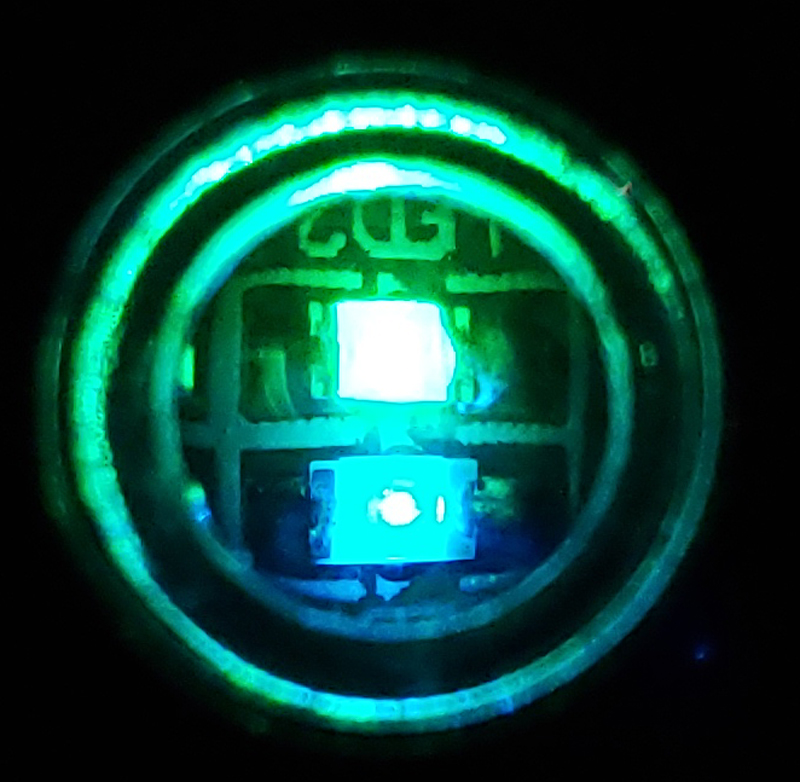 Inside, we see two LEDs, one green and one blue.  Green only indicates power on to the unit.  Blue/green indicates that one or both of the outlets are energized.
At the top of the back is a hanger for mounting the stip to the wall.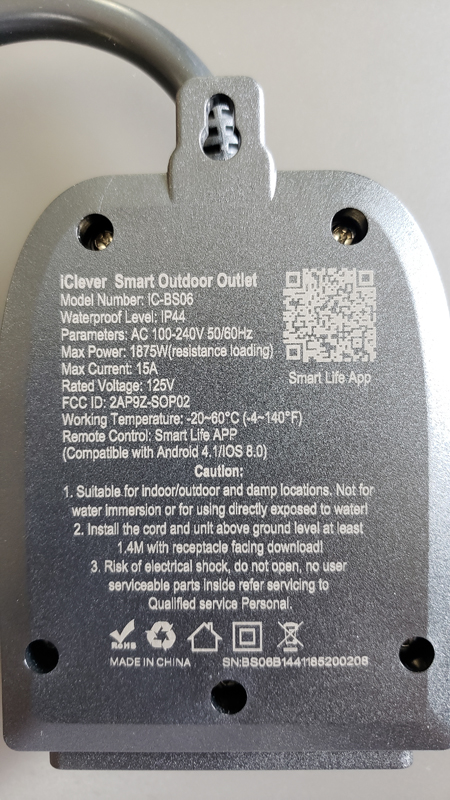 I can't tell you what the QR code is as my phone wouldn't scan it successfully.
Setup
Setup involves plugging the strip in, downloading the Smart Life app, setting up a Smart Life account and then adding the device to the app.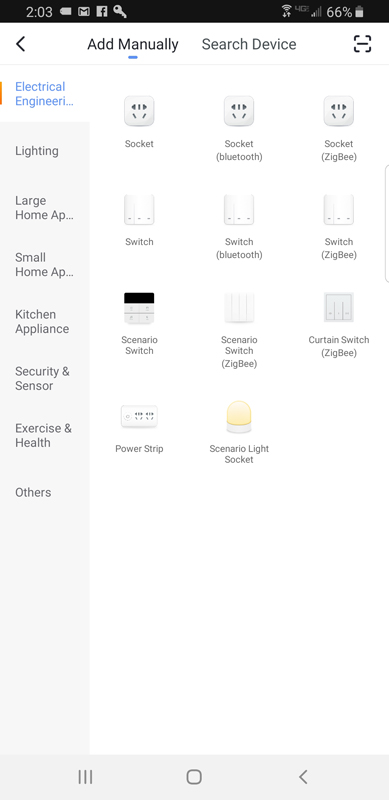 After holding down the power button to put the strip into the Wi-Fi pairing mode, I tried searching for a device without success.  I finally switched to manual mode and chose "Power Strip" from the large list of supported devices. Once I chose my Wi-Fi network and provided credentials, it successfully attached to my Wi-Fi network.
After adding the strip to the app, it showed up and can be controlled and configured. The two outlets have default names of "Switch" and "Switch 2".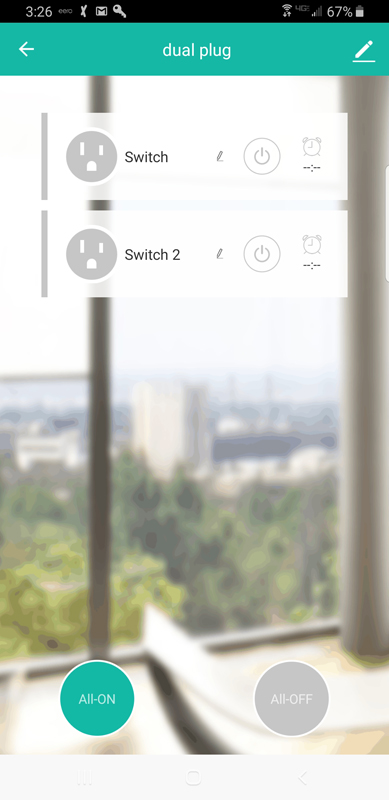 I clicked on the power button on the screen for switch 2 and it energized the outlet and turned the icon teal in the app.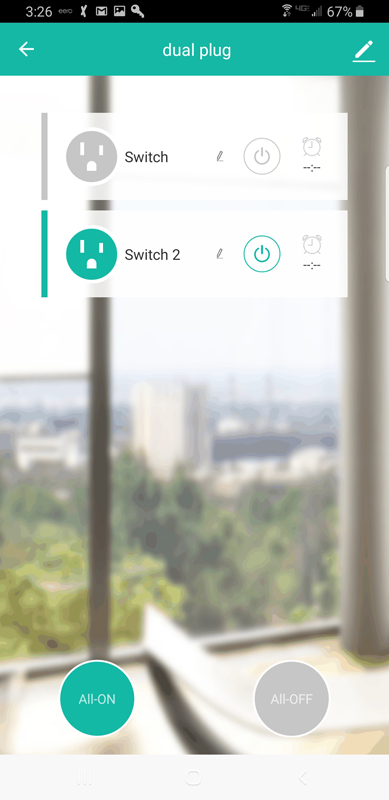 The app also has an All-On and All-Off button at the bottom of the screen if you want to flip both outlets at the same time.
Performance
The real power with this strip and the Smart Life app is automating lighting tasks.
The app allows for scene creation.  For this device, you are limited to eight possible scenes:
All on
All off
#1 on, #2 off
#1 off, #2 on
#1 on, #2 unchanged
#1 off, #2 unchanged
#1 unchanged, #2 on
#1 unchanged, #2 off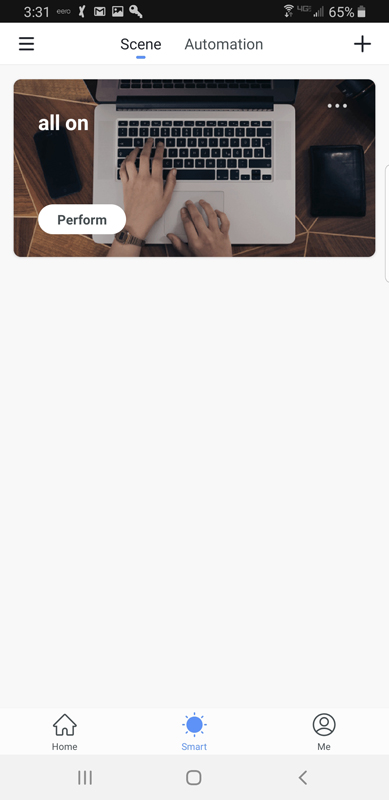 Scenes show up in the Smart screen and can become part of automation routines and can also be executed manually.
Automation is pretty powerful in this app.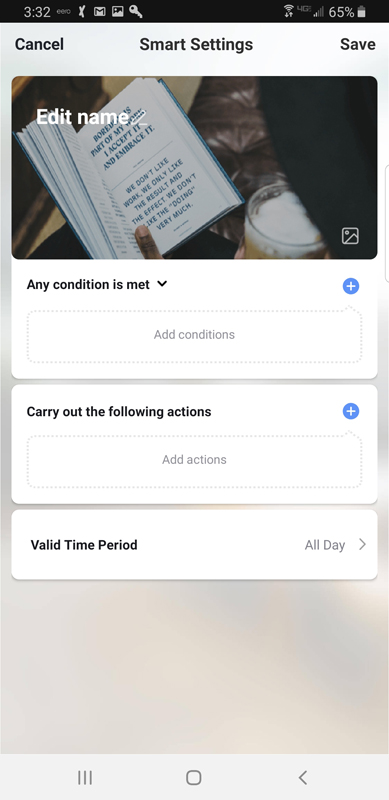 You can set one or more conditions to be met and then carry our automated actions.  You can also provide time windows for those automations to happen,
The list of conditions is pretty comprehensive and can even tie in local weather.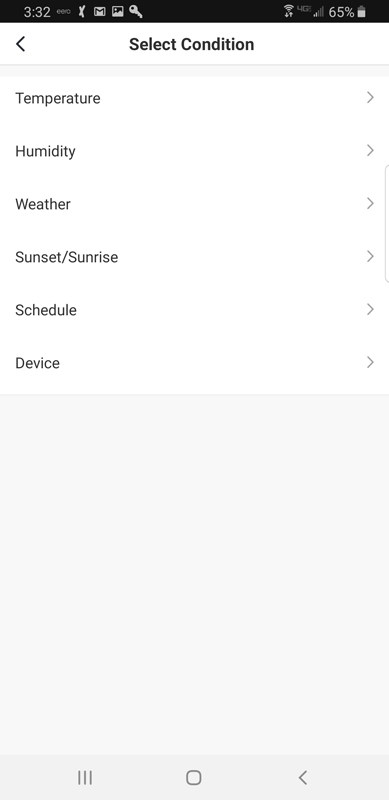 Finally, the Smart Life app supports a bunch of automation tools like Google Home, Alexa, and IFTTT.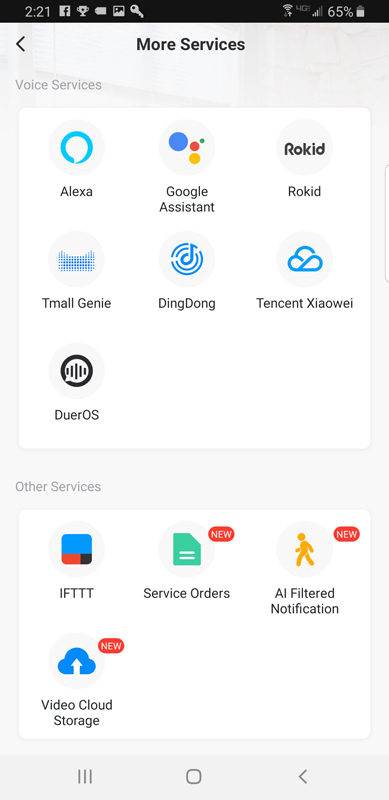 Before I connected in the Smart Life skill to Alexa, I renamed the two outlets.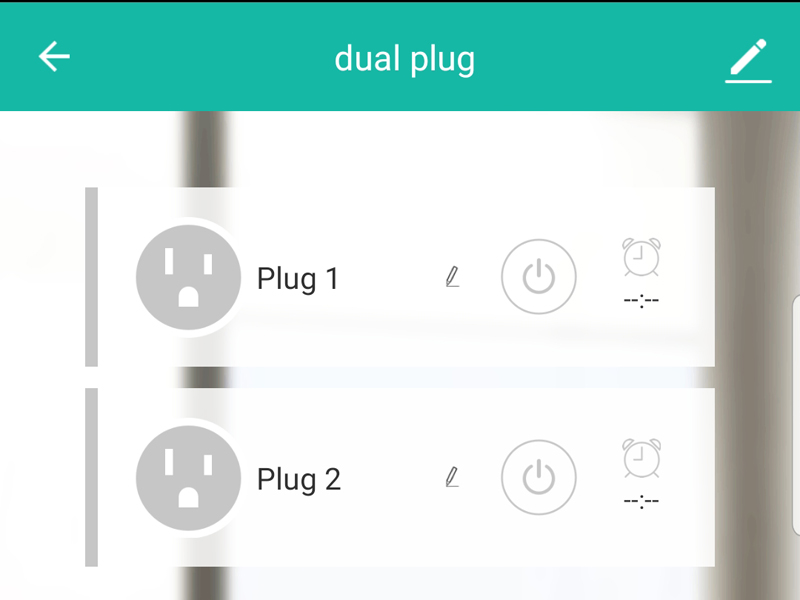 As you can see, after many hours of thought, I cleverly named them, "Plug 1" and "Plug 2". OK, OK, I know they are actually outlets or sockets, and plugs go into sockets, but "Plug 1" is just easier to say.
After adding the skill to Alexa, I could say things like:
Alexa, turn on Plug 1
Alexa, turn on dual plug (turns on both )
Alexa, turn off Plug 2
What I like
Good for outdoor use
Great automation and integration options
What needs to be improved
LED status indication is not very distinct
The automated setup didn't work for me
Final thoughts
This is a great little power strip.  Being to independently control each outlet brings flexibility to your outdoor power needs.  With comprehensive scheduling and home automation integration options, the iClever Wi-Fi smart outdoor outlet deserves a place in your outdoor power arsenal.
Price: $28.99
Where to buy: Amazon
Source: The sample of this product was provided by iClever.