We use affiliate links. If you buy something through the links on this page, we may earn a commission at no cost to you. Learn more.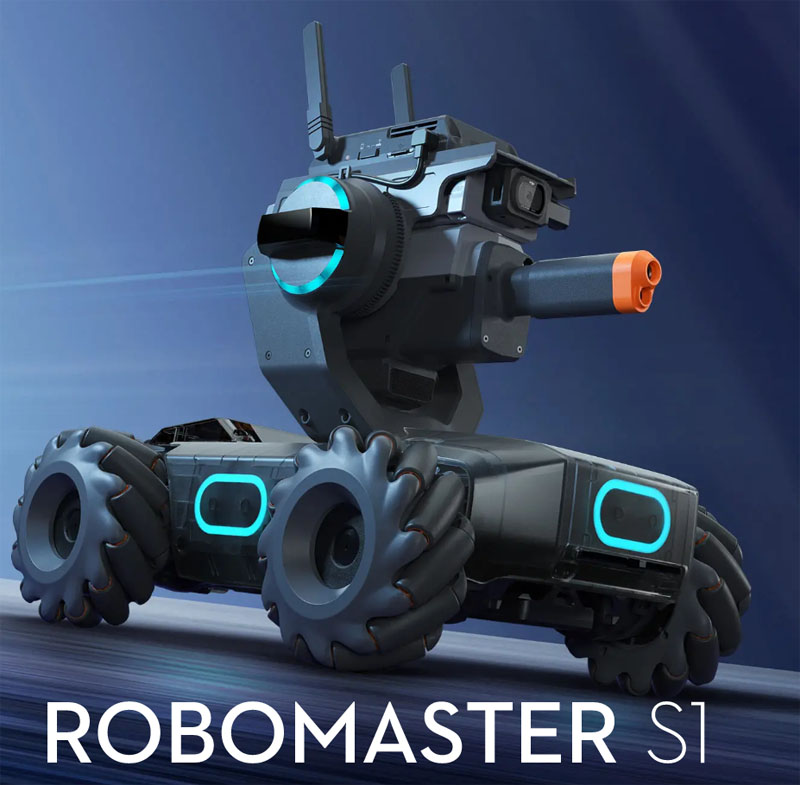 NEWS – Flying drone market leader, DJI, is beginning phase two of their robot overlord project with a ground-based robot – the Robomaster S1.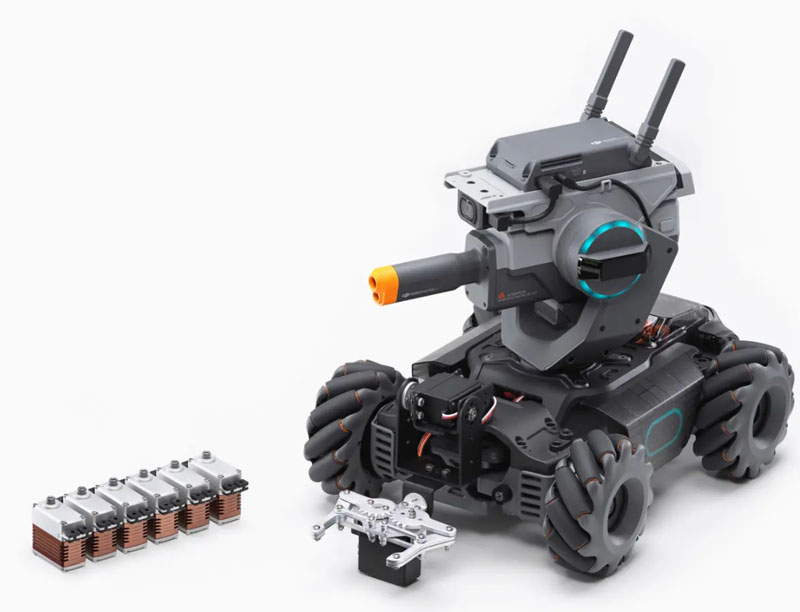 Billed as an educational tool, the Robomaster S1 is an assemble-yourself robot designed to get today's youth, or really anyone, excited about the possibilities of robotic technology.
The S1, short for "Step 1", can use up to 46 different, customizable components, allowing the user to create a completely different experience.  The S1 supports Scratch and Python programming languages giving users an intro into robotics programming and customization.
For the ultimate in mobility, the S1 comes with four Mecanum wheels, each with 12 rollers. These wheels allow the S1 complete omnidirectional movement. Besides standard forward, backward and turning, the S1 can move sideways, spin in place and so on.
A two-axis gimbal with attached blaster provides exciting gameplay with both gel beads and infrared beams.  Intelligent armor has sensors that detect both types of hits making for realistic gaming.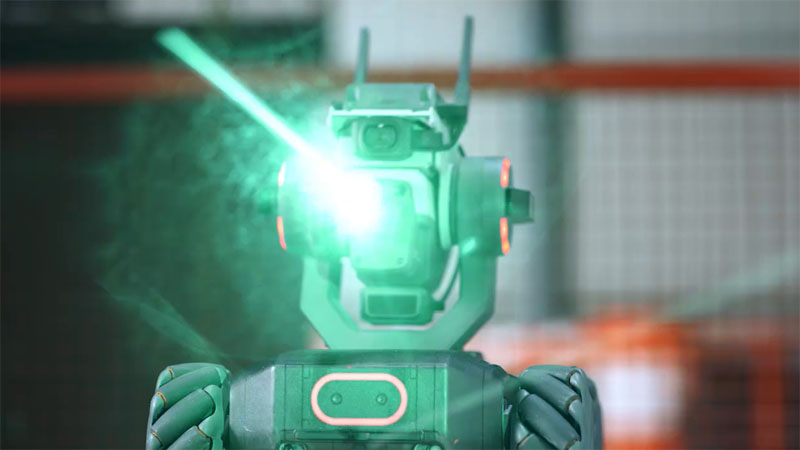 The S1 is designed for multiple modes:
Line Follow: Create a fun and interactive course and map out the path desired for the S1. Program Line Follow through the RoboMaster app and the S1 will automatically follow the line.
Vision Marker Recognition: The S1 can recognize up to 44 Vision Markers, including numbers, letters, and special characters, which opens more potential for coding, combat, and training.
Follow Mode: Built into the RoboMaster app, the S1 can identify and follow a person selected in the S1's field of vision.
Clap Recognition: A built-in clap recognition module on the S1 can be programmed for unique responses based upon clap quantity.
Gesture Recognition: The S1 can be programmed to recognize an array of physical hand gestures similar to some DJI drones.
S1 Recognition: The S1 can recognize other S1 units and perform unique movements based on how it is programmed.
The RoboMaster S1 hits the market on June 12 for $499, but deliveries may take a while. A "PlayMore Kit", which includes the dedicated gamepad, additional gel beads, one battery, and a gel bead container, will be available for purchase at a later date.
Per the DJI store:
To comply with local laws and regulations, the RoboMaster S1 will not be sold in Washington, D.C. or North Dakota.
Due to limited new product availability, each customer can only purchase two units. Additional orders after two units have been purchased will be canceled.
To learn more, visit the Robomaster S1 information page.
To put in your order and begin the land-based arm of Skynet, visit the DJI Store.
The Robomaster really looks like an intriguing kit for your up-and-coming Gadgeteer kids.  Offering both mechanical and programming training as well as some AI and gameplay, it may be the thing to get the next generation interested in science and technology.