We use affiliate links. If you buy something through the links on this page, we may earn a commission at no cost to you. Learn more.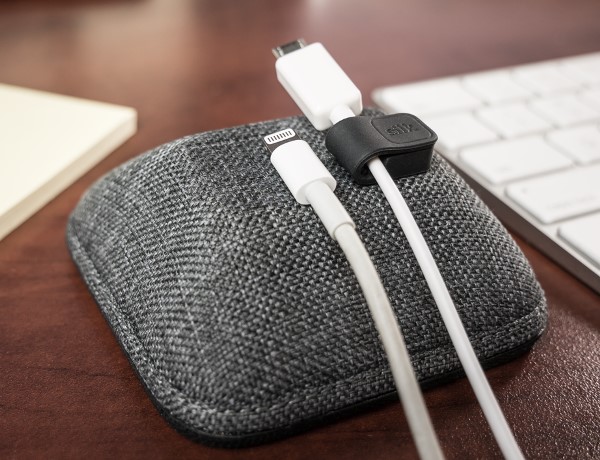 NEWS – I just can't help myself. I'm drawn to cable organizers like the Cable Wrangler (see what I did there?) by Silk, a company based in Austin, TX. Silk describes themselves as a "jaunty, down-to-earth, and highly-caffeinated group of folks that, since 2009, have taken our products seriously, but ourselves … not so much" (Silk website).
The Cable Wrangler is a simple device that measures 3.24″ x 3.24″ or 82 mm x 82 mm and uses magnets to keep your charging cables organized on your desk or nightstand. It works with all cables and if the cable is not "attractive enough, use included magnetic collars to boost its Tinder rating" (Silk). It has a "hefty grip that won't slip" (perhaps a silicone base) and comes with a lifetime warranty – "No commitment issues here" (Silk). These guys are funny! The Silk Magnetic Cable Wrangler – which includes three magnetic collars – comes in two colors, No. 2 Pencil Gray and Lightly Toasted Beige, and is available from Amazon for $19.99.