We use affiliate links. If you buy something through the links on this page, we may earn a commission at no cost to you. Learn more.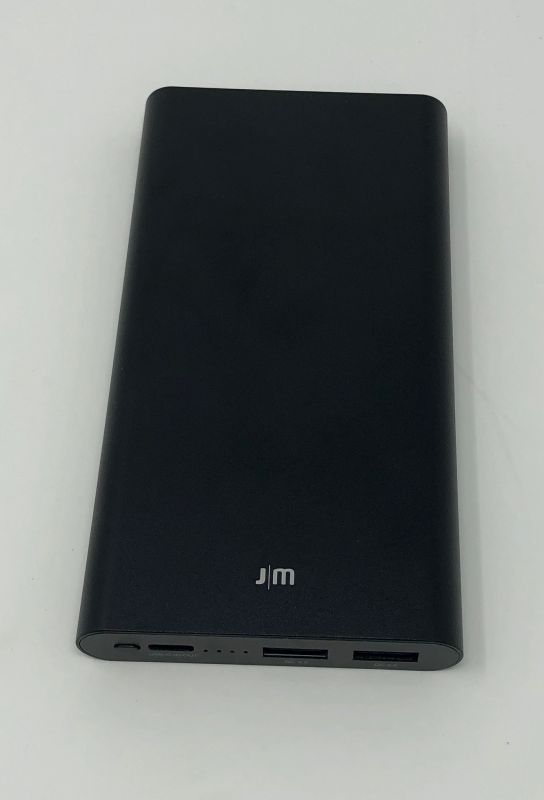 REVIEW – One of the very first battery banks I ever reviewed was from Just Mobile. It served me well for several years and was passed along to a friend just a year or so ago. Today's offering from the same company offers about the same charging power but in a unit half the size, and almost a third the price. Battery tech marches onward, and the Just Mobile Gum™ Slim has landed in my review queue.
Note: Photos may be tapped or clicked for a larger image.

What is it?
The Just Mobile Gum™ Slim is a highly pocketable, fast-charging battery pack for modern electronics in a slim, rounded metal case that could be mistaken for a phone on first glance.
Hardware specs
Simultaneously charge 3 devices
USB-C and 2x USB-A output
PD/QC dual-standard fast-charge
Fast charge USB-C input
USB-A to USB-C cable included
USB-C: 5V/3A, 9V/2A 12V/1.5A (PD 3.0 / QC 3.0)
Output:USB-A1: 5V 3A 9V 2A 12V 1.5A (QC 3.0)
USB-A2: 5V 3A 9V 2A 12V 1.5A (QC 3.0
Total: 18W
Capacity:10000mAh / 3.7V 37Wh
Indicator:4 LEDs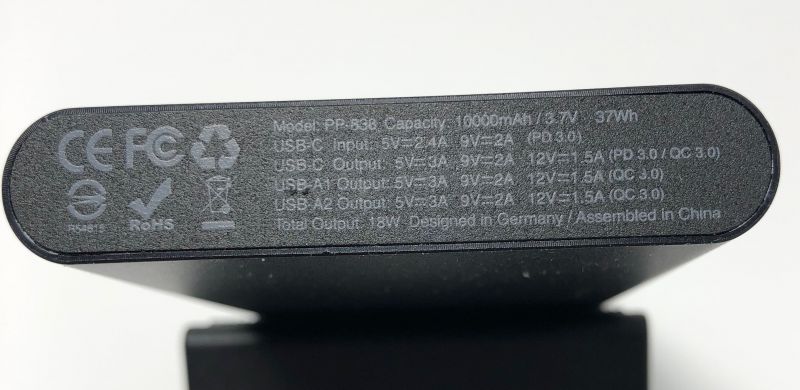 DIMENSIONS
13.85 x 7.3 x 1.5 cm
247 g
5.4 x 2.8 x 0.6 inch
8.7 oz
Material:Aluminum
What's in the box?
Battery Pack
USB-A < => USB-C cable
User manual

Design and features
The Just Mobile Gum™ Slim is a 10,000 mAh battery pack that offers two USB-A jacks and a USB-C jack as output options. It can charge from all three at once, and each is metered to deliver the correct power according to the device at the other end of the charging cable. Total combined output is 18 Watts. You can also charge from the two USB-A ports while charging the unit itself through the USB-C port.
Performance
In the ten minutes, since I started this review, my iPhone 8 Plus has gone from 20% and wanting to be on Power Reserve to 34%. That's a pretty fast recovery! I'm seeing similar speeds on other devices in other parts of their charge range. (Remember, today's devices fast charge up to a certain level, then slow-charge or trickle charge to complete charging. The 20%-80% range is where you'll see the fastest charging the device can handle, usually.) For such a small item (it's about the same size but a tad heavier than the phone), it really packs a punch.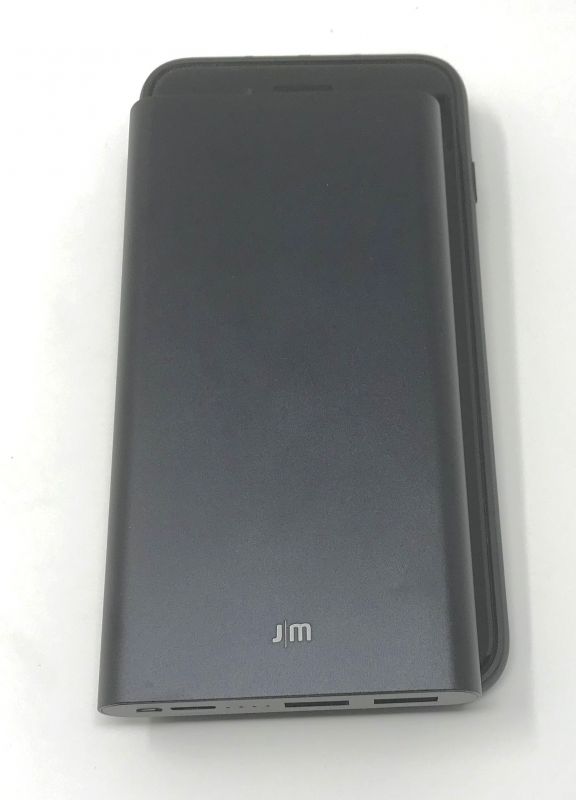 I'm also noting that the Gum Slim keeps it's charge a long time. This was true of earlier Gum units, but I've noticed quite a few others that lost power when sitting idle. This speaks to the quality of materials and design.
What I Like
USB-C Charging
USB-C to USB-A cable included
18 Watts charging is amazing
What needs to be improved
I can find nothing I would improve.
Final thoughts
Battery packs are going to be with us for the foreseeable future unless we invent some type of forever battery that pulls power out of the air. Having one that is thin, powerful, and fast to recharge, as well as being flexible in use is quite a bonus. This device has taken its place in my EveryDay Carry bag.
Price $49.95
Where to buy: JustMobile's webstore
Source The sample of this product was provided by Just Mobile.