We use affiliate links. If you buy something through the links on this page, we may earn a commission at no cost to you. Learn more.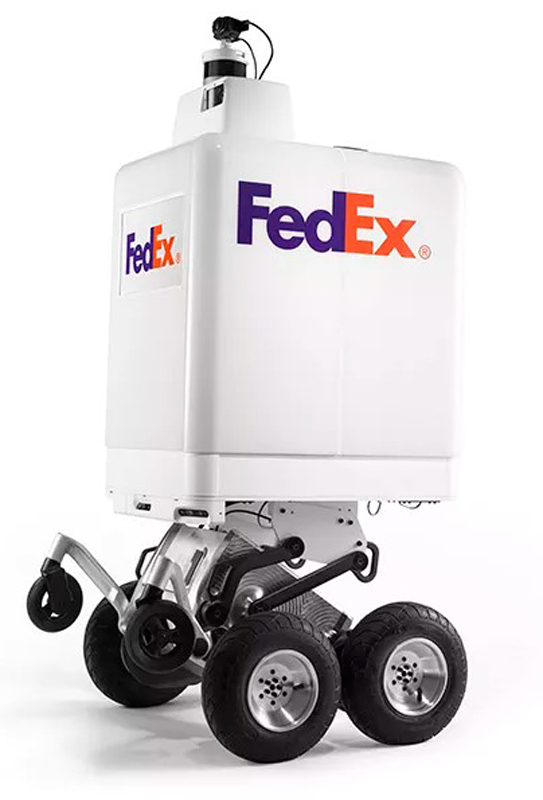 NEWS – In a continuation of the development of the entities that will soon become our evil overlords, FedEx is jumping into delivery automation in a big way with the new FedEx SameDay Bot.
With an interior compartment designed to carry packages, even hot or cold packages, the bot is designed to handle short-range deliveries. It is designed to help local retailers make same-day and last-mile deliveries to their customers. FedEx is working with companies such as AutoZone, Lowe's, Pizza Hut, Target, Walgreens and Walmart to determine how autonomous delivery can improve service to their customer base. Per one study, more than 60 percent of merchants' customers live within three miles of a store location.  This creates an opportunity for autonomous delivery systems to provide fast, on-demand delivery to a broad customer base.
The bot sports built-in AI and an innovative drive mechanism that is designed to allow the bot to traverse different terrains, including stones, sand, puddles, steep ramps and steps.
FedEx is developing the bot with DEKA Development & Research Corp. and its founder Dean Kamen, inventor of many life-changing technologies, including the iBot Personal Mobility Device and the Segway personal transporter.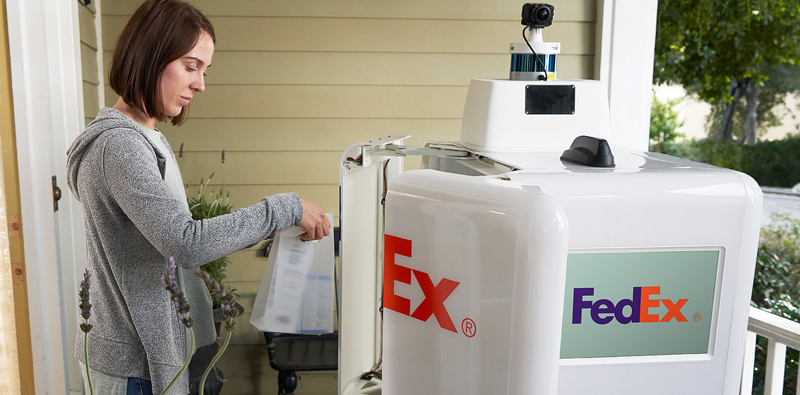 FedEx has prototypes in development and testing in 2019 in select cities, including Memphis, Tennessee, pending the city's final approval. Read more about the FedEx SameDay Bot at thefuturefedex.com. You can also watch a 28-second video showing some of its capabilities on vimeo. If your name is Sarah Connor, I would definitely pretend not to be home. But, the bot will likely…be back.