We use affiliate links. If you buy something through the links on this page, we may earn a commission at no cost to you. Learn more.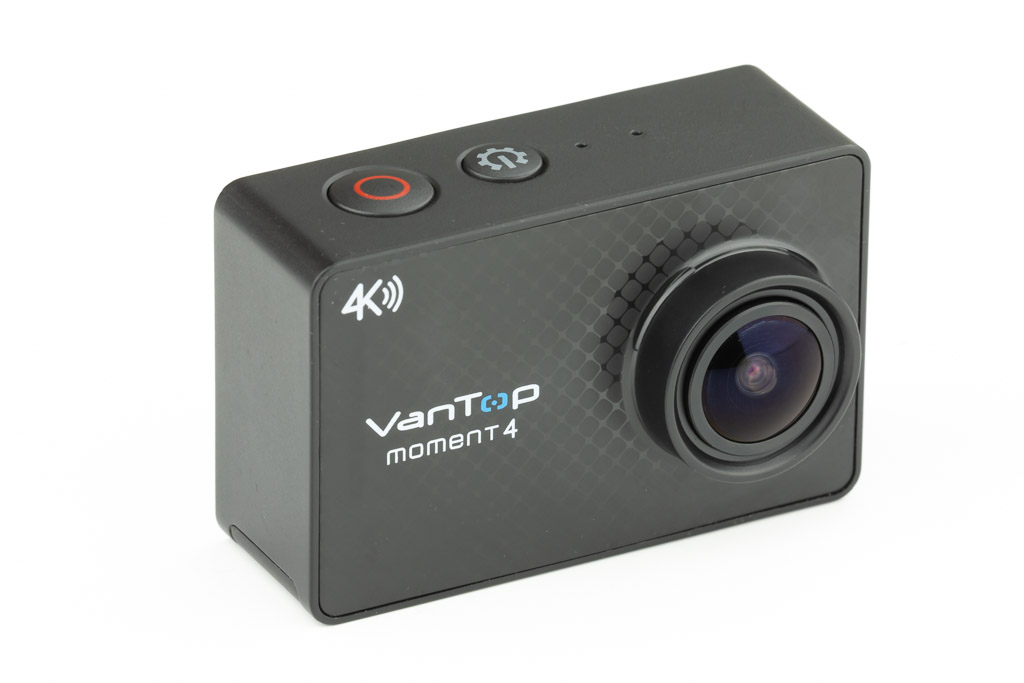 REVIEW – After having a not-so-good experience with another brand of action camera, I decided to give the VanTop Moment 4K action camera a try. Was it a painful experience? Read on to find out!
What is it?
The VanTop Moment 4K action camera is, as it sounds, a 4k action camera that has a form factor much like other action cameras, at a much more affordable price. It features a Sony sensor, which is highly regarded when it comes to cameras.
What's in the box?
VanTop Moment 4K action camera
Dual rechargeable 1050mAh batteries
Waterproof housing
Folding backpack
32GB Kingston TF card
2.4GHz remote with wrist strap
Long connector
Short connector (2)
Surface J-Hook Buckle
360° adapter
Tripod mount Adapter
Bicycle handlebar Mount
Helmet mounts (2)
USB Cable
Cable tie
Cleaning cloth
Helmet belt
Adhesive pads (2)
Manual
Design and features
The VanTop Moment 4 4K action camera has a Sony 20MP true depth sensor. It features 4K/24fps video recording and 20mp image capturing. The high quality 170 degree lens provides for a wide angle view.
The 2.4 inch IPS touch screen provides for a real-time view of what you are shooting and makes the operation of the camera much easier than other products that don't have a touch screen. This is what I consider as perhaps one of the "must have" features when it comes to cameras like these. Changing the settings and reviewing clips is so much easier using the touch screen as compared to other cameras that have a limited number of buttons. The camera only has two buttons, the Power/Mode button and the Shutter/Select button.
Two 1050mAh batteries provide for up to 70 minutes of video recording in 4K (per battery). The camera comes with a 32GB micro-sd card, and the specs say it supports cards up to 64GB (although the manual says 128GB).
Electronic image stabilization (EIS) provides for smoother video and photo capture during sports shooting and low light photo taking.
The 2.4ghz wireless remote is a very nice touch for a product at this price point and can be used to start and stop recording during extreme sports activities, although it is not waterproof. There are two buttons on the remote, one for taking a photo, and one for starting and stopping the video recording. Quite a nice feature! Alternatively, you can use the camera's WiFi connection to configure and control it via the "Camking" smartphone app. The smartphone app can be used to transfer photos and video to your mobile device.
The VanTop Moment 4 4K action camera features multiple modes for both video and photos such as:
Video – Record Video
Photo – Capture a single photo
Motion Detection – Start recording when any movement is detected
Car Mode – Work as a driving recorder (dash cam)
Video Lapse – Records a video by capturing frames at a set time interval
Slow Motion – Records video in -2x or -4x slow motion (plays back at 30fps)
Photo Lapse – Captures a series of photos at set time intervals
Burst Mode – Captures a burst of photos
Under Water – Take pictures or record videos underwater (compensates for color changes)
With the waterproof case, the camera is water-resistant up to 100ft (30 meters) but is not designed for touch screen use so when in use you have to use the two buttons to change settings, which can be a bit frustrating.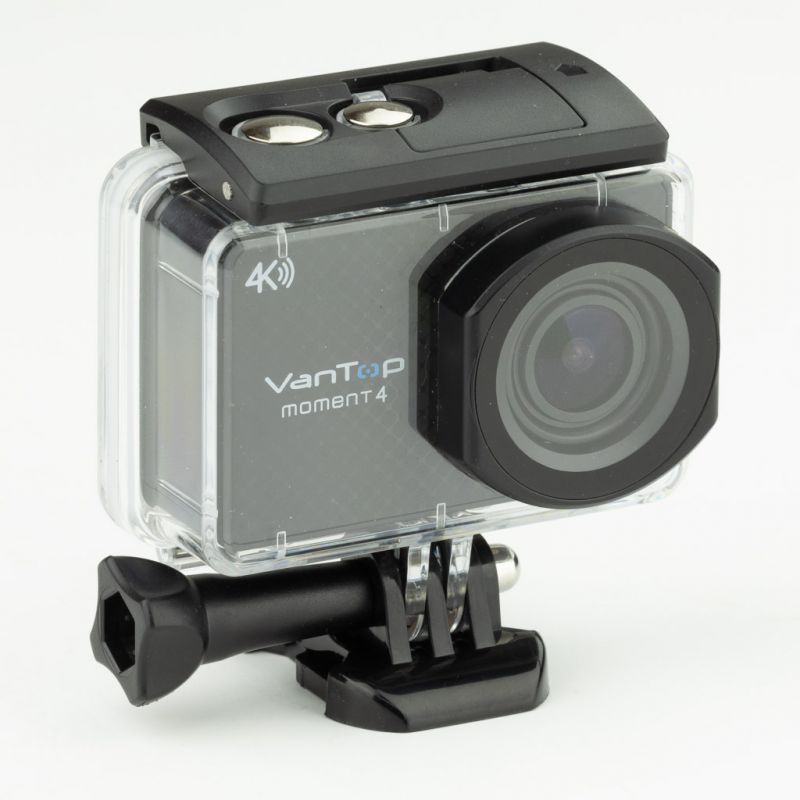 Ports on the camera include the micro-sd card slot, micro-usb charging, and a micro HDMI port. This brings up one of the things I don't like and that is that the ports are right next to the tripod socket, which requires the removal of any accessory screwed into the bottom in order to access the ports. This makes it almost useless as a car dash cam. The same goes for the battery and SD card.
Although the camera has settings for wide, medium, and narrow fields of view, the medium and narrow modes show a drastic loss of quality in the image without much difference in the field of view.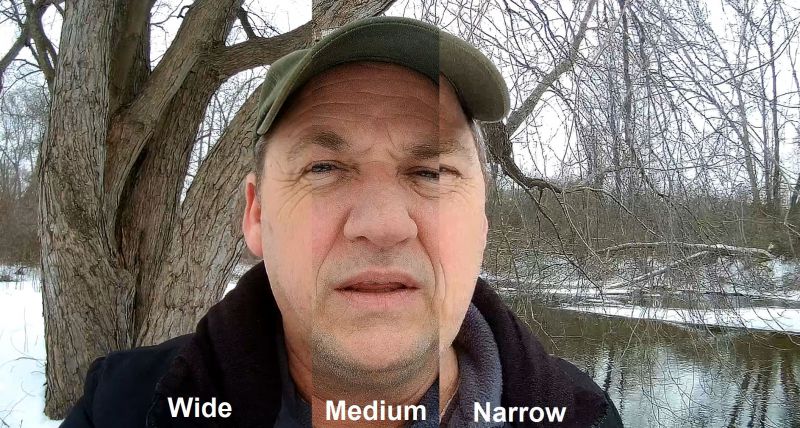 The slow-motion mode looks as though it records at 720p 120fps and then saves the video to playback at 30fps making it easier to use the video without processing it later.
The photo mode might be useful for some people, but overall I found the image quality of the photos to be very poor.
As a nice little bonus, the camera came with a nice little backpack that folds up into itself. Although I would probably not carry around the camera in it, I will toss it in my truck in case I ever need a little pack.
Sample video, Slow Motion video, and Time Lapse video.

What I like
Very nice touch screen
Smart phone app
Wireless remote
Many mounting accessories
Seems to have very good audio recording
What needs to be improved
The indicator LED for recording is only visible on the back, and is very difficult to see
Can't shoot in 2.7K or 4K while using the phone app, other modes are limited
Tripod mount is too close to the power connector
Final thoughts
Overall I think I'll get some good use of this camera. I plan to use it to film some of my photography outings where there's always a chance it will end up in the sand or the lake.
Price: $79.99
Where to buy: Amazon
Source: The sample of this product was provided by VanTop.