We use affiliate links. If you buy something through the links on this page, we may earn a commission at no cost to you. Learn more.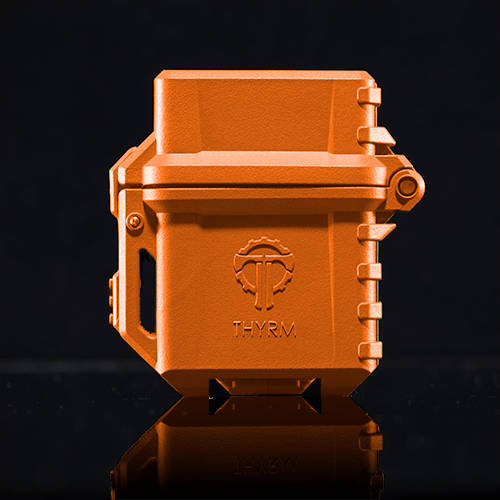 NEWS – The Thyrm PyroVault Lighter Armor does what it says on the tin. The PyroVault is a rugged housing that accepts most Zippo-style inserts (either liquid fuel or butane).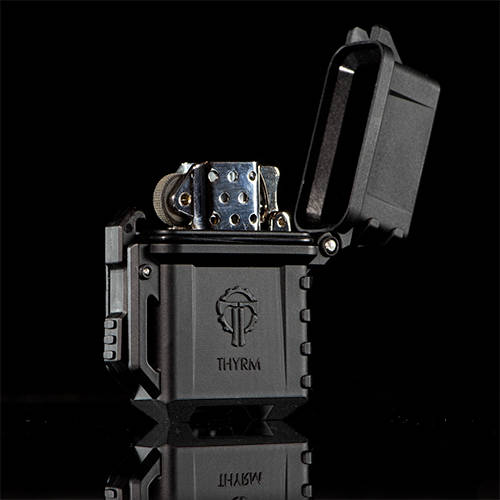 The PyroVault is constructed from rugged, heat-resistant, reinforced polymer with an o-ring seal. The seal works to keep dirt and moisture out of the lighter mechanism, while simultaneously reducing the evaporation of liquid fuel from the lighter. The design includes a spring-loaded cap which is secured with an easy open latch. To help you keep track of your lighter, the Pyrovault includes both a  lanyard loop in the latch housing and a MOLLE-compatible clip on the back side of the housing.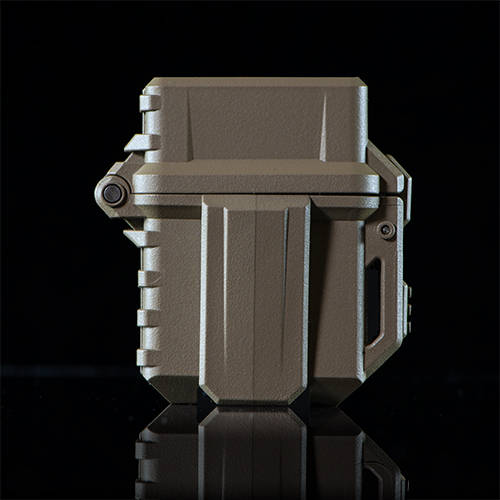 While the housing does include an o-ring, the PyroVault is not rated for prolonged submersion or diving, so you won't be able to light up a celebratory stogie during your cave diving excursion.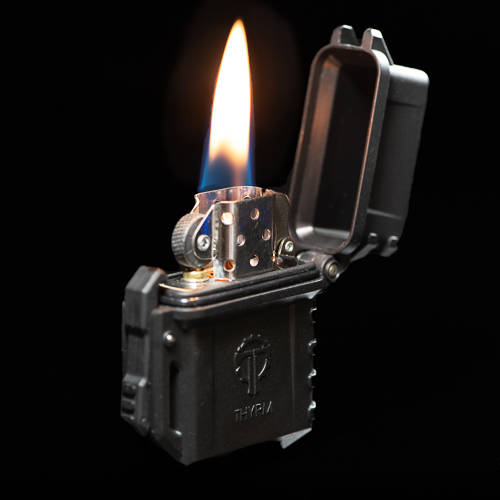 Thyrm does note that some butane torch inserts which use their own spring mechanisms to open and close the butane value will not work in the PyroVault since the inserts' own springs are not used to open and close the housing.
They Thyrm PyroVault is available in rescue (orange), urban gray, black, olive drab (green), and flat dark earth (dark tan).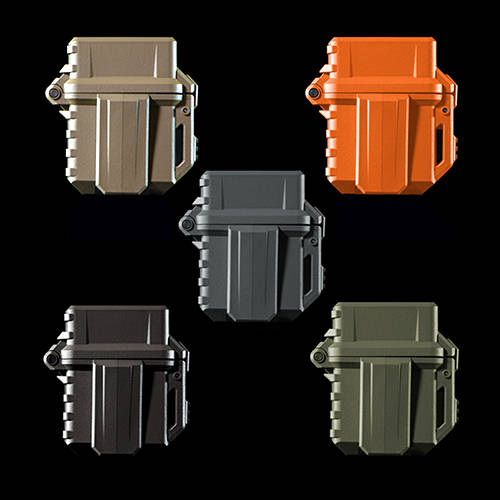 The PyroVault's physical specifications are
Weight:             3.25 oz (without insert or fuel)
Dimensions:    7″ x 5″ x 0.86″
The PyroVault is designed and manufactured in the United States and retails for $29.99 without an insert. Additional details may be found at the manufacturer's website www.thyrm.com and you can buy one from Amazon.