We use affiliate links. If you buy something through the links on this page, we may earn a commission at no cost to you. Learn more.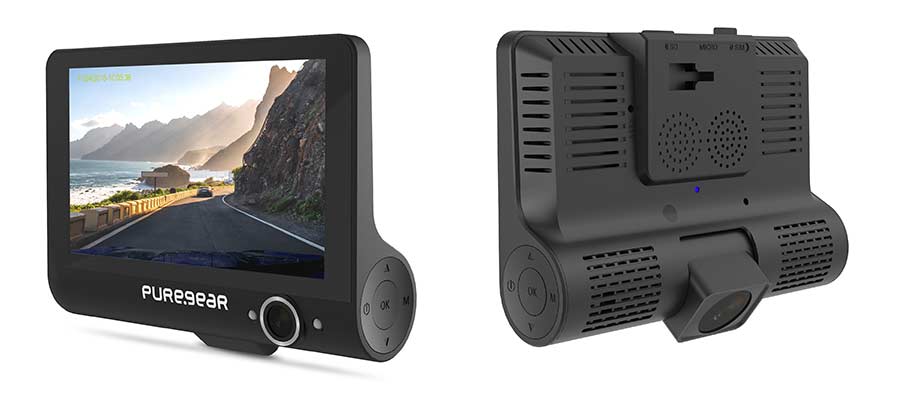 NEWS – PureGear has announced a the PureCam Connected Car Security System 4G LTE Dual Lens Dash Cam at CES in Las Vegas Nevada. This new dash cam includes a variety of premium features that make it a powerful car accessory that you can use to record your travels and get you out of a jam in the event of an accident.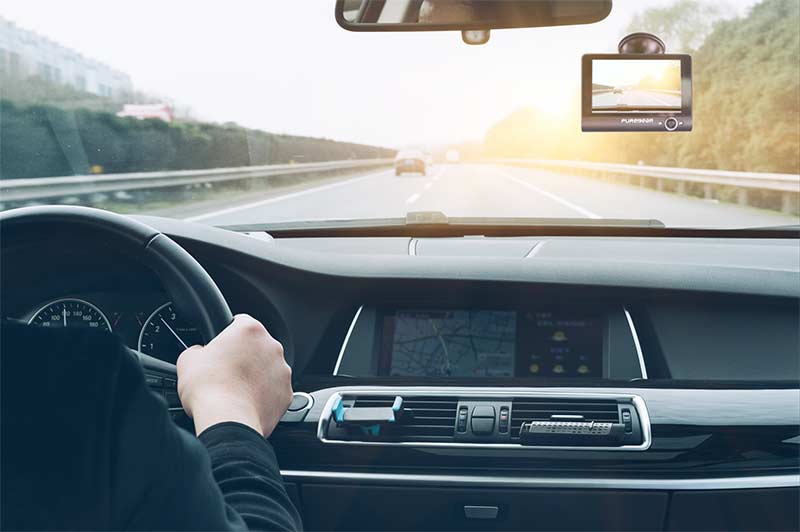 The PureCam dual camera dashcam features what has to be the largest LCD display I've seen so far for a dash cam. It's 4-inch with picture in picture functionality. The camera also uses 4G LTE so you can live stream what you seen in from of your car or inside of the car from anywhere you are as long as you have cellular connectivity and provides WiFi hotspot capability for up to 3 devices.
Other features of the PureGear PureCam include a built-in GPS so you can find the car if you forget where you parked it. This dash cam plugs into your car's onboard diagnostics (OBD-II) port and will send a push notification to your phone in case of a break in. It's priced at $249.99 and requires a dataplan that you can either buy through PureGear or you can provide your own SIM. For more info head over to shoppurecam.com