We use affiliate links. If you buy something through the links on this page, we may earn a commission at no cost to you. Learn more.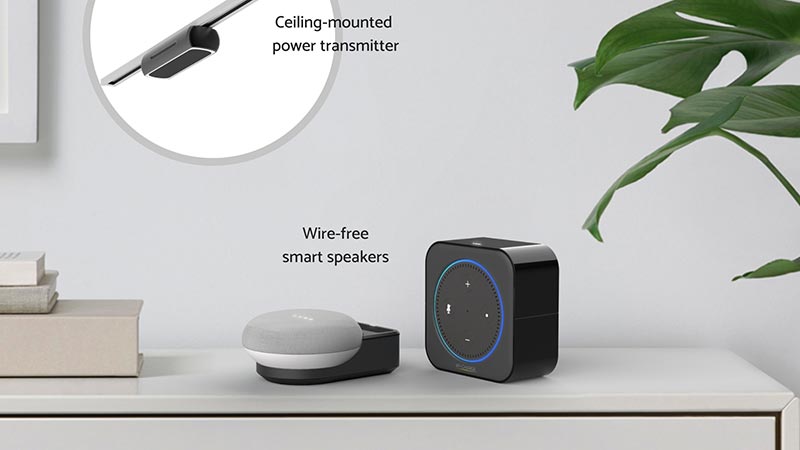 NEWS – I remember being excited the first time I learned about the ability to charge a device without having to physically plug in a power cable and I jumped on the wireless charging (Qi) bandwagon as soon as I could. These days wireless charging is commonplace, but soon a new wireless charging tech is going to revolutionize how we charge our devices. What is this new sorcery that I speak of? It's light. Infrared light.
The company who will be bringing this tech to light (sorry) is Wi-Charge. The tech uses patented infrared wireless power technology that can deliver several watts of power to client devices up to 10 meters away without having to put the device on a special charging pad as we do now. Eventually, our devices may have this new charging technology built in, but the first solution that Wi-Charge will bring to market is specific to the Amazon Echo and Google mini devices.
I had some questions for Wi-Charge about this new tech:
When will this tech be available to end-users? In 2019.
What will be the cost of the charging device/light? The Wireless Power Kits are going to be available as a reference design for our OEM partners. This means that these partners set the end-user price. For example, our wireless charging capability can be priced as an accessory to the device.
Will we be able to retrofit existing devices to use it? The solution has two parts:
– A wireless charger that can be plugged into the wall. This sends out the energy.
– A cradle that connects to the Amazon Echo or Google Home. Basically, you just place the smart speaker inside the cradle.
If you are interested in learning more, visit Wi-charge.com to read more about this new infrared light charging tech.