We use affiliate links. If you buy something through the links on this page, we may earn a commission at no cost to you. Learn more.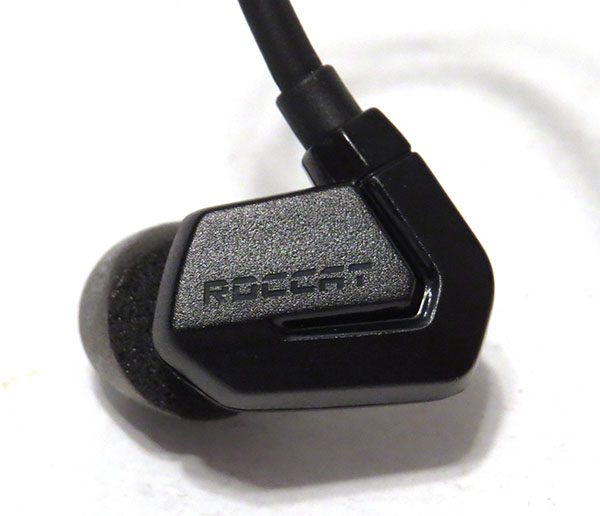 REVIEW – I picked up a Nintendo Switch over the summer because I loved the portability. One thing that is annoying about it is that Bluetooth headphones do not connect to it without an adapter. This meant most of my headphones didn't work with it. I saw the Roccat Score and thought that maybe they would be a good fit to go along with the Switch, since they are small, portable, and meant for gaming.
What is it?
The Roccat Score gaming headphones are styled like earbuds but designed with gamers in mind.
Hardware specs
Headphones:
Measured Frequency response: 20~20.000Hz
Sensitivity at 1kHz: 108dB
mid/high frequency driver diameter: 6.8mm (12 ohm impedence)
low frequency driver diameter: 10mm (16 ohm impedence)
Microphone:
Sensitivity at 1kHz: -42dB
Impedance: 2.2kO
Signal-to-noise ratio: >55dB
Measured Frequency response: 50~12.000Hz

What's in the box?
In the box, you'll find the Roccat Score headphones, case, seven different styles of eartips, PC adapter (for microphone/headphone ports), and instruction manual. Six of the tips are standard, but the seventh is memory foam which was interesting.
Design and features
The thing that makes these headphones more unique compared to standard gaming headphones is that they are in-ear with no microphone that goes in front of your mouth. Like I mentioned above, this seemed like an ideal combination for the Nintendo Switch and mobile gaming in general.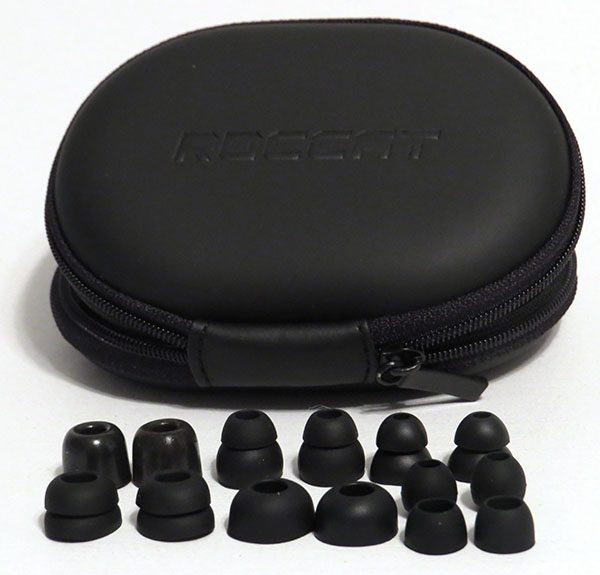 Out of the wide variety of ear tips, my favorite ended up being the memory foam ones. It took a few tries to get the fit to be comfortable, but after I got the knack of it, they stayed in my ears and were comfortable for almost two hours straight.
After the headphones are inserted into the ear, the cord is looped up and over the ear with a nice and pliable cable that reminded me of soft (but not fuzzy) pipe cleaners. This kept the cord in place but also was comfortable on the top of my ear.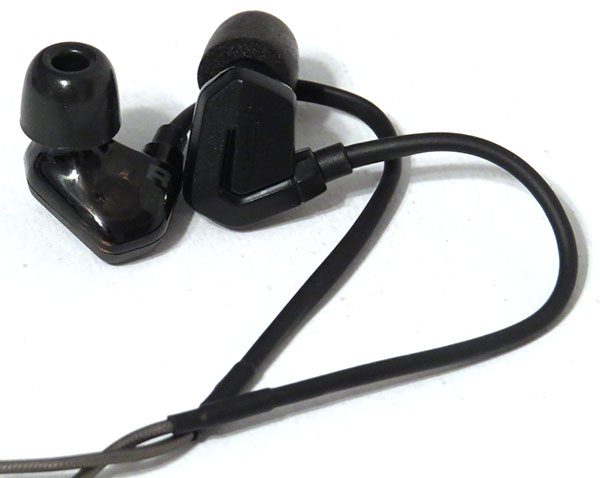 The microphone is located partially down the audio cable which was the one drawback these had. My friends noted that I sounded very 'tinny' because the microphone was picking up a lot of background noise and echoing due to being so far from my lips. They could understand me just fine but I sounded wrong to them.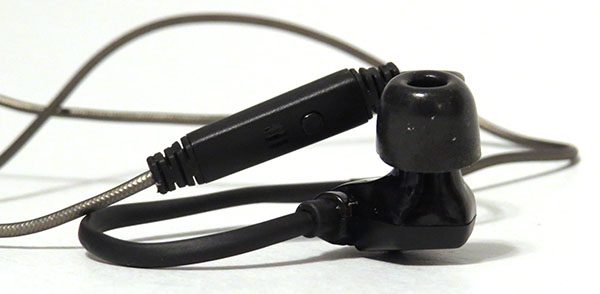 Music sounded decent, with a nice mid-range and bass, and average quality highs. During games, you could hear footsteps and different sound effects pretty well, though you won't get the huge booms when a bomb blows up near you since the bass is not extremely powerful. On the Switch, the music and sound effects from Breath of the Wild sounded great.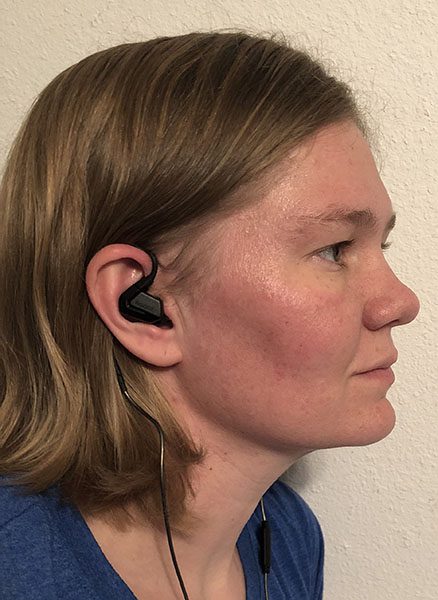 What I like
What needs to be improved
The microphone sounds 'tinny'
Final thoughts
Overall, I thought the Roccat Score headphones were a decent companion to the Nintendo Switch due to the portability, but I would not use them on my PC. The sound quality was decent but the microphone left a lot to be desired. If you can pick up a pair for around $50 or less, the Roccat Score headphones might be nice to toss in a backpack for travel, but I wouldn't recommend them for much more than that.
Price: $59.99
Where to buy: Amazon
Source: The sample of this product was provided by Roccat.