We use affiliate links. If you buy something through the links on this page, we may earn a commission at no cost to you. Learn more.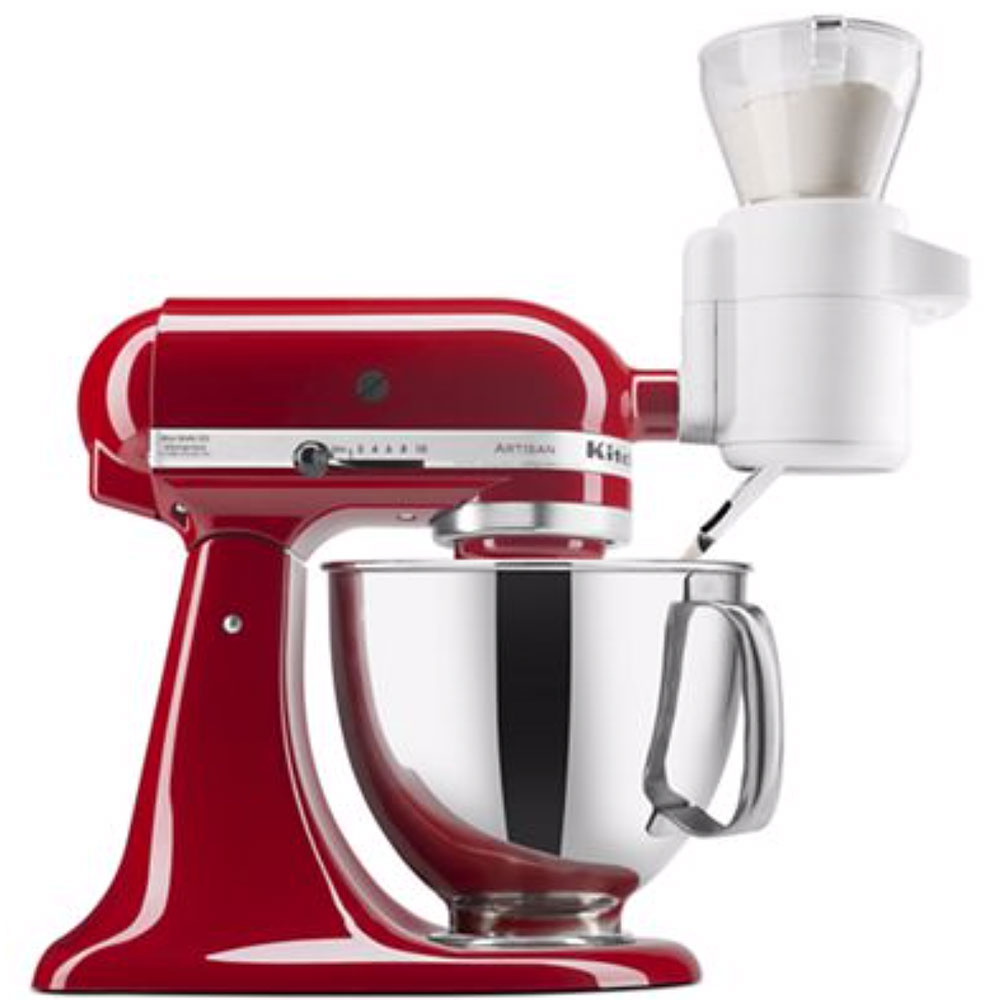 NEWS – Have you ever heard the expression that cooking is an art, but baking is a science?  It simply means that you can still get good results when cooking even with slight variations in ingredients.  Baking, however, gives the best results when you have precise amounts of the ingredients.  Accurate amounts are so important that it's actually better to weigh your ingredients rather than use measuring cups.  It's also been shown that sifting dry ingredients give fluffier baked goods than unsifted ingredients.  Weighing and sifting add steps to assembling your recipe, unless you add the Sifter and Scale Attachment (KSMSFTA) to your KitchenAid stand mixer.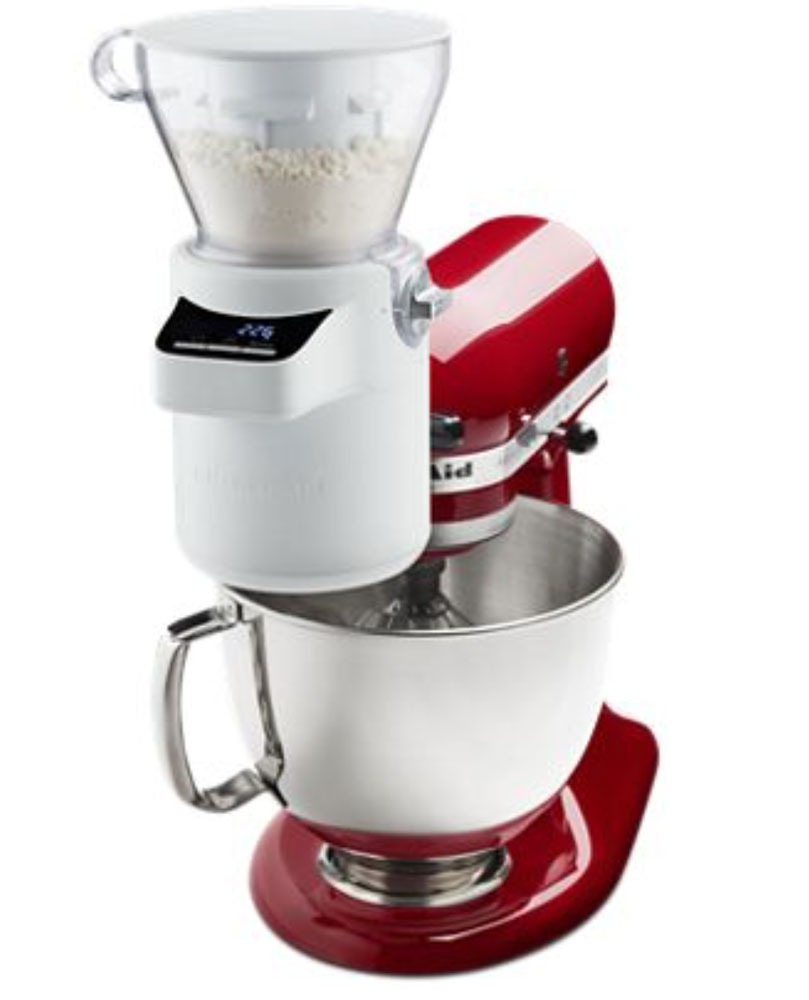 The attachment attaches to and the sifter is powered by the power hub on the front of every KitchenAid stand mixer.  It has a 4-cup silo to hold dry ingredients.  The silo sits on a digital scale (battery operated), which weighs the dry ingredients as they are added to the silo.  A screen in the bottom of the silo sifts the ingredients and sends them into the chute to be added to the mixing bowl.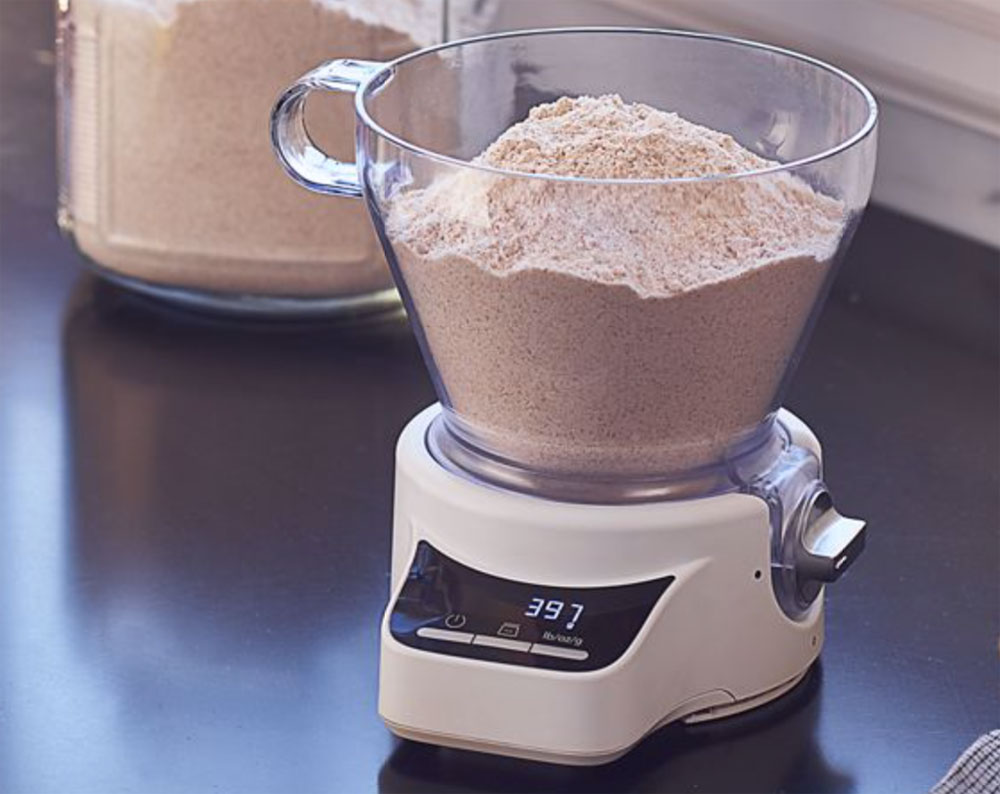 The digital scale can be removed from the attachment and used separately on your countertop with the included scale plate.
As with all KitchenAid attachments, the Sifter and Scale Attachment (KSMSFTA) works with every KitchenAid stand mixer.  The KitchenAid website shows an MSRP of $169.99 for the Sifter and Scale, but it's being offered for $99.99 right now.  You may purchase the Sifter and Scale Attachment (KSMSFTA) at the KitchenAid website.