We use affiliate links. If you buy something through the links on this page, we may earn a commission at no cost to you. Learn more.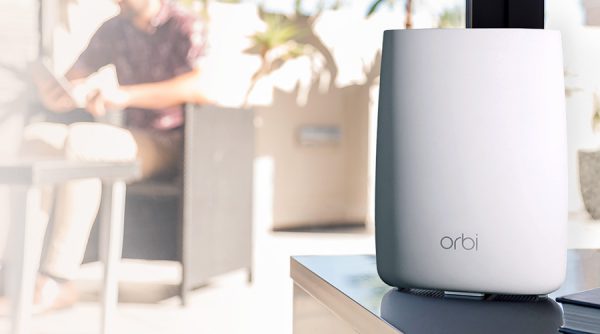 NEWS – If you don't know what a mesh wifi network is, you will. Mesh wifi allows devices to piggyback off one another as part of a network. Originally used mostly by the military and hospitals, mesh networking has now hit the home market. Eero was the first, followed by Google, Luma, and Netgear with their new Orbi mesh system—to name a few.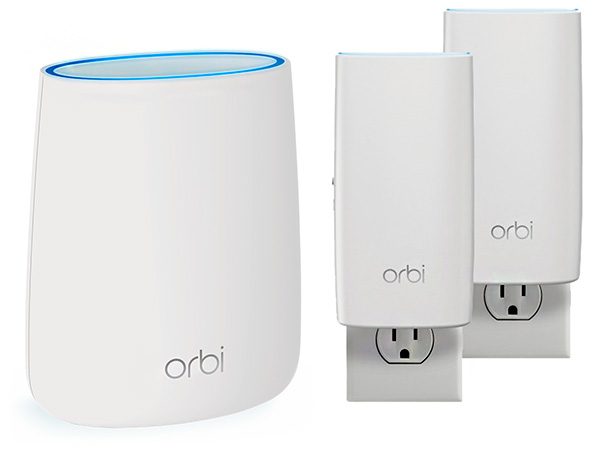 The goal of mesh networking is to cover your home in a wifi signal without any dead spots. What makes Orbi special is that it comes from Netgear, a pioneer in networking technology.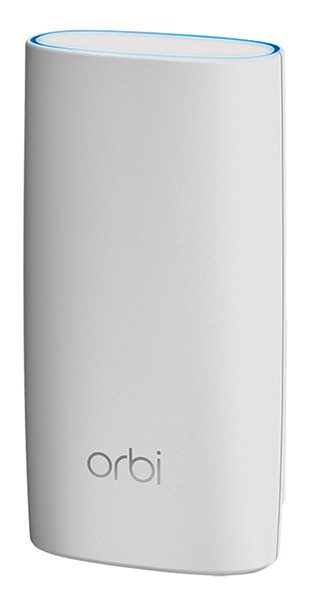 The Orbi system begins with the Orbi tri-band wifi router and uses a wall plug, stand-alone or outdoor satellites to extend the speed and performance of the wifi signal throughout the home. The size of the house and desired speeds determine how many satellites are needed or wanted. For instance, a home up to 3,500 sq. feet may need only one router and one satellite. In a hallway or kitchen, garage or basement, the wall plug satellite only needs an electrical outlet to deliver wifi. Extra satellites are available individually.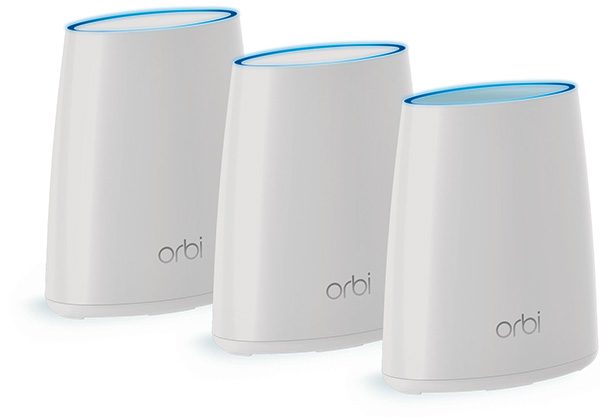 Use the Ethernet ports on the router and the Satellite to connect your Smart TV, game console, streaming player and more. Orbi is capable of more than 100Mbps internet speed over 5,000 square feet.
An app is available to install & personalize the Orbi home wifi system. This app can:
Manage WiFi settings, share network credentials
Show the list of connected devices.

 

Pause device access to the internet
Easily setup separate internet access for guests
Perform speed test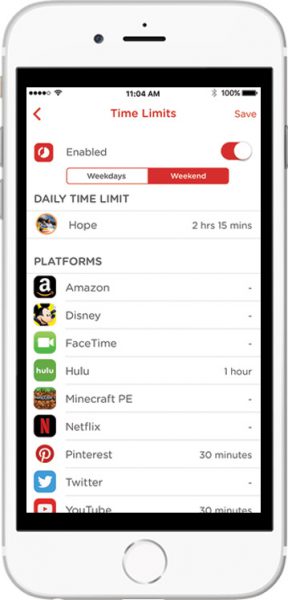 Also available is Circle with Disney—a smart way to manage any connected device. The Circle app helps parents filter content, manage screen time, and stay informed with what their kids do online.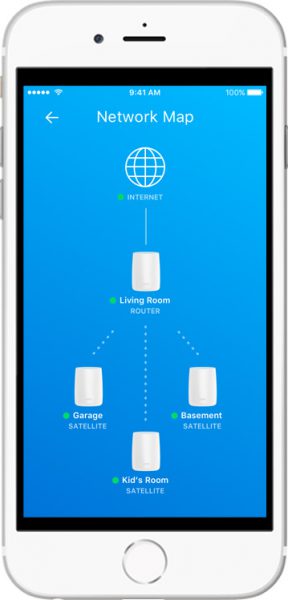 Orbi can be set up and running in 3 simple steps. There are many Orbi configurations to choose from—among them: 
Orbi Tri-Band Mesh WiFi Router
Orbi WiFi System AC3000
Orbi WiFi System with Orbi Voice Smart Speaker & WiFi Satellite
Orbi WiFi System with Built-in Cable Modem
Orbi WiFi System AC2200
Many versions depending on routers and number of satellites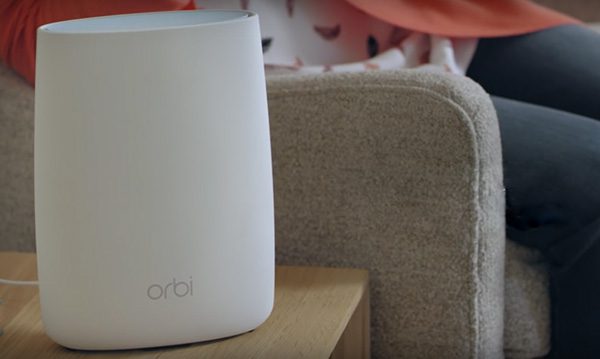 The Orbi system is available from Amazon. Prices range from $129.99 to $469.99. Additional satellites and other add-ons are priced extra. Visit Netgear for more information.