The Gadgeteer is supported by readers like you! If you buy something through links on our site, we may earn an affiliate commission at no cost to you. Thank you! Learn more.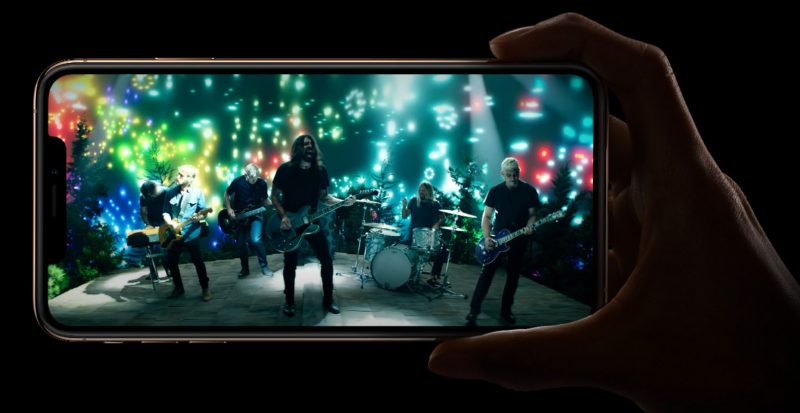 ARTICLE – Like many of you, I watched yesterday's live stream of Apple's Gather Round event and I really have to hand it to Apple. They are masters at reeling me in with their dirty nerd talk of bionic processors, neural engines, advanced algorithms, and sensors. Those terms give me goosebumps. Or maybe Apple is hiding subliminal messages in the new commercials that they demoed during the event. Whatever it is, it works and hooks me every time.
I came away yesterday afternoon excited about the prospect of giving an iPhone another shot at becoming my daily smartphone. Yes, I know you've heard this before and if you've followed me over the years, you know I say something similar every year only to either change my mind and cancel the order or return the phone within a couple of weeks.
This one time Apple fangirl, turned Android fangirl that you know as The Gadgeteer, just can't help herself when it comes to trying to switch from one platform to another. I used iPhones for several years from the first one through the iPhone 4 but then I switched to Android and have been using Android smartphones ever since.
Why do I prefer Android? I often ask myself that question. I used to say it was because I like that Android lets me arrange icons and add widgets to the home screen where ever I want. But in reality, I rarely do that these days. Other than changing my wallpaper every so often, I don't customize the look of my phone like I used to. I also used to say that I prefer Android because I use a lot of Google services and they just work better on Android. I'm not sure that even matters today. It's simple to set up the iPhone to sync mail and calendars with Gmail and Google Calendar.
For me, it comes down to the hardware and really the camera. That's why my current phone is the Pixel 2 XL. It has or had the best camera at the time I bought it last October. But all the talk and demos yesterday for the iPhone's updated camera have me curious and excited for a potential upgrade/switch because my smartphone is my ONLY camera these days. All the product images that you see in my reviews are either taken with my Pixel 2 XL or the Huawei P20.
So I'll be setting my alarm for 3am EST so I can wake up and pre-order a Space Gray 256GB iPhone Xs MAX for $1249 tomorrow morning. It's crazy to spend the same amount of money that I could spend to buy a new entry-level 13-inch MacBook Pro, but then I'm a little crazy when it comes to gadgets. Will I actually Android and stick with the iPhone this time? I have no idea. But I'll have fun giving it a try. At least until I get sucked back to Android when the new Pixel 3 is announced! Anyone else thinking of switching from an Android phone to one of the new iPhones?
Head over to Apple to check out the details on the new iPhones.
Updates 09/14/18
My alarm went off at 2:50am EST this morning and I popped out of bed, trudged downstairs and loaded up Apple.com on my 12-inch MacBook. I had planned to order using Jeanne's ancient iPad but it wouldn't install the Apple Store app without an update to iOS v10.0 first. Remember, I said it was ancient. I didn't want to deal with doing an update so I decided to go the old-fashioned route and use my MB.
The Apple Store didn't come back online until about 3:05am EST for me (and after at least 1 billion presses of the refresh button). Although I'm a T-Mobile customer, I bought the SIM free version which I was surprised was available on pre-order day. It usually isn't available until weeks later if memory serves me.
Anyway, badda bing, badda boom, order placed for a 256GB Space Gray iPhone Xs MAX due to be delivered next Friday.
And since I was already awake, I got in the shower, got dressed and got to work 2 hrs earlier than normal at 4am so I can leave early today. Yay!