We use affiliate links. If you buy something through the links on this page, we may earn a commission at no cost to you. Learn more.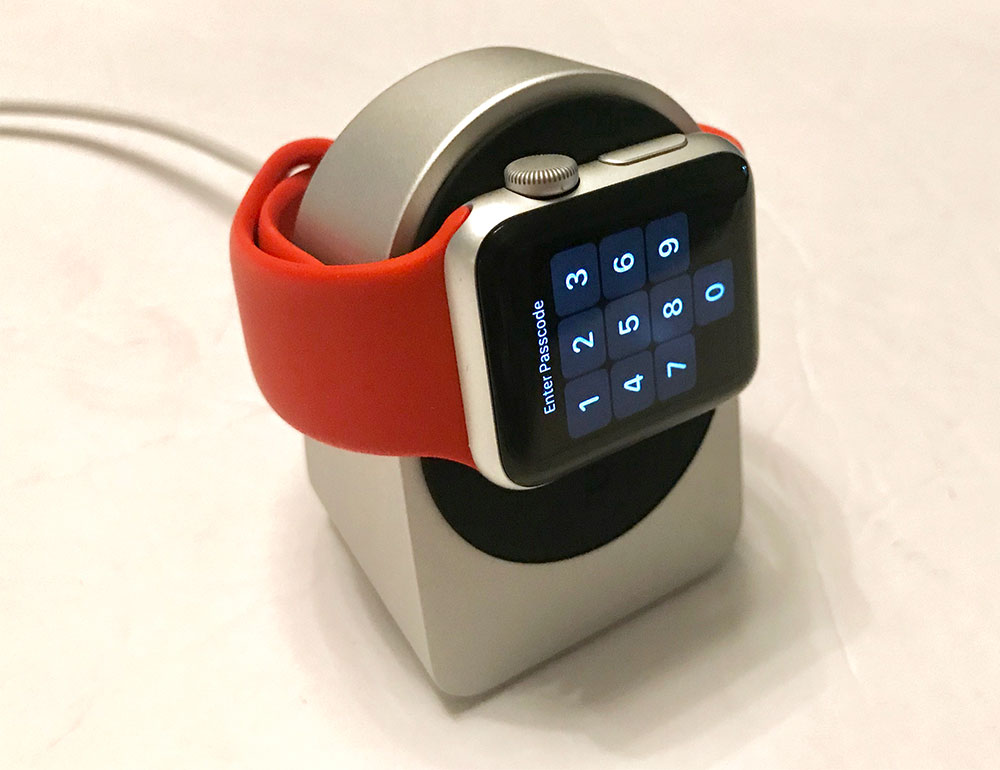 REVIEW – I'm a firm believer of the old adage "a place for everything and everything in its place." I have a spot for my keys, wallet, and pocketknife, but when it came to my Apple Watch, it's always been haphazardly placed on its charger next to my nightstand. Now, Studio Proper's Apple Watch Stand gives that expensive Watch a dignified charging spot.
What is it?
Proper's Apple Watch Dock is a simple, elegant stand for displaying and charging your Apple Watch, for use on a desk, counter or bedside table.
Hardware specs
designed for simple placement and removal of your Watch
seamless cable management
precision machined from solid aluminum
compatible with all series of Apple Watch
What's in the box?
Only the Apple Watch Dock, but the packaging is nice
does not include charging cable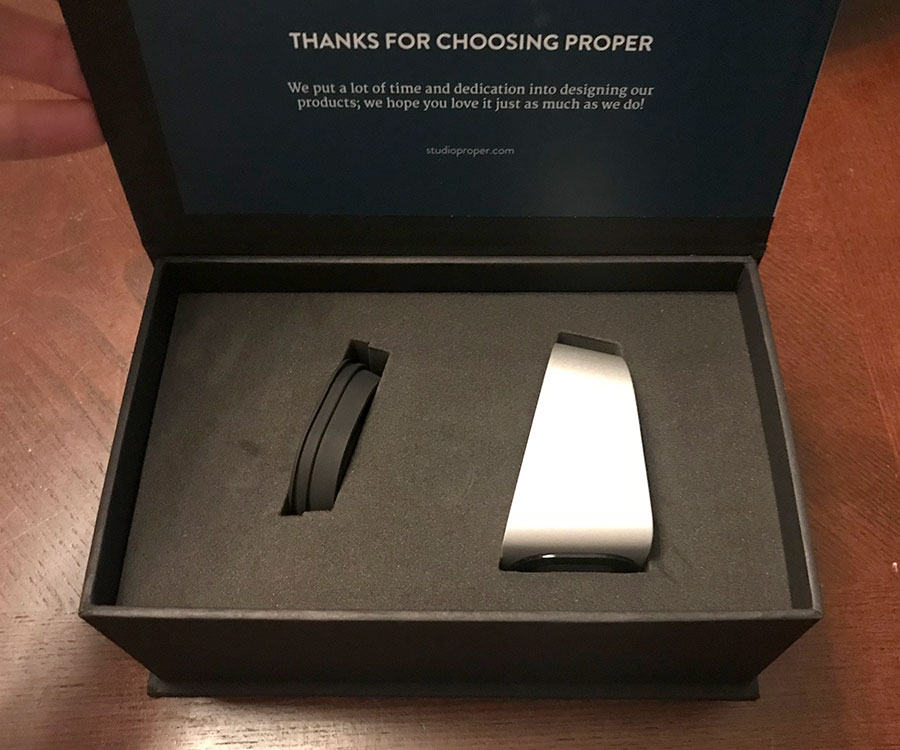 Design and Features
Proper's Stand couldn't be easier to set up. It's literally two pieces, the aluminum stand and a rubber piece that both holds the Apple Watch's magnetic charging disc (not included) and the cable. Once assembled, which took all of 2 minutes, you're left with a charging Stand with a long cable sticking out the back.
This simply plugs into a USB port or charging plug and you're all set.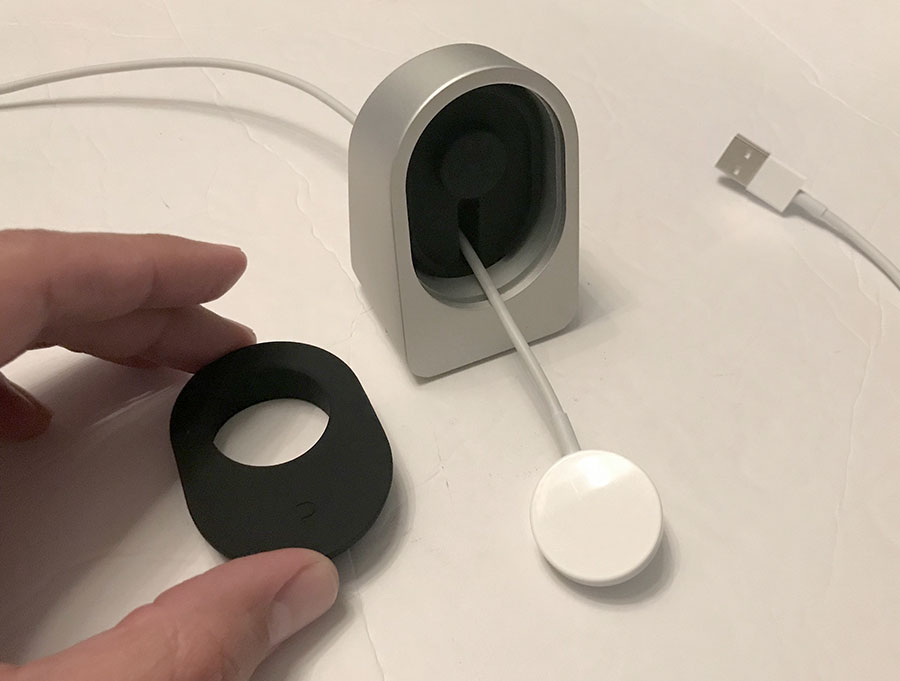 The Watch itself slips over the top of the stand and is held in place by the magnetic disc. It seemed to work better by clasping the bands first so that they hugged the stand a bit as they would a human wrist. This prevented it from slipping down a bit further and accidentally coming uncoupled from the disc.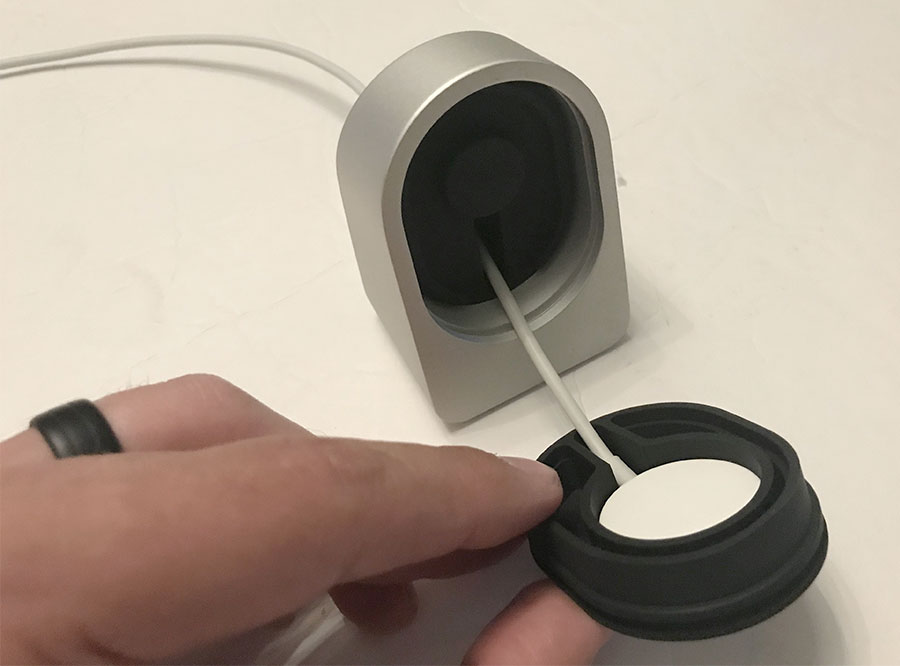 As far as functionality, that's exactly what Proper's Stand is made for. Holding, displaying and charging the Watch. However, it also acts as a bit of a damper to prevent the Watch display from coming on while in charging mode.
While the Watch is being charged, the slightest movement causes the display to illuminate. This includes footsteps, bed movements or even vibrations from the small fan that I have on my nightstand. The Stand acts as a small buffer against these accidental movements.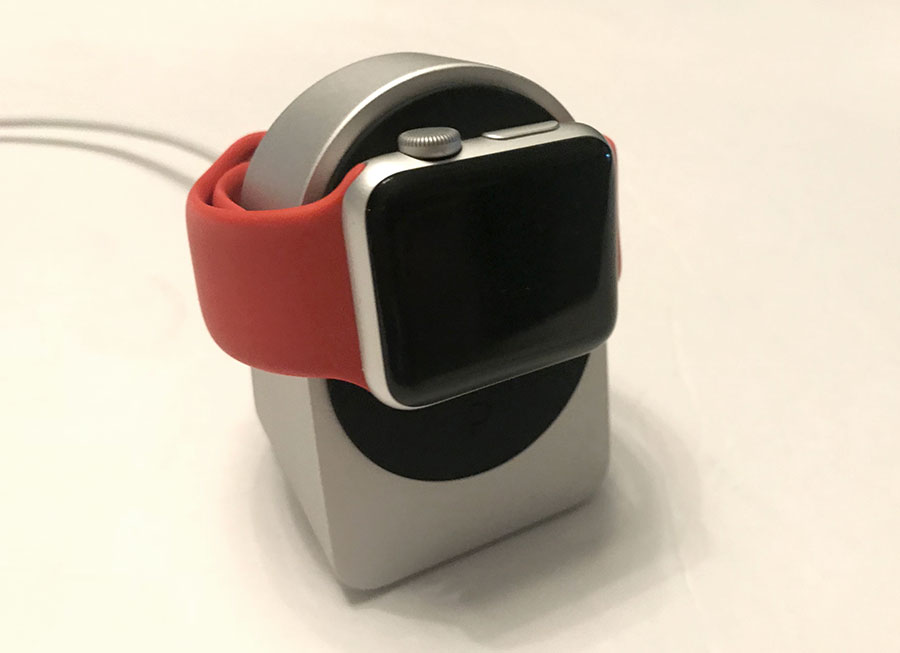 On the bottom of the stand is a soft rubber ring with a thin layer of plastic on it. What I hand't initially noticed is this plastic is actually meant to be removed and the material underneath is very grippy. Once you have a good spot chosen, simply peel off this backing and stick the stand in place, this way it won't twist and skitter across your desk every time you attach and remove your Watch.
In terms of looks, Proper's Watch Stand is beautiful, sleek and goes with just about any design style. It's basically a machine-carved solid chunk of aluminum, which is very "Apple." It will look good for years and years.
What I like
nice, heavy aluminum stand gives my Watch a place to "sleep"
does a nice job of managing the charging cables and disc
What needs to be improved
a bit expensive for what it does
Final thoughts
Having a charging stand for my Watch is a perfect example of a luxury you didn't know you needed. It was fine to leave my watch just sort of laying haphazardly on top of whatever surface I placed it, but once I had a dedicated — and nice looking — place for it, it would be tough to go back. Proper's stand is unnecessary, expensive, but undeniably lovely.
Price: $69.95
Where to buy: Studio Proper
Source: The sample of this product was provided by Studio Proper.