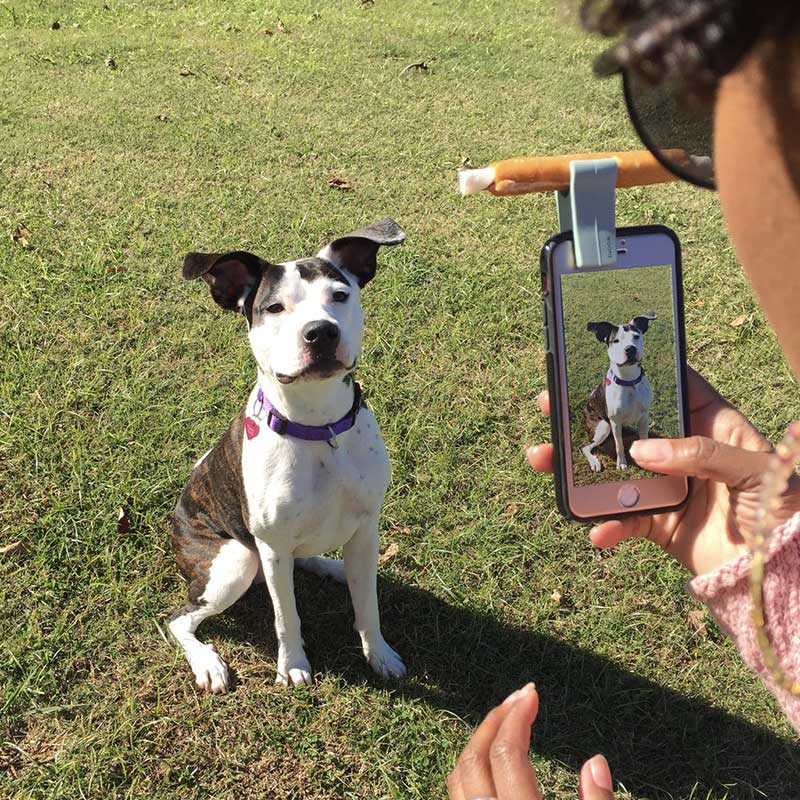 NEWS – Woofie is a small holder that clips to the top of your smartphone to make capturing the perfect picture of your pet easier because it gives your pet your absolute attention. Well, not really YOUR attention, but close enough. The secret of the Woofie is that it is designed to hold your pet's favorite treat near the camera lens so he'll be looking at the camera when it comes time to say cheese! No more yelling his name over and over to try to get him to look at the camera.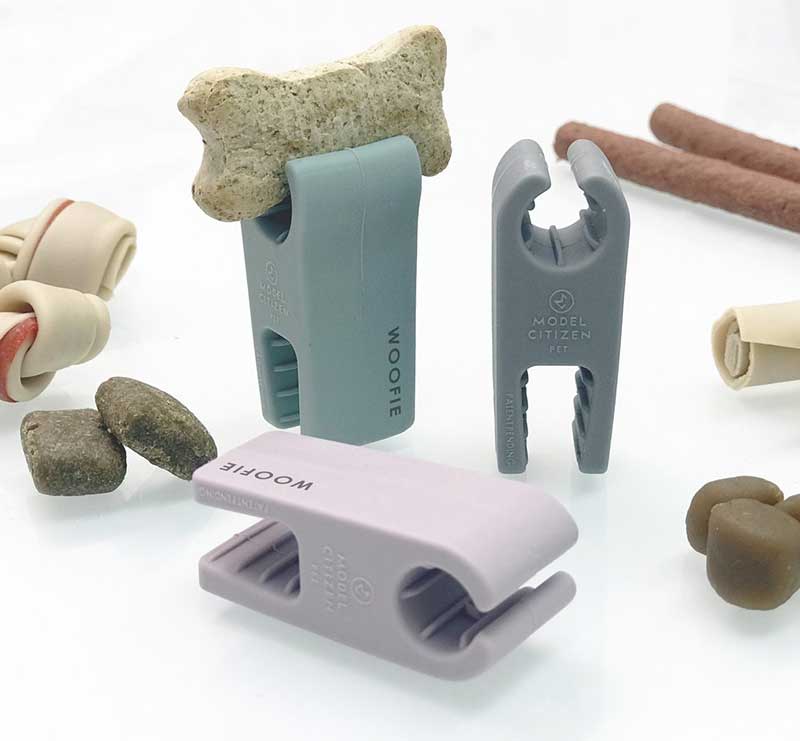 Woofie is compact so you can easily take it with you when you and your four-legged BFF are out on an epic adventure. Woofie is available in Glamour Green, Posh Pink, or Slay Grey for $9.50 from Modelcitizenpet.com and Amazon.
Support The Gadgeteer: The Gadgeteer's main sources of revenue are advertising and affiliate links in articles like this one. That means we may receive a small commission on purchases at no cost to you.