We use affiliate links. If you buy something through the links on this page, we may earn a commission at no cost to you. Learn more.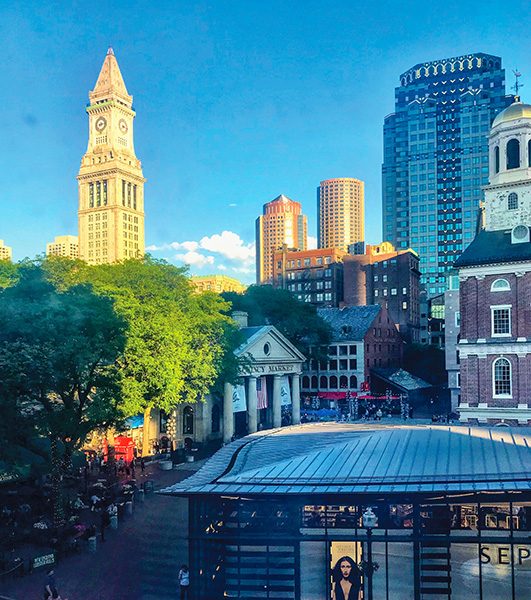 ARTICLE – In June, I was invited to Boston for a press introduction of the new Bowers & Wilkins 600 Series of speakers. The June weather was unusually cool with nights in the mid-60s—a welcome change from the humid 90s of my home in Central Florida.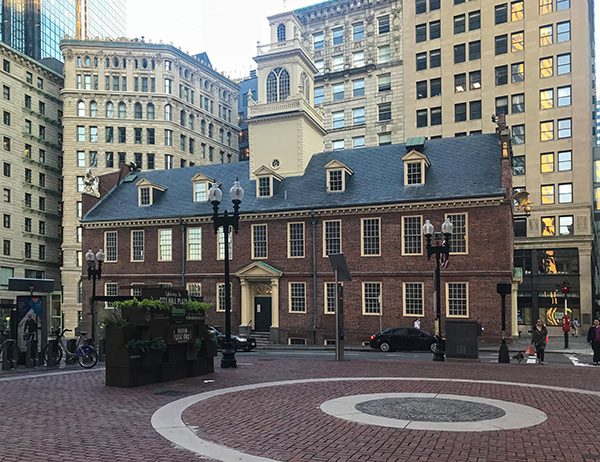 For those who aren't familiar with B&W, they are a British audio company who specialize in high-end speakers, headphones and AirPlay/Bluetooth speakers. While B&W's line of headphones has grabbed the most attention, it's the speakers—the 800, 700 and 600 Series—that really define who B&W are. When a new or upgraded line is introduced, people notice. The newest 600 Series is considered B&W's more affordable speaker line, but they are definitely not budget speakers.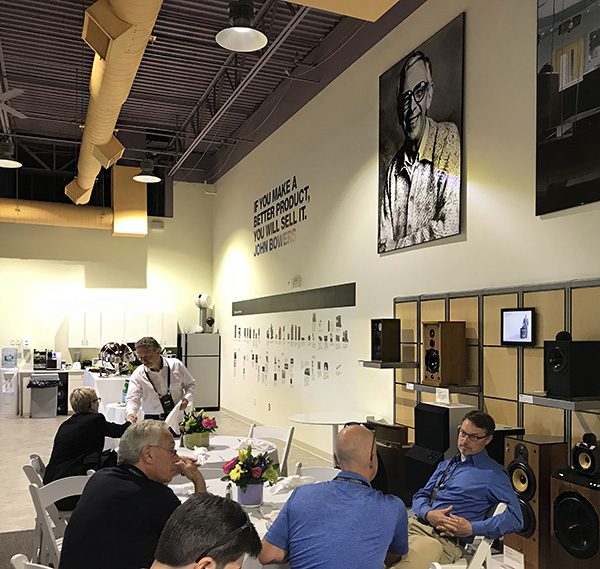 Upon arriving at the B&W office, our small group of audio tech writers and reporters were treated to a catered lunch before the presentation and listening sessions. Chief Revenue Officer Richard Campbell and Senior Product Manager Andy Kerr introduced the new 600 line by reciting the history of the numbered speaker series. They talked about a commitment to continued innovation evidenced by hiring 40% more engineers and opening a new research facility. Further innovations include upgraded cabinet materials, improved hardware and software and a new European partnership with Philips branded televisions.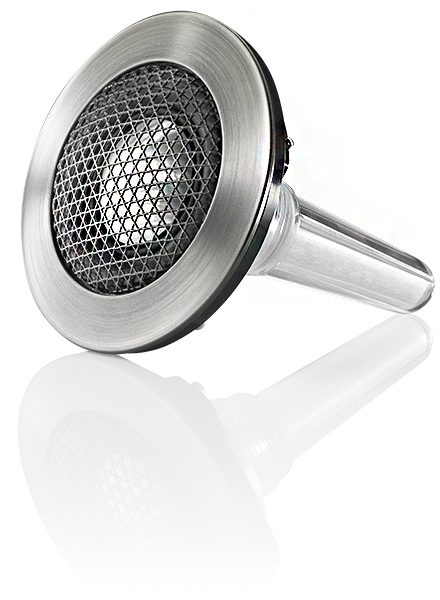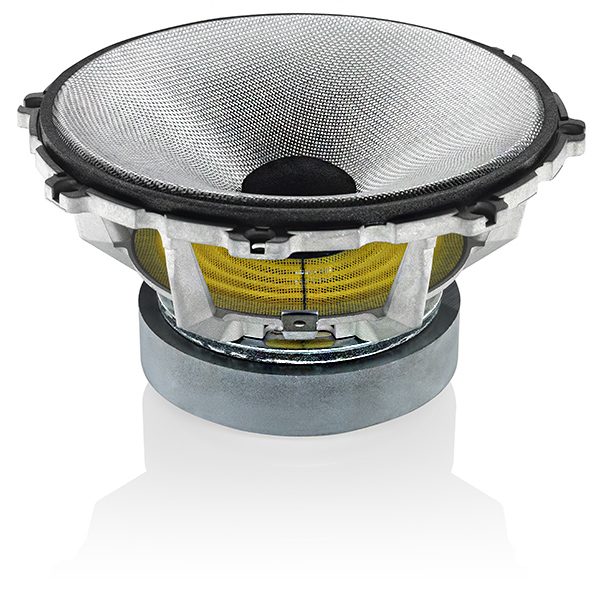 Kerr spoke about the new 600 Series benefitting from trickle-down components—utilizing components borrowed from the more expensive 700 and 800 Series—such as a continuum cone midrange driver and decoupled double dome tweeter. "The 600 Series aims to be the best sounding loudspeaker range in its class." said Kerr. All 600 Series speaker cabinets come in either matte black or satin white.
The tweeter is covered by a steel mesh with an open pattern that allows unrestricted audio while also protecting the tweeter's delicate diaphragm. The continuum cone speaker replaces the older kevlar design. Kerr explained that the newer speaker is quicker to recover from audio vibrations resulting in more accurate reproduction.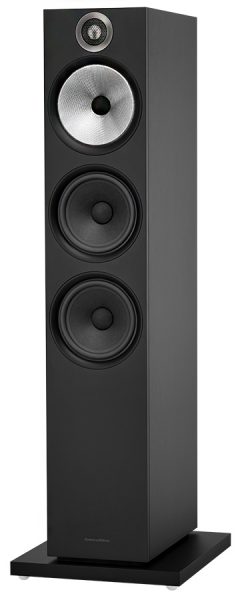 The new 600 Series speakers continue B&W's newer and simpler naming system. The 603 floor standing speaker is the largest of the series. It has the decoupled double dome tweeter, an FST midrange driver using the continuum cone, plus dual paper-cone bass drivers.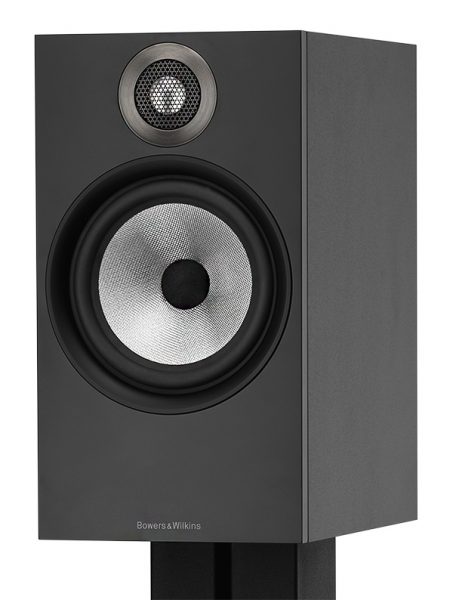 The smaller 606 is designed for either stand or bookshelf use. It delivers clarity and tonal purity with a bass extension by combining the decoupled double dome tweeter and the 6.5 in. continuum cone.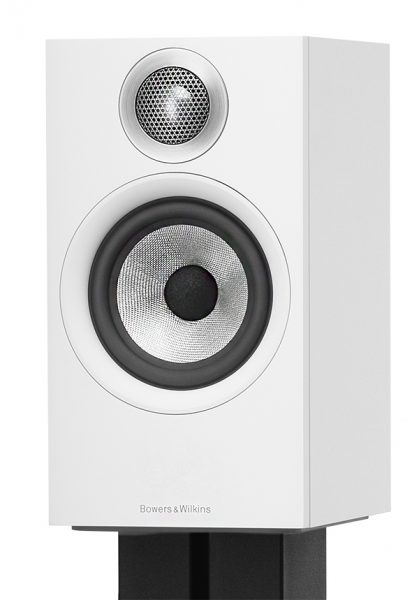 The compact bookshelf 607 speaker is the smallest in the 600 Series. It features a rear-firing bass response from its main 5-inch continuum cone mid/bass driver. I was particularly interested in this speaker because it's the most affordable in the line and I wanted to review a speaker that a "normal" person (non-audiophile) might purchase. It strikes me as a great way to introduce a potential customer to a higher—yet affordable—level of audio. Look for a review soon.
After the presentation, we were escorted into a listening room featuring the previous versions of 600 Series speakers. After speaking a bit, Kerr played an eclectic selection of music. He would carefully explain what to listen for from each piece and note the differences and improvements between the older and newer 600 speakers. Once the music was played, engineers would quickly replace the previous speakers with the newer versions. This was done with each 600 Series model. The music was sourced from a MacBook using an external digital audio converter (DAC).
After hearing both the older and new 600 Series speakers, I could notice a difference. The newer speakers had just a bit of extra clarity. However, to my ears, the difference was subtle at best. If I had heard one speaker on one day and the other on the next day, I doubt I would have been able to tell the difference. That does not say that the new 600 Series isn't that much better. But it does say that the older 600 Series speakers were that good to begin with and hard to improve upon. Even though the differences were not striking—they were noticeable on some recordings more so than others. Vocals were a bit more intimate or lifelike sounding. Melanie De Blasio's slow and sultry voice on "With All My Love" became uncomfortably emotional sounding because, with my eyes closed, it sounded like she was in the room playing just for you. John Lee Hooker's blues/boogie "Send me Your Pillow" had his guitar playing pushed to a volume level matching his vocals. The part in the song where Hooker unexpectedly mutes the strings making his guitar behave more like a percussive instrument raised the hair on my arms. I liked what I was hearing!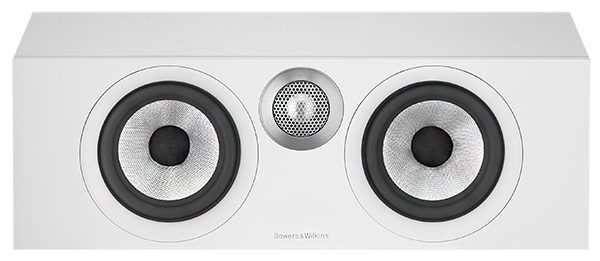 After the music presentation ended, we entered a home theater room with movie clips set up to show off the newer 600 Series speakers along with a new HTM6 center channel speaker paired with two B&W subwoofers added for extra bass whoomp. Even watching various movie scenes with all the sound effects going on, the added center channel brought out the vocals quite well. While it was an impressive experience, any improvement in audio quality from the newer 600 Series speakers was lost in the movies' audio. It was an aural onslaught that drowned out any subtlety that one can appreciate from listening to music in a quiet room. But it still sounded great.
Of course, the term affordable is a subjective one. The new 600 Series speaker have a bit of a price bump from the previous version, but are still the least expensive speakers in B&Ws current lineup. The 607 speakers will sell for $600/pair; the slightly larger 606 will be $800/pair and the floorstanding 603's will go for a much higher $1,800/pair.  The center channel HTM6 is selling for $599. All prices are US.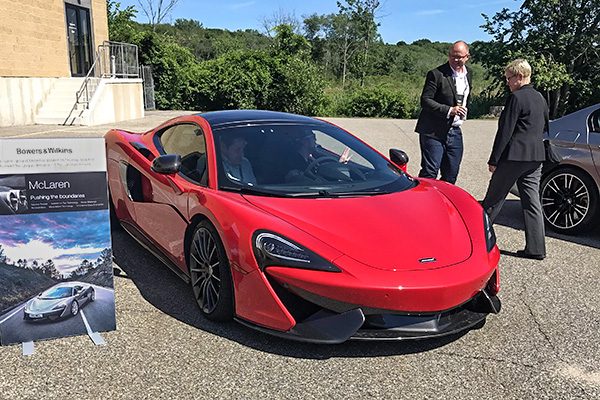 Lastly (and just for fun), we were treated to three factory Bowers & Wilkins auto sound systems in a Volvo, McLaren supercar, and BMW.
All were quite impressive, but I think the Volvo was the most successful at visually integrating the speakers into the interior design. They all sounded terrific, but I fear the engine growl from the McLaren would compete with music playing over the B&W—or any other—speakers. The cars were stationary, so we couldn't test for road noise.
As the day wound down, I got a ride back to the airport. I had prior commitments, so I, unfortunately, missed a seafood dinner that night. 
I've reviewed and been impressed with many Bowers and Wilkin's products, such as the P3, P5, and P7 headphones as well as the Zeppelin Wireless and T7 Bluetooth speakers. I still use and love the P5 Wireless headphone—it's just a wonderful all-around headphone that delivers great sound and is uber convenient and comfortable. Now that I've been introduced to their 600 Series speakers, I'm looking forward to testing them with my home stereo system to hear any improvement I hope they provide. Look for my review soon.
Visit Bowers & Wilkins for more information.