We use affiliate links. If you buy something through the links on this page, we may earn a commission at no cost to you. Learn more.

REVIEW – In my illustrious career, I've had EMT training and worked in a certain three-letter Federal agency, so "tactical" style clothing isn't unfamiliar to me. This one from Condor caught my eye because it has that Cobra-style buckle, and is 100% non-metallic. Why is this interesting?
What is it?
The Condor GT Cobra Belt is a lightweight, two-layer belt with a quick release buckle.
Hardware specs
– 1½" nylon webbing (3000lbs tensile strength)
– Genuine COBRA® buckles by AUSTRIALPIN™(500lbs tensile strength)
– Three rows of stitching to increase belt stiffness
– Hook and loop secure belt end
– Made in the USA
S:    42″ Long, Waist 30 – 34
M:   48″ Long, Waist 36 – 40
L:   54″ Long, Waist 42 – 46
Comes in Black, Tan, Coyote Tan
What's in the box?
Not much of a box, but you do get the belt in a plastic bag.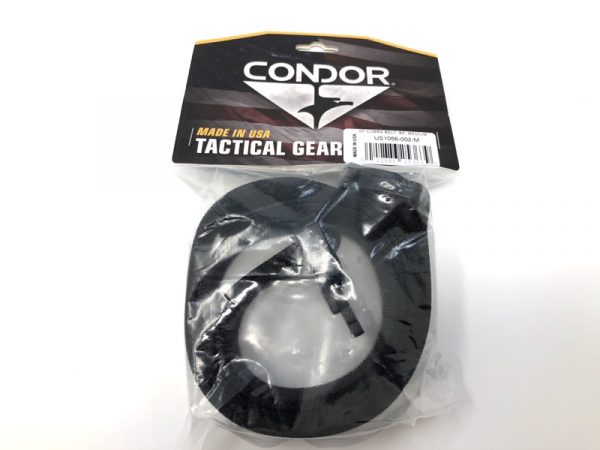 Design and features
The most distinctive feature is the Cobra buckle. Let's see how this works.
Never miss one of our posts again. Sent MON, WED, and FRI with the latest gadget reviews and news!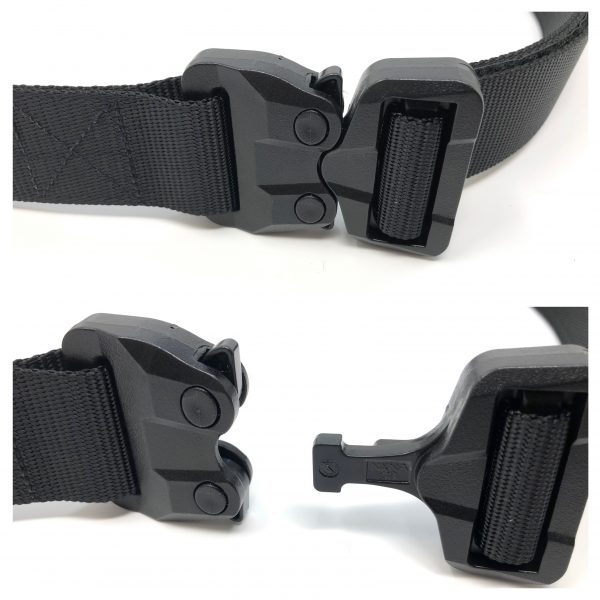 The Cobra buckle consists of two halves that are released when you squeeze the two tabs. It makes a nice, solid "click" sound when you close the buckle.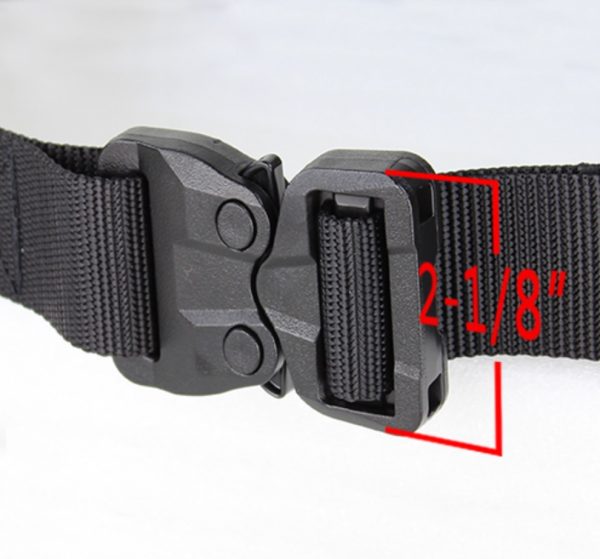 It is important to note that you will probably not be able to thread the belt through your belt looks fully assembled. The buckle is about 2-1/8″ wide. To thread the belt, you'll need to remove the male end of the buckle first. It was an extra step at first, but the ease of unbuckling made up for the initial step.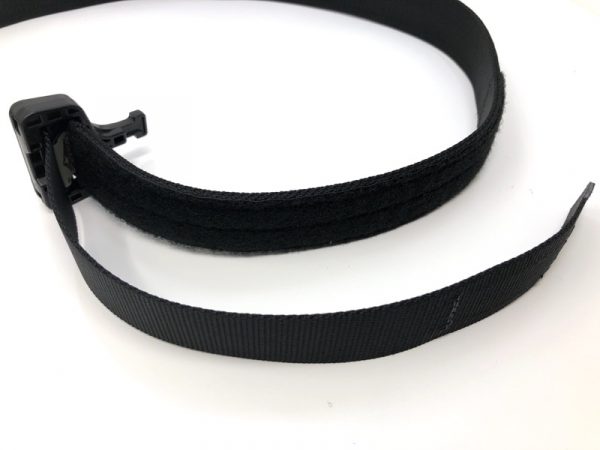 The loose end of the belt is held secure against your waist via hook and loop ("velcro"). I've had other belts like this that require belt loops or belt keepers to prevent stray ends from flopping around. Not the case here!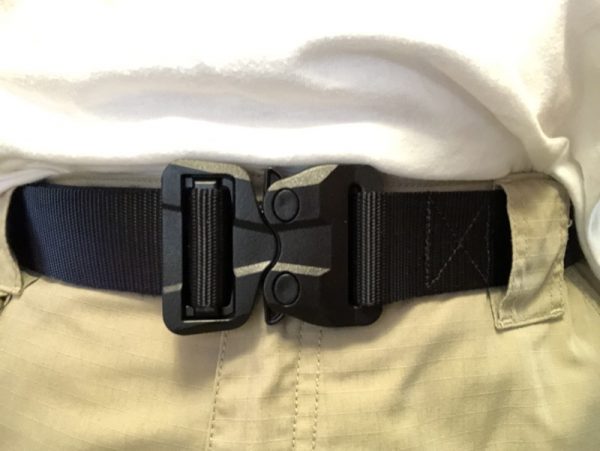 Here's the belt on my pants. Note how the width of the buckle is unlikely to fit through most belt loops.
What I like
Most of the Cobra buckles I see are metallic. This one is completely non-metallic, so it's a little bulkier. However, this also means you can go through a metal detector without issue- unless TSA makes you remove it anyway. The tactile click when you snap it together is really neat.
What needs to be improved
Like I've mentioned, you have to remove the male end of the Cobra buckle before threading the belt through your belt loops. If you dislike this extra strap, this is not for you.
Final thoughts
I actually like the non-metallic buckle. Because it's not painted, the buckle will keep looking sharp after lots of use. The hook-and-loop end keeps me looking sharp despite any belt excess. This one is a keeper in my wardrobe.
Price: $49.95 MSRP
Where to buy: Cobra Condor GT Belt
Source: The sample of this product was provided by Condor Outdoor Products.