We use affiliate links. If you buy something through the links on this page, we may earn a commission at no cost to you. Learn more.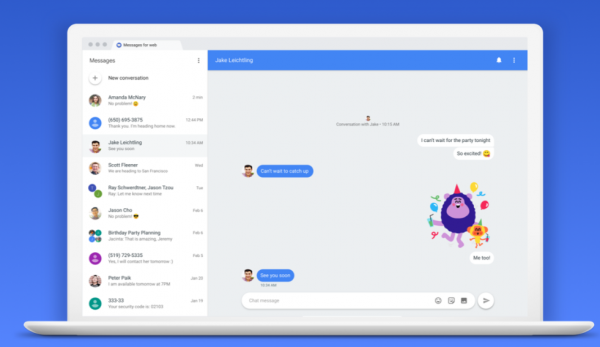 NEWS – About 5 years ago ( 🙂 ) I wrote a news item on Mightytext, a neat utility that allowed you to send and receive texts on your desktop. I've been using this pretty much every day since.  Well, finally Google has come up with their own version otherwise known as Google Android Messages.  Like Mightytext you can open a browser window and send and receive texts (SMS) to and from your desktop as well as making it easy to send media such as pictures and video (MMS).
Google Android Messages also incorporates smart replies, handy when you're busy and on the move.   This now replaces Textra and Mighty Text on my phone, two daily used apps. Both the phone and desktop interfaces look good and are easy to use. Worth checking out, especially if you do a lot of SMS/MMS.  It also supports chat (RCS) but that's no use to me (and let's face it Google's messaging strategy has been a bit fragmented to say the least).