We use affiliate links. If you buy something through the links on this page, we may earn a commission at no cost to you. Learn more.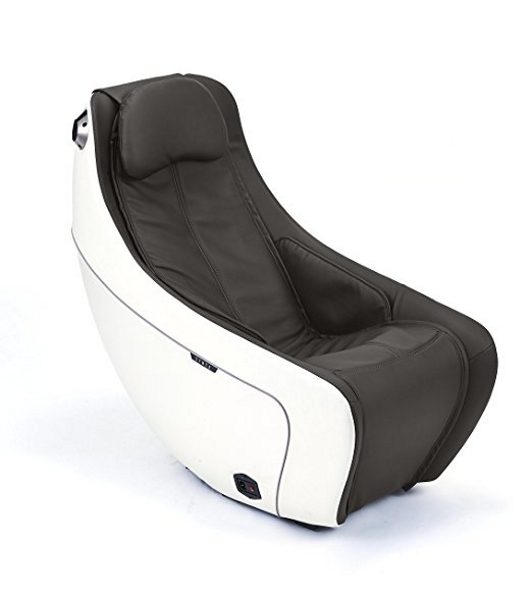 NEWS – For many years I have played around with cost-effective solutions to create a comfortable and effective massage chair. Whenever I get home from a long photo or video shoot or sometimes after a tense day at work, nothing feels better than a heated back massage. Over the years, I have tried the portable massage pads that you place in a chair and plug up to an AC adapter or to the cigarette lighter in your car. I must have spent at least $400 on a few of them, but they never seem to do the job right, and the wires always seem to get in the way. I have found that the chairs with the built-in massage function work a whole lot better, but many of them are priced in the $1000s and, to be honest, are quite ugly. Since I can learn to live with the ugliness but not the cost, I have even made excuses to take trips to the mall not far away from my home, so that I can sit in their massage chairs at the reasonable cost of $1 for 3 minutes.
Recently, I came across the Synca Wellness CirC – SL Track Heated Massage Chair. In my opinion, this massage chair starts the competition ahead of the pack because of the refined look that makes it pleasing to look at and allows it to adequately blend into any décor. In addition to its "look", it is smaller than most massage chairs, while offering what its manufacturer claims to be lumbar heat and an impressive massage. It is designed with a 106-degree angle between the seat and the backrest to create an "ergonomically comfortable seating angle and position". It also includes ambient side lighting to help to create the right atmosphere and mood.
If you would like to try out the Synca Wellness CirC – SL Track Heated Massage Chair, you can purchase one on Amazon for $899.99 in either a coffee, wine or beige color.