We use affiliate links. If you buy something through the links on this page, we may earn a commission at no cost to you. Learn more.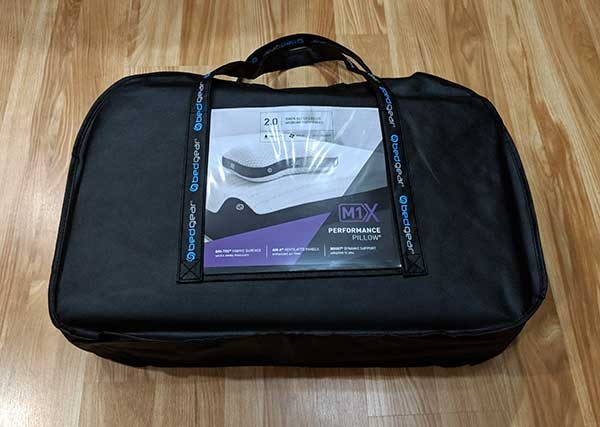 I'm incredibly picky when it comes to pillows. That's why I've been using the same one for more years that I want to admit because apparently, it's gross to sleep on the same pillow for over a decade (maybe two). I've tried several types of pillows over the years but I keep going back to my "old faithful". I even told the folks at BedGear that I'm a pillow snob, but they were still willing to let me try their M1X Pillows, so let's take one for a… nap.
What is it?
The Bedgear M1X is a 20 x 26 inch pillow that comes in four sizes: 0.0, 1.0 2.0 and 3.0. Each pillow is identical, except for their profile or size/thickness. I told the folks at Bedgear that I am a side sleeper 99% of the time, so they sent me their M1X 2.0 and 3.0 sizes.
Design and features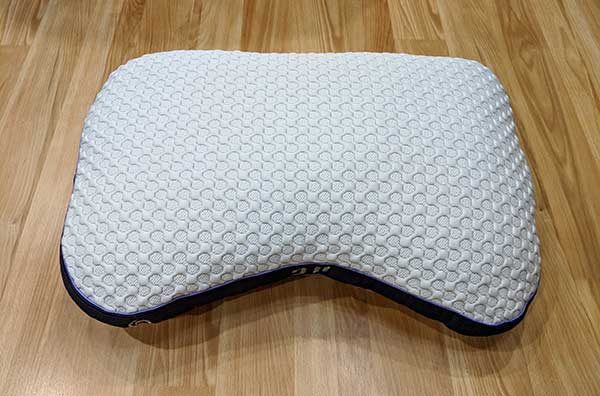 The M1X pillow comes packaged in a zippered bag and when I removed it, I immediately realized this was not going to be another $30 Kohl's special. The Bedgear M1X pillow looks and feels superior to any pillow I've ever tried.
First of all, it has a curved area for your shoulder which is perfect for side sleepers like me.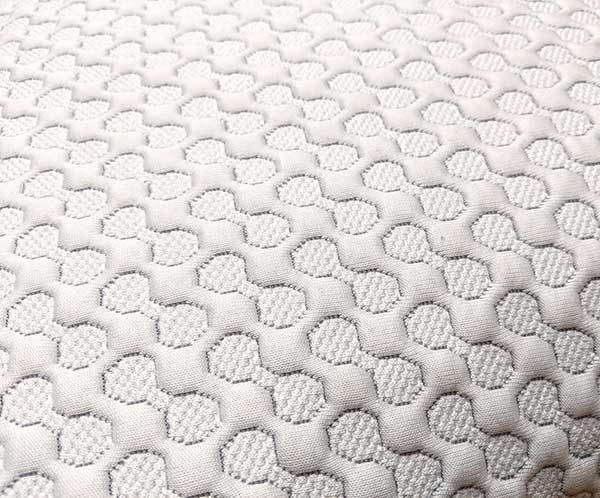 The covering of the pillow features Dri-Tec and Air-X technology with a 3D mesh cover that is made of 98% polyester and 2% spandex and is supposed to help prevent allergens and dander from entering the pillow core. Speaking of the core, the M1X has a soft hypoallergenic shredded latex foam fill that provides great support and won't bottom out. That's pillow speak which means the pillow keeps its shape while you're laying on it and bounces back, unlike some down filled pillows which get flat or lumpy during a sleep session.
The Bedgear is a comfortable pillow and I wanted to love it, but the thickness of the 2.0 and 3.0 pillows was a bit too high for me to comfortably sleep on through the whole night. I think I would be better off with either their 1.0 or even their 0.0 size.
That said, I do like the pillow quite a bit and the Dri-Tec and Air-X tech kept the pillow cool and dry even during the weird in-between weather we were having a few weeks ago when it was hard to regulate temps in the house at night with heat and AC. Even when the bedroom was slightly too warm, I didn't feel sweaty sleeping on the Bedgear pillow.
There is one thing that's important to mention about the Bedgear M1X pillow. It's not machine washable. It's only spot washable and with a price tag of $119, I think it should be fully washable for people who have problems with allergies.
What I like
Comfortable
Doesn't get lumpy or flat
Stays cool
Comes in 4 sizes to match your sleep style and body size
What needs to be improved
Final thoughts
I just returned from a vacation in California where we stayed in 4 different locations, which meant 4 different beds with 4 different pillows. The first night we stayed at a Holiday Inn Express near the Indianapolis airport. It was a very nice hotel that was so new that you could actually smell the newness. The bed was comfortable, but their pillows were like sleeping on a boulder. I don't think I slept at all that night because like I mentioned in the opening paragraph of this review, I'm a pillow snob and am very picky about the cushion I put under my head at night. The other 3 places where we stayed in California had better pillows, but I would have loved to have had one of the BedGear M1X pillows with me on the trip. Even though the 2.0 and 3.0 sizes are too thick for me, I have little doubt that their thinner versions would make me want to burn my antique pillow once and for all.
Price: $119.00
Where to buy: Bedgear
Source: The sample for this review was provided by Bedgear.