We use affiliate links. If you buy something through the links on this page, we may earn a commission at no cost to you. Learn more.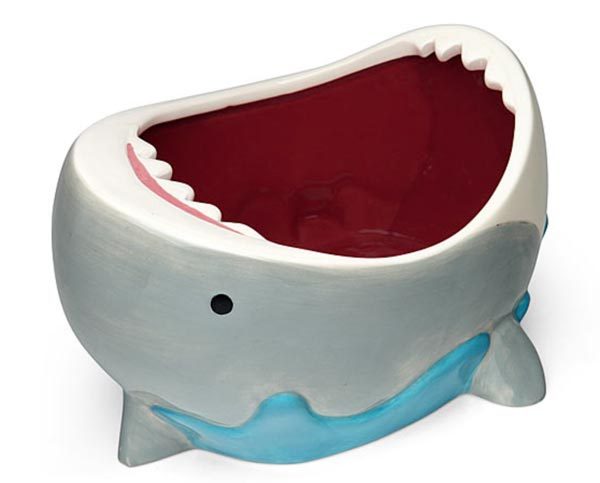 Is Shark Week like the World Series for you?  Do you settle in with some snacks to watch the programming, or do you even have Shark Week viewing parties?  If so, you need some gear to set the mood.  ThinkGeek has three products that will outfit you perfectly for your favorite summertime viewing.
First off, you'll need snacks.  The ceramic Shark Attack Bowl (top image) holds 20 ounces of Gold Fish crackers, Gummies, peanuts, or some (blood red) salsa.  It's on sale right now for $6.99 (46% off).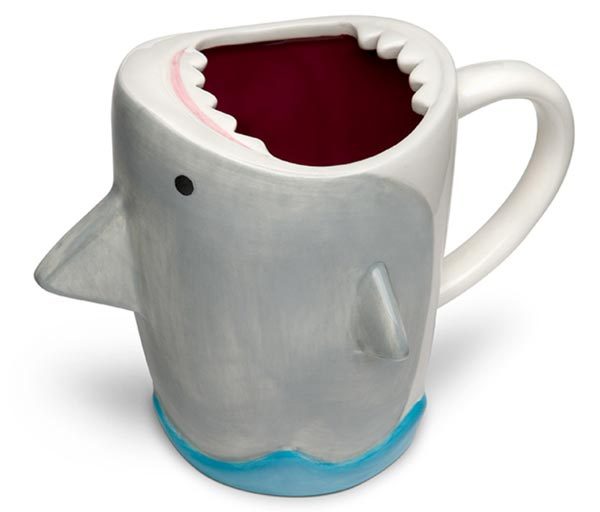 And you'll need a beverage, of course.  The ceramic Shark Attack Mug holds 12 fluid ounces of your favorite potable – potent or not.  The mug is dishwasher and microwave safe.  It's $12.99 and a ThinkGeek exclusive.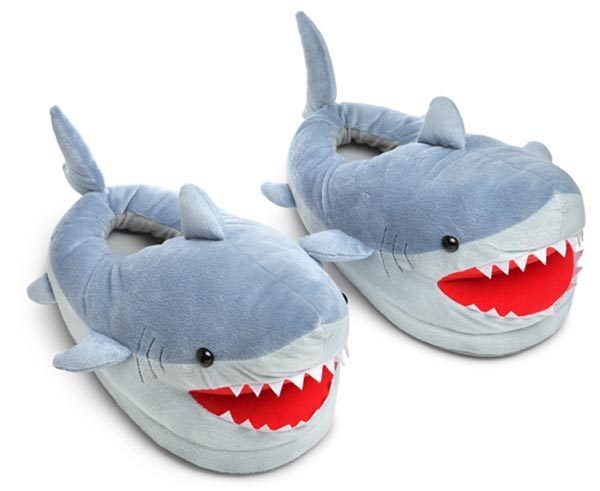 And of course, you want to be comfy, so you'll need these Shark Plush Slippers to keep your feet warm.  The slippers are made with polyester fibers and polyurethane foam.  The elasticized opening keeps them on your feet, and the bottom fabric is coated with no-slip dots to keep you on your feet.  ThinkGeek says these are "one size that fits lots of adult humans".  The slippers are $24.99 and available exclusively at ThinkGeek.
For under $50, you could outfit the shark- or Shark Week-loving Dad for Father's Day.