We use affiliate links. If you buy something through the links on this page, we may earn a commission at no cost to you. Learn more.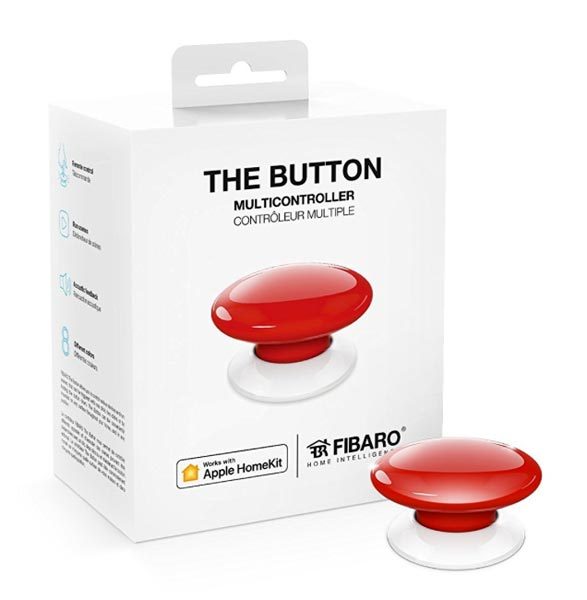 The problem with having your home automated is you'll need to have your smartphone or tablet in hand to turn on the lights or control a device using an app.  With The Button from FIBARO, you'll be able to control smart home functions without opening an app.  The Button connects via Bluetooth to the smart device, so there's no need for a bridge or gateway, and can control any HomeKit-compatible or Z-Wave-compatible device in your home.
Each HomeKit button can be programmed with up to three functions by using a single tap, a double tap, or a tap-and-hold, while the Z-Wave version can be programmed with six functions (1, 2, 3, 4, or 5 taps, or tap-and-hold).    The buttons can sit on a tabletop or can be adhered to a vertical surface.  The Button is powered by a battery, which is included with purchase.
The HomeKit Button is available in black, white, or red for $59.99 each.  The Z-Wave Button is $49.99, and is available in black, white, red, brown, green, blue, yellow, or orange for $49.99 each.  They can be purchased at Amazon.