We use affiliate links. If you buy something through the links on this page, we may earn a commission at no cost to you. Learn more.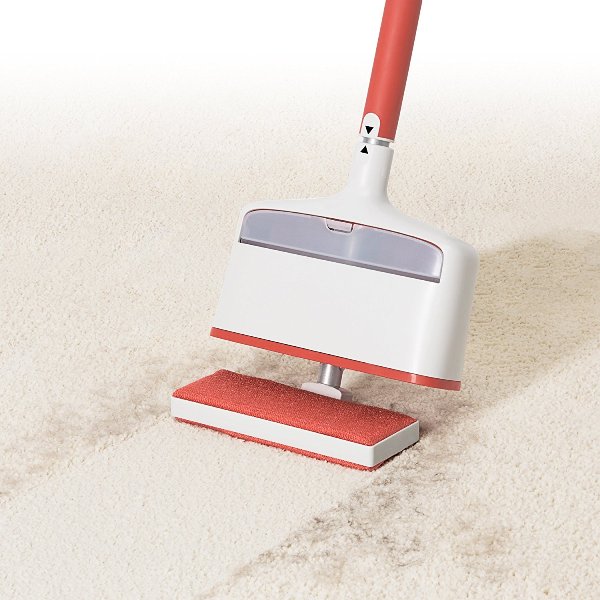 Pets shed a lot. Enough to make you think you could make a completely new Fido with all that fur, right? And cleaning up all that fur is the pits. It's worse if your home has a lot of carpeting because that means you have to pull out the vacuum. If you dread this torturous task, you may want to try the Oxo Good Grips Furlifter Carpet Rake.
The Furlifter Carpet Rake is a double-sided microfiber brush that you pull across your carpet to pick up pet hair. To clean it, you pull the brush into its bin then push it out. No refills required! It stores in an upright position when retracted into its bin. Reviewers on Amazon have said that it works really well, but needs to be cleaned often, has a short handle, and you have to scoop the fur out of the bin instead of being able to just dump it out. The Oxo Good Grips Furlifter Carpet Rake is available through Amazon for $32.59.