We use affiliate links. If you buy something through the links on this page, we may earn a commission at no cost to you. Learn more.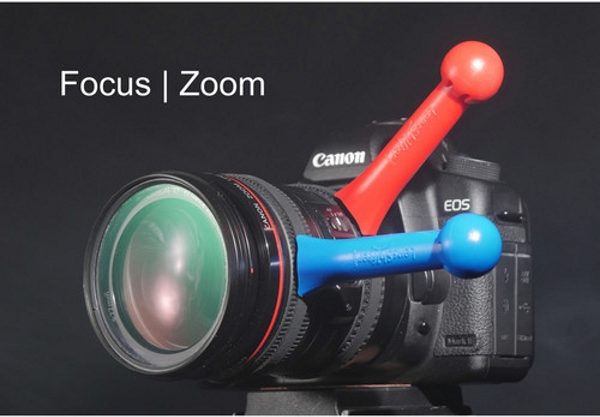 A couple of nights ago, I was shooting some macro photography and since I shoot in manual mode, I was operating both the zoom and focus rings manually. This has always been a bit clumsy for me to do, but for some reason it really bothered me that night.
Determined to find a solution, I embarked on my usual internet search, and I came across the FocusShifter LensShifter Red & Blue Kit. The kit consists of two simple looking plastic handles one red and one blue, with toothed neoprene belts for placing them around the lens rings, and a built-in mechanism to adjust the belts to fit any lens rings with an outer diameter from 56mm to 98mm. It also has a balancing counterweight on the opposite side of the handle to compensate for any looseness in the lens rings. This shifter allows you to easily adjust your focus or zoom in smooth and desired increments, and you can do so without the clumsiness of reaching around the front of the camera to grab the lens. It also works well for video scenes when you want to move a scene in or out of focus, or change the distance for a specific effect. In addition to the kit, the LensShifter is available as a single item for use with just one ring of your choice.
If you would like to purchase the FocusShifter LensShifter Red & Blue Kit, you can pick one up at Amazon or B&H Photo Video for around $45.