We use affiliate links. If you buy something through the links on this page, we may earn a commission at no cost to you. Learn more.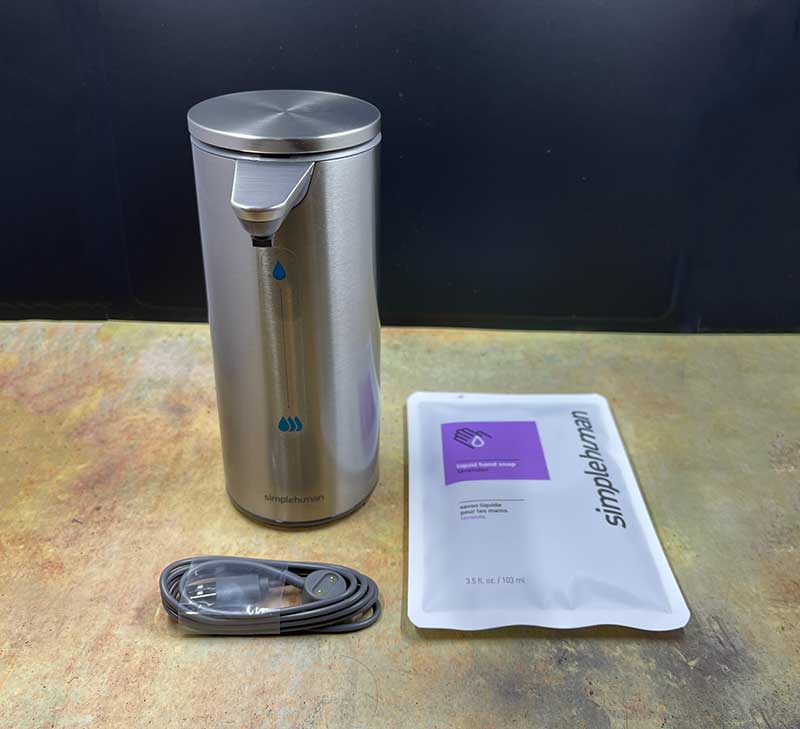 REVIEW – Germs and bacteria are everywhere. They are even on one thing that can kill them – a soap dispenser. We find hands-free soap dispensers in many public restrooms, but I've only recently had one in my home. It's the Simplehuman rechargeable liquid soap dispenser. Let's check it out.
What is it?
The Simplehuman rechargeable liquid soap dispenser is a hands-free soap dispenser from the same company that brought us the hands-free voice-controlled trashcan that I reviewed over a year ago.
What's in the box?
Simplehuman rechargeable liquid soap dispenser
Magnetic USB charging cable
Soap pouch
Design and features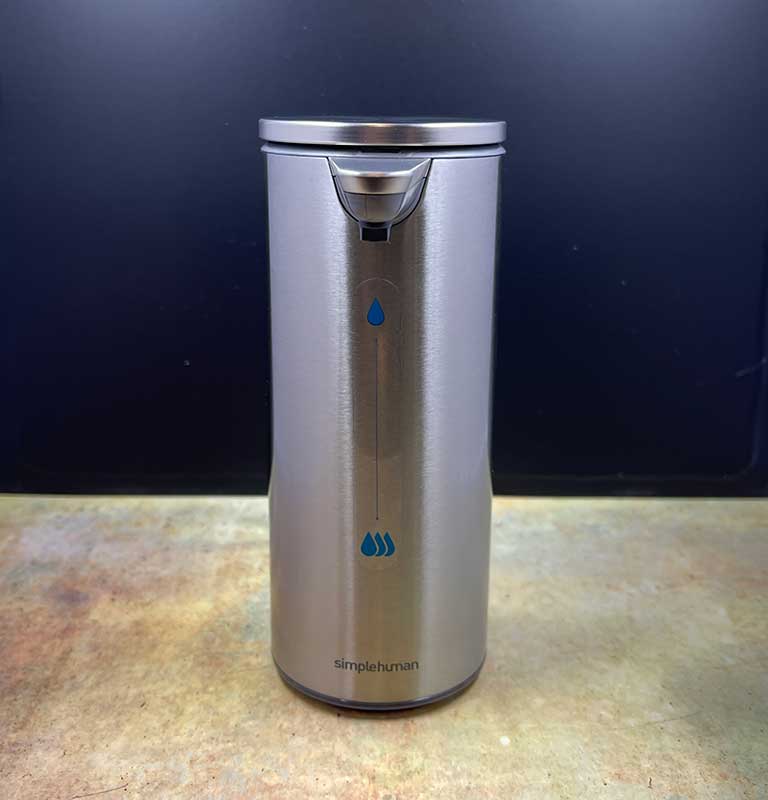 The cylinder shaped Simplehuman rechargeable liquid soap dispenser is available in 5 finishes including brushed, polished, rose gold, white, and brass.
The dispenser stands 6.8 inches tall with a 2.8 inch wide base.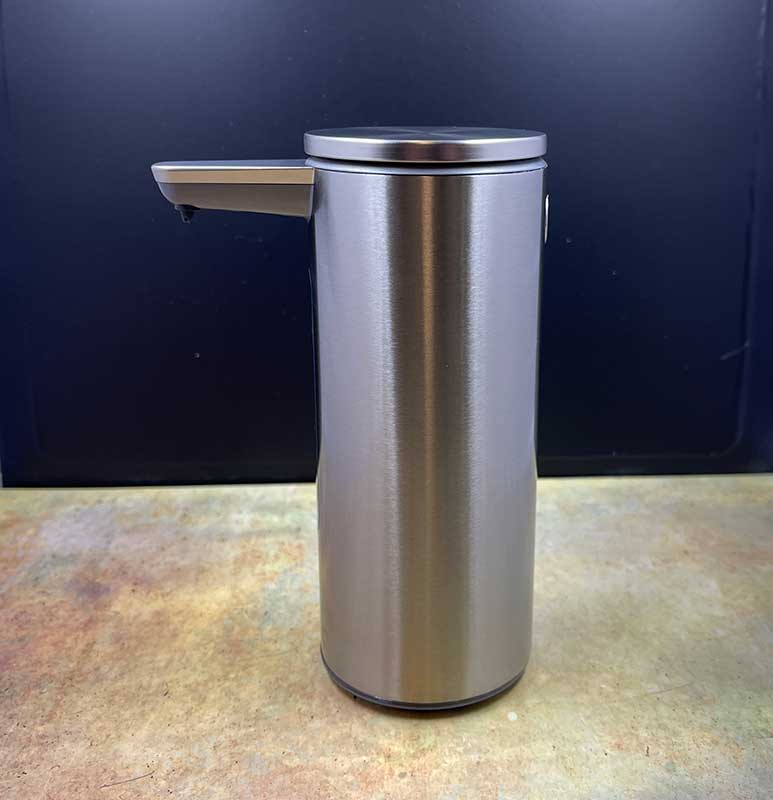 Protruding from the top is a soap dispensing spigot.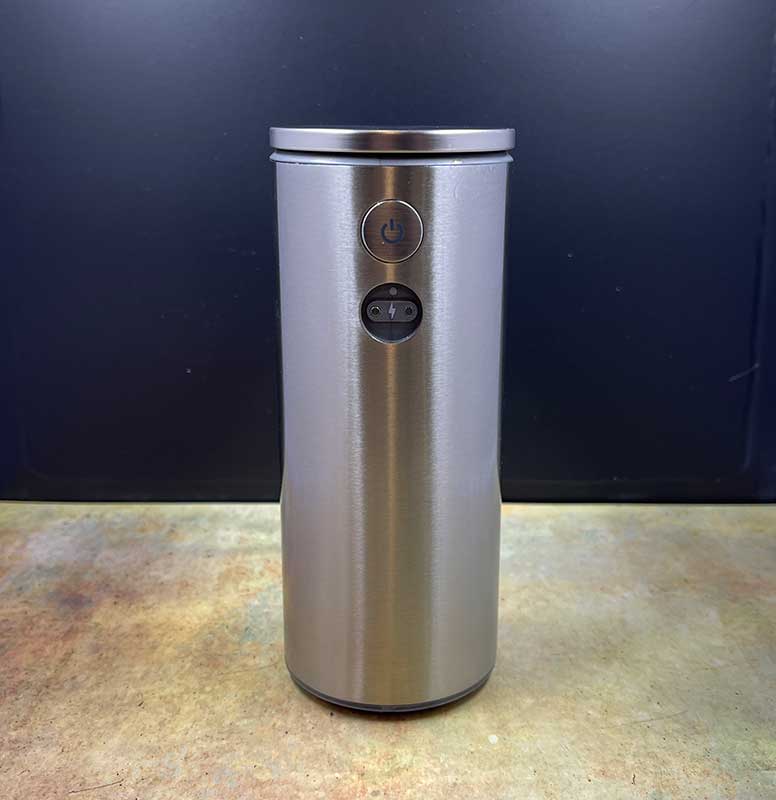 On the back is a power button and the charging port.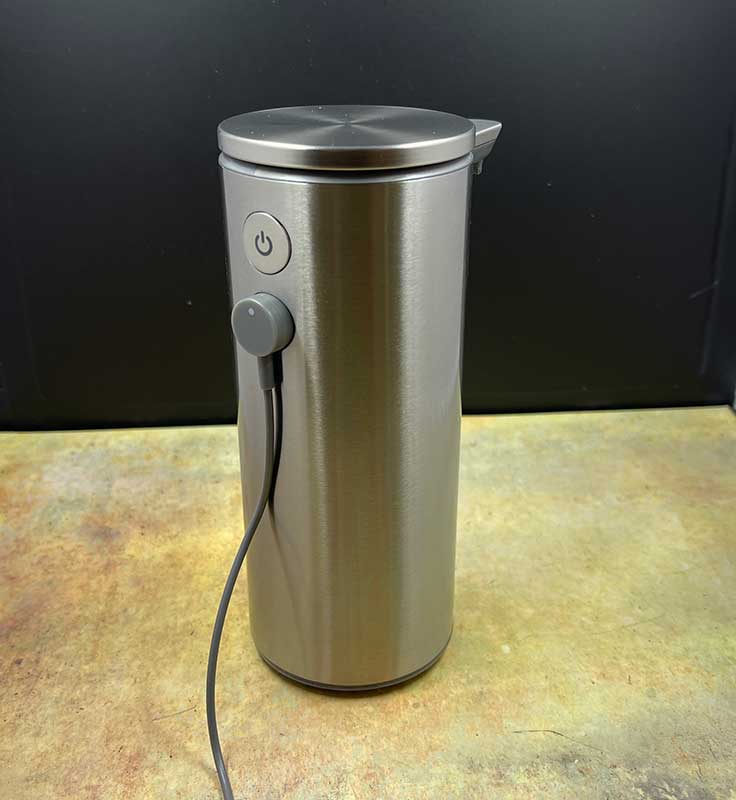 The SimpleHuman soap dispenser has a built-in battery that charges using the included magnetic USB charging cable. A full charge will keep the soap dispenser powered for up to 3 months.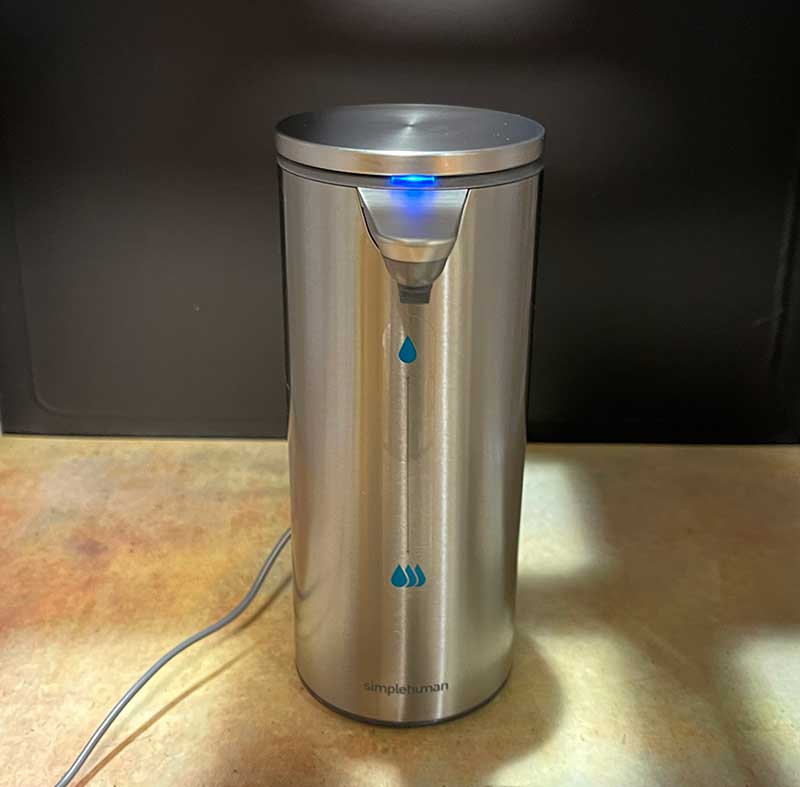 While the battery is charging, a blue LED on the front of the dispenser will glow.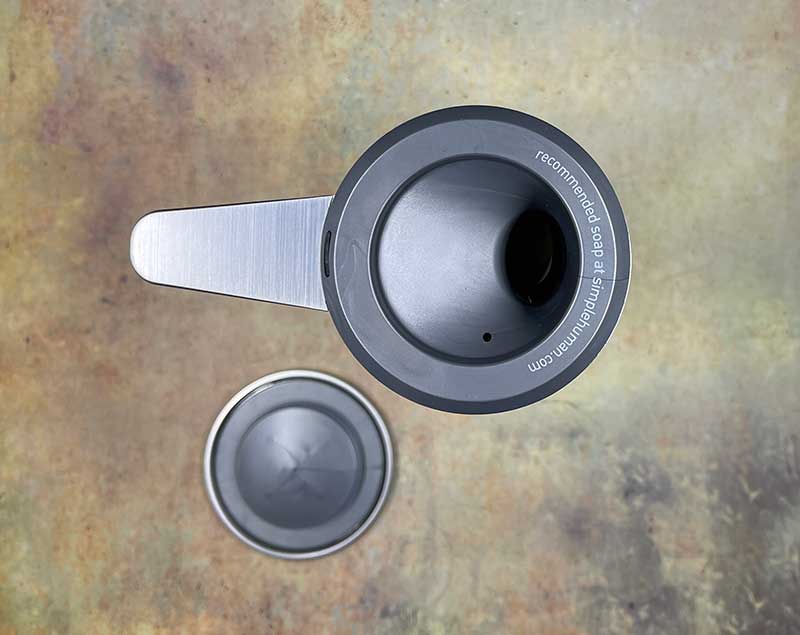 To begin using the SimpleHuman soap dispenser, you'll need to charge it first and then fill it with liquid soap or hand sanitizer. The dispenser has a capacity of 9 ounces and one pouch of liquid soap is included with the purchase.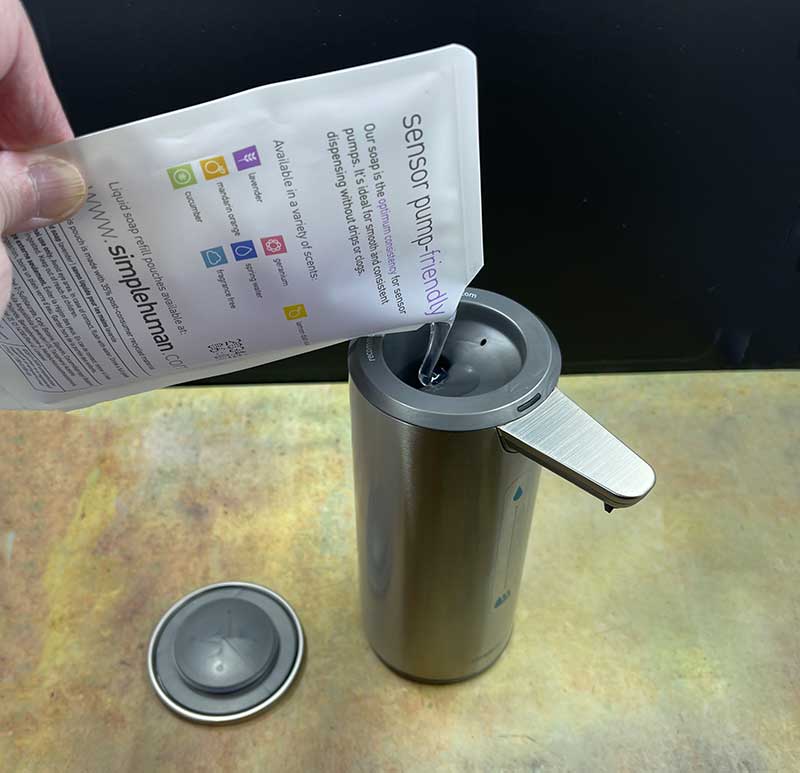 The top of the soap dispenser is easily removed, revealing a large funnel-shaped opening that makes it really simple to fill the dispenser without any messy drips or spills.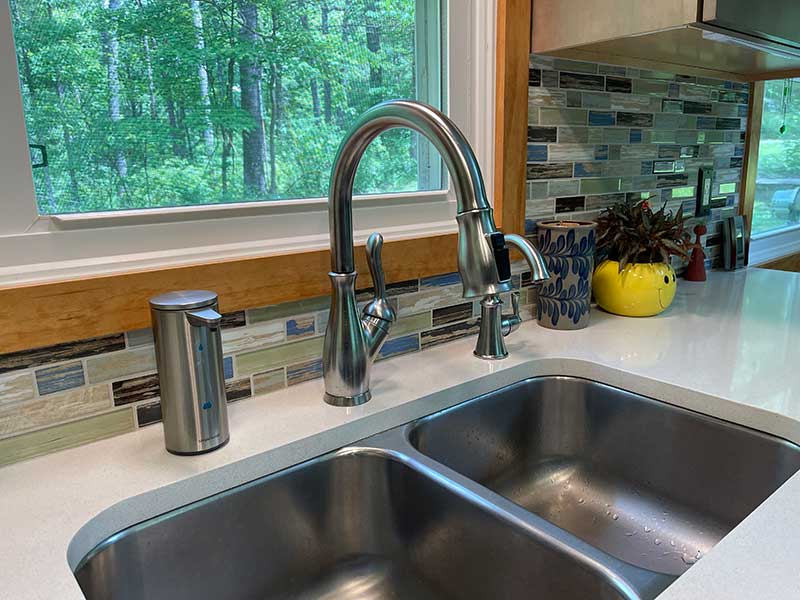 I like the look of the soap dispenser and the fact that it's battery-powered. But how well does it work? Check out the quick video below.
See it in action
If you watch the video closely, you'll see that if you hold your hand high – up close to the spout, that you receive less soap than if you put your hand lower. This is by design so that you can customize how much soap you want per squirt 🙂
I wanted to mention that the free pouch of soap that is included with the purchase has a strong fragrance. It's not bad, but if you're sensitive to fragrances, you might not like it. Jeanne thinks it smells like an aftershave lotion. It doesn't bother me.
I'll update the review to talk about how well the dispenser performs with other soaps after we use up all the current soap and I refill it with generic liquid soap.
What I like
Attractive design
Rechargeable / long battery life
Easy to fill
What I'd change
Final thoughts
The Simplehuman rechargeable liquid soap dispenser is not something I can't live without, but now that I've been using one for the past few weeks, I'm spoiled and now I don't want to live without one. Simplehuman's products are just that – simple. But they also look nice and work well. I'm a fan.
Price: $60.00
Where to buy: Amazon
Source: The sample for this review was provided by Simplehuman.