We use affiliate links. If you buy something through the links on this page, we may earn a commission at no cost to you. Learn more.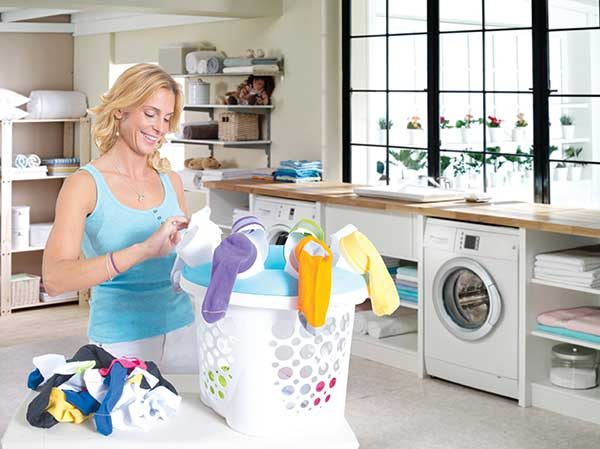 One household chore that I detest is matching and folding socks. I guess it's because, for only two people, we have enough socks between us to cover the feet everyone in a small country. We also tend to do shipping container sized loads of wash so the task of folding them seems to take forever. That's why the SockSync caught my eye. It's an easy and what looks like a shockingly fun way to match and fold a clean load of socks.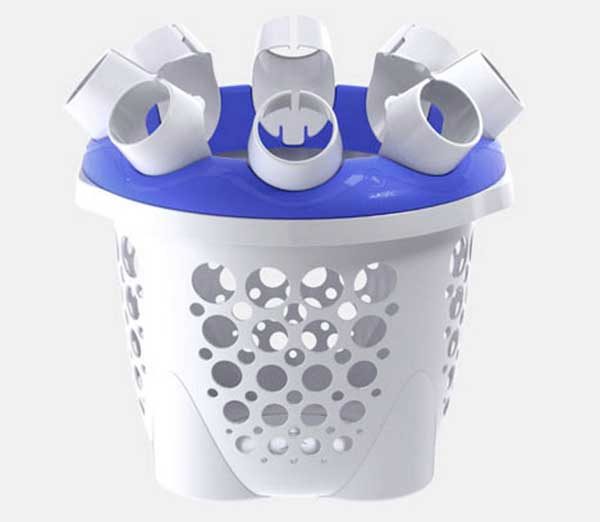 The SockSync looks like a laundry basket with a specially designed spinner on top. The spinner has tubes that you place a sock over and then when you find the matching sock, you place it over the end and shove it through to create a perfectly "folded" pair of socks. Genius! Can't picture what I'm talking about? Check out the video below.
Cool right? I can't wait to try the SockSync. So look for my review soon. If you can't wait, head over to socksync.com or Amazon and order one for $59.99. Yes, it's a little expensive, but if it can tame the dreaded sock monster, it just might be priceless.