We use affiliate links. If you buy something through the links on this page, we may earn a commission at no cost to you. Learn more.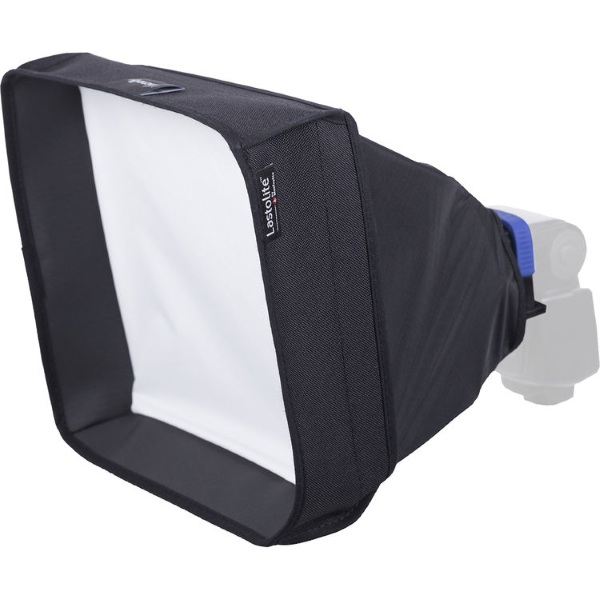 In my world of portrait photography and what I call "object" photography, I frequently utilize my Canon Speedlite flash head along with a softbox to get that beautiful, wide, soft light I need to flood and enhance my subject. That kind of lighting also creates interest and enhances the detail.
Thus far, the problem that I have encountered with all of the softboxes that I own is the badly designed method that they all use to be attached to my flash. They attach via Velcro in some sort of way, and over time during a shoot, they either become detached on one side or in some cases, they fall off completely.
As I continued my search for a better designed softbox, I came across the Lastolite Joe McNally Ezybox Speed-Lite 2 Plus. This 8.7" x 8.7" softbox mounts to the flash with "a secure twist-lock silicone strap". It has two built-in magnets for mounting accessories as needed, and it can also be used off-camera. By design, it is capable of producing a very soft light with the use of both interior and exterior diffusers. It folds flat for easy packing, and it even comes with its own carrying bag.
If you are like me and you have been looking for a softbox like this, you can pick one up at B&H Photo Video for $78.88.