We use affiliate links. If you buy something through the links on this page, we may earn a commission at no cost to you. Learn more.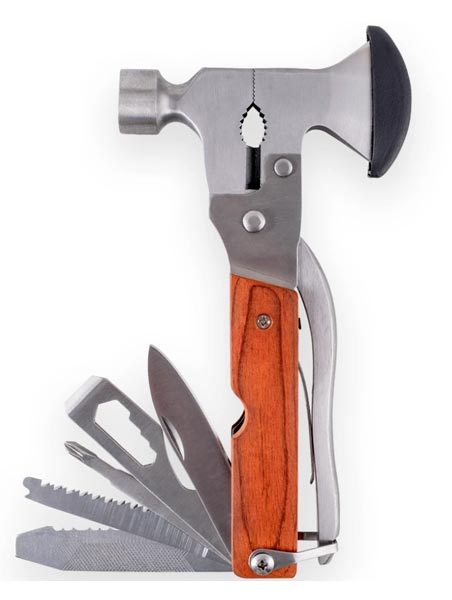 You won't be building a house or blazing a wilderness trail using just this multi-tool, but it could be a handy addition to your home or car toolbox or your hiking or camping kit.  This Wit Bird multitool with an axe is perfect for small jobs where you need a few tools but you don't need a full mechanics toolbox.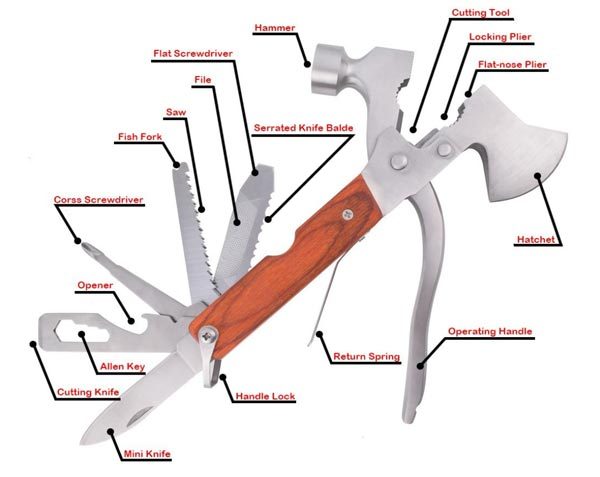 The tool measures 6.88″ x 3.54″ x 1.18″ and weighs 14.5 ounces.  It's made of ferritic stainless steel metal with a wood inlay handle.  It includes the following tools:
Hammer
Axe / hatchet
Knife
Phillips screwdriver
Flat screwdriver
Fish fork
Saw
Allen wrench
Bottle opener
File
Locking plier
Flat nose pliers
Scale knife
Rasp
Wire cutter
Can opener
Wrench
At $12.88 each, you could get a couple of these Wit Bird multitool axes to throw in your car and your outdoor kits.  Get them at Amazon.