We use affiliate links. If you buy something through the links on this page, we may earn a commission at no cost to you. Learn more.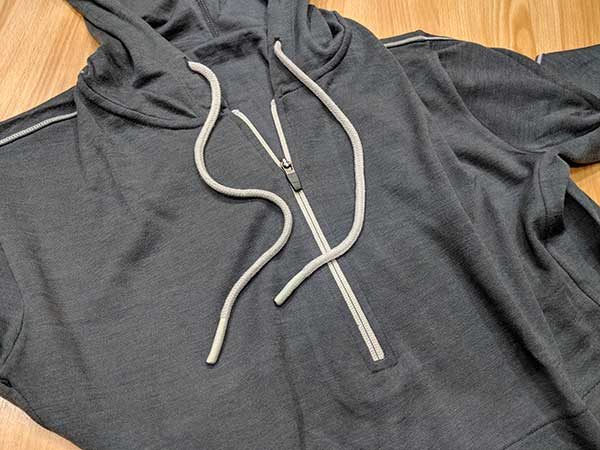 Portland, Oregon based Showers Pass is a small company who make active apparel for people who like to hike, bike and enjoy the outdoors in clothing that will keep them dry and warm without a lot of bulk. They asked if I would like to take a look at their Trailhead Bamboo-Merino Hoodie which I've been enjoying for a couple weeks. Let's take a look.
What is it?
The Trailhead Bamboo-Merino Hoodie from Showers Pass is a lightweight long sleeved base layer top that is made of 50/50 bamboo and Merino wool and is available in both men and women's sizes and styles.
Design and features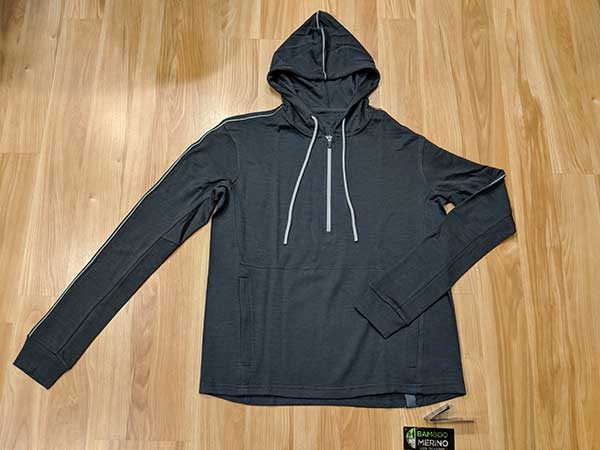 When Showers Pass first asked me to choose a color and size, I asked for the small men's Trailhead hoodie because I liked the quarter zip on the front vs. the women's version that didn't have a zipper. Mainly, I just didn't want to mess up my hair putting on and taking off the shirt 😉
They obliged and sent the men's version of the hoodie in small, which swallowed me up because it was too large. But it did give me a chance to photograph it before I returned it to swap with a women's small version of the hoodie.
The men's version has a zip front, a drawstring hood, a thin stripe on the sleeves and hood, and zip kangaroo pockets.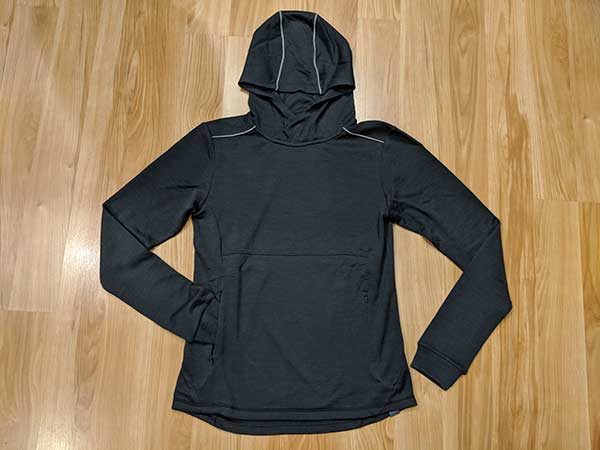 The women's version shown above is similar but has two stripes on the hood, stripes on the shoulder, and zippered kangaroo pockets on the front.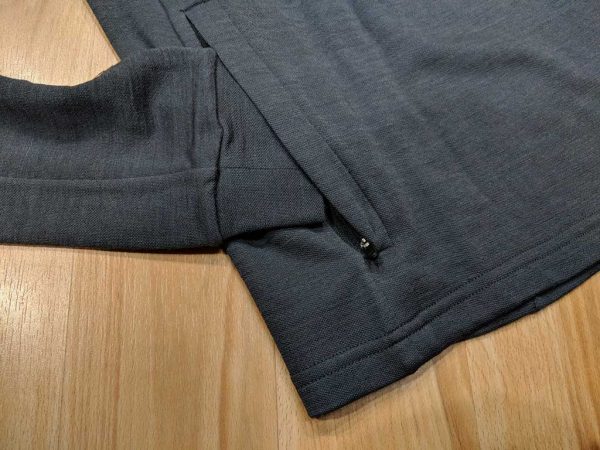 A kangaroo pocket is a pocket is one large pocket across the front of the shirt. If you put both hands in the pockets, you can touch your hands together.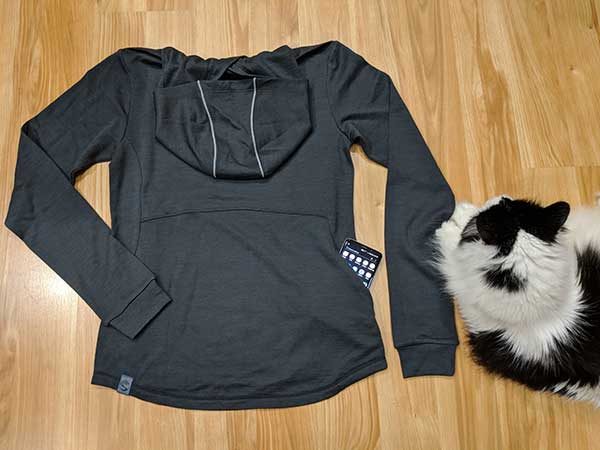 There's also a pocket on the back right hip that I didn't even know was there until I was checking product details about the hoodie on the Showers Pass site. This pocket is large enough for a small wallet or your smartphone.
The sleeves of the Trailhead hoodie have cuffs, but the waistband of the hoodie does not, which is fine by me because I don't like waistbands on my shirts.
The tail of the shirt is slightly longer than the front edge which keeps air from blowing up your back if you have to bend over.
I have some Merino wool socks, but I've never had a shirt or other garment made of this material and have never had any type of clothing made of bamboo. So I was pretty curious about how it would feel. I thought it might be scratchy like other wool clothing I've worn in the past, but I was completely wrong about that. The 50/50 combination of Merino wool and bamboo is soft and silky with a wonderful cool to the touch feel to it.
This material will keep you warm and is moisture wicking. Merino wool is known for breathability and odor control. I've been wearing the hoodie off and on for a couple weeks and it smells that same as it did when I unboxed it.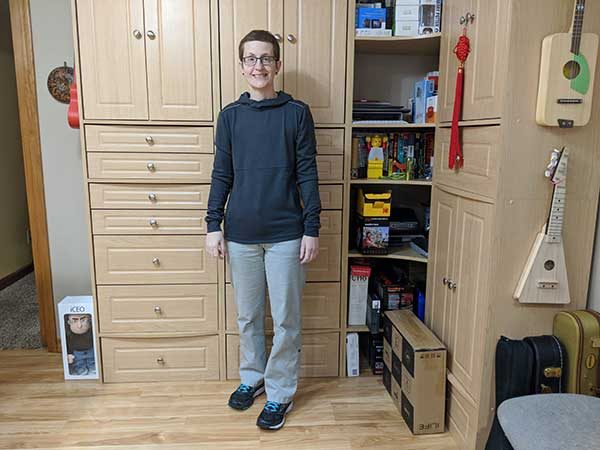 Here I am wearing the women's Trailhead hoodie in small. I'm 5'6″ and weigh 130lbs. The hoodie fits me perfectly. It's not too tight or too baggie and it's so comfortable that I'd like to sleep in it.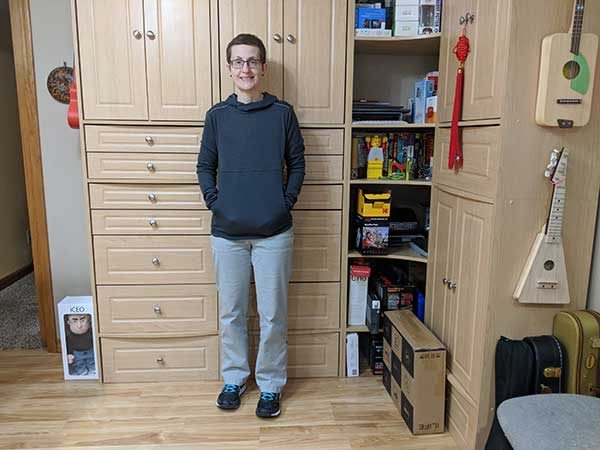 I doubt I'd ever use the kangaroo pockets, but the thin zippers zip up the pockets to hide them from view.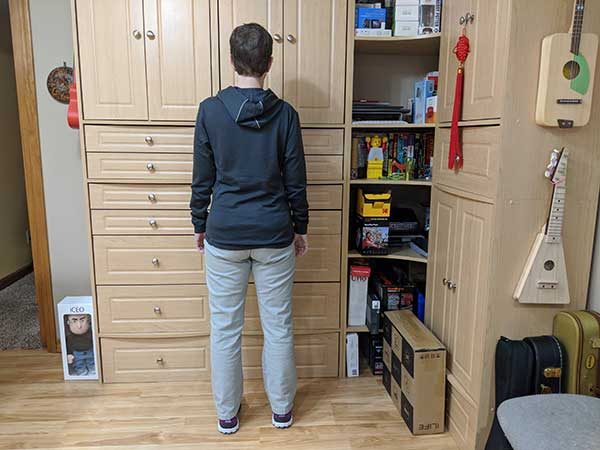 I'm not really a hood on my shirt kinda girl, but the hood on the Trailhead hoodie is not bulky and doesn't get in the way. It will even fit under a bike helmet and the shirt/hoodie provides UPF 50+ protection from the sun while you're wearing it.
What I like
Very comfortable
Natural fibers are moisture wicking and odor repellant
Large kangaroo pocket and small hidden pocket on the back
What needs to be improved
Final thoughts
Before doing this review, I hadn't heard of Showers Pass or their Merino wool and Bamboo apparel. Now that I have tested and worn their Trailhead Hoodie, I'm a fan of this material combination and their products. The hoodie is well made and comfortable to wear. If the price doesn't frighten you away, it's definitely one of those "you get what you pay for" type of products. At least that's how I see it now. I'll have to see how it holds up as time passes.
Price: $129.00
Where to buy: Showers Pass
Source: The sample for this review was provided by Showers Pass.