We use affiliate links. If you buy something through the links on this page, we may earn a commission at no cost to you. Learn more.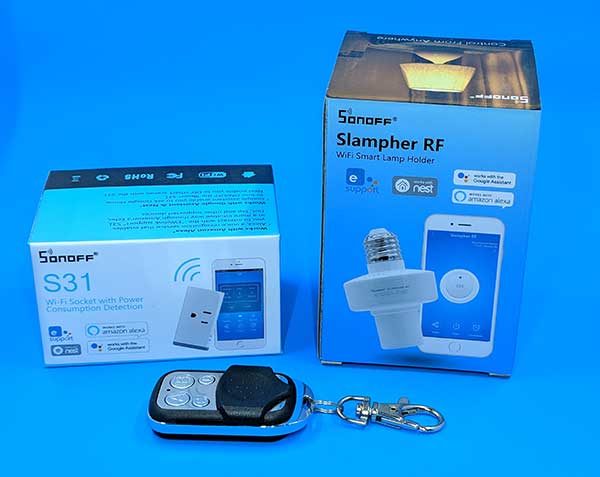 Turning your home into a smart home is a whole lot easier if you add the home automation tech during the building phase instead of waiting years later to retrofit tech into an existing home. Although that's great advice, it won't help you if you want to get into the home automation game with an older home like mine. My home was built in the 1970's and the smartest thing about it when I bought it was… ok there was nothing smart about my home when I bought it, but I've slowly been adding smart home gadgets over the years to raise its IQ.
Today I want to show you the Sonoff S31 WiFi Socket with Power Consumption Detection and the Slampher RF adapter. These devices provide an easy way to turn almost any plug-in device into a smart device and a light bulb adapter that turns dumb bulbs into smart ones that you can control with your smartphone. Let's take a look.
What is it?
The Sonoff S31 is a WiFi enabled smart switch that you can control with your smartphone, Alexa enabled speakers, Google Home, and Google Assistant.
The Slampher RF adapter is a WiFi enabled adapter that will turn a regular light bulb into a smart light bulb that can be controlled by your phone, Alexa, Google Home, and Google Assistant.
What's in the box?
Each of these adapters is sold separately and do not come with any special parts or accessories. The small keychain remote is also sold separately.
Design and features
Sonoff S31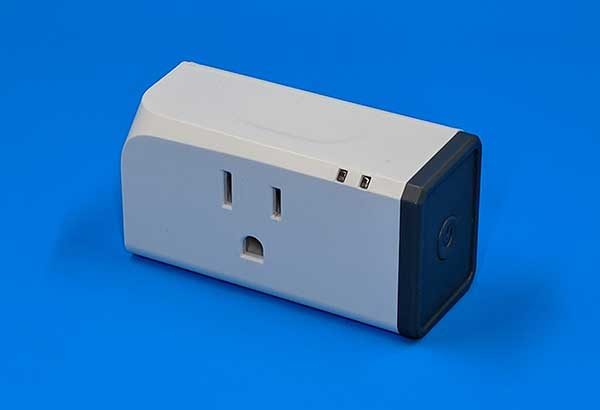 The S31 is compact size 1 gang US standard wifi smart plug with energy monitoring that turns a "dumb" device into a "smart" device that can be controlled via WiFi with an iOS or Android device or voice assistant from Amazon and Google.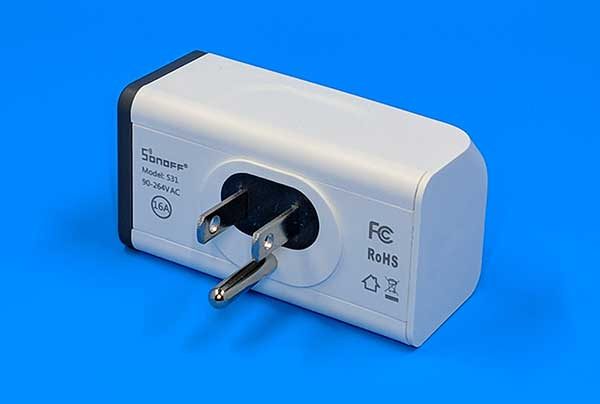 The adapter is made of white and black plastic with two status LEDs on the front.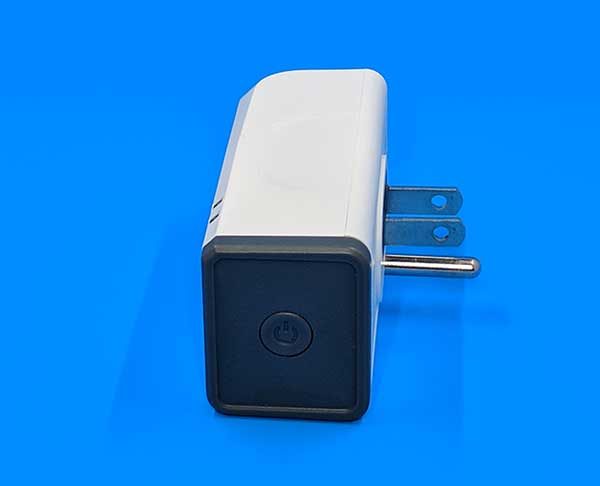 On one side is a power button that you can use to manually toggle power to the outlet.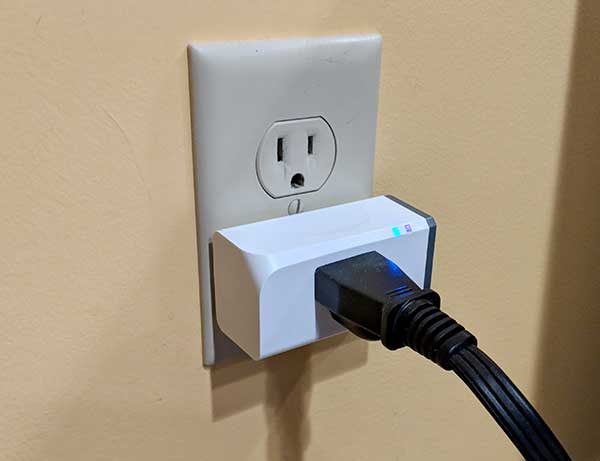 The Sonoff S31 WiFi Socket has a horizontal layout that keeps it from blocking the other outlet on a standard wall outlet.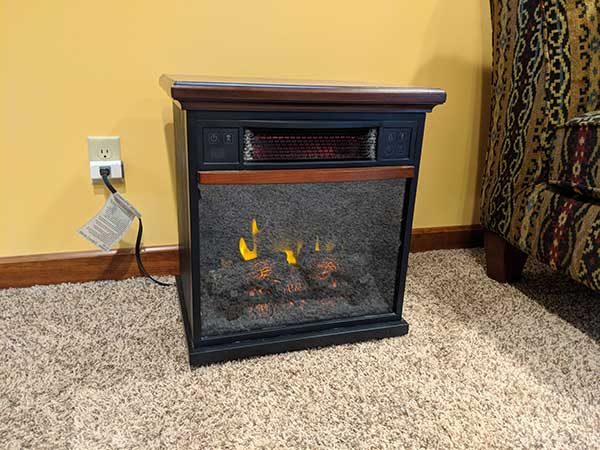 I used the S31 adapter with an IR heater in my basement. With the S31's socket powered on, the heater performed normally, but with the eWeLink app, I could control it in real time or with timers and schedules.  The app also provides info on usage and power consumption. More on the app in a sec.
Sonoff Slampher RF
In addition to smart WiFi enabled socket adapters, Sonoff also sells adapters that will turn a regular light bulb into a smart light bulb that can be controlled by your mobile device. These adapters are bulky and might not fit in certain lamps because they add extra height to the bulb.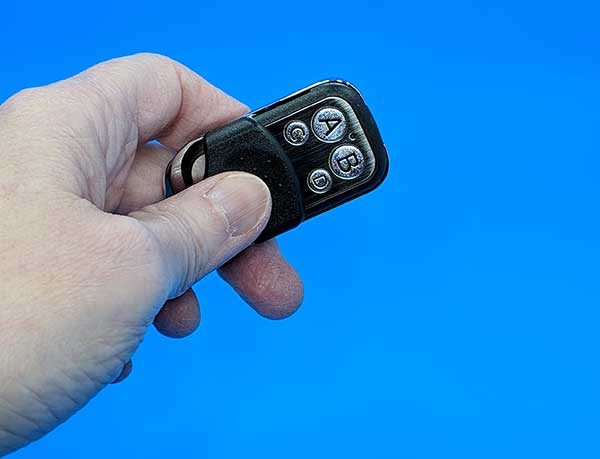 Sonoff even sells a wireless controller that can be used to toggle power to their N and W series RF switches and adapters like the Slampher RF. However, I was never able to get it to work because it didn't come with any instructions and everything I tried (instructions with the Slampher RF light bulb adapter) did not work. The product page for the remote has quite a few comments from customers who also are unable to get it to work.
Let's make our home smarter!
Setting up and configuring the Sonoff WiFi Socket and Slampher RF light bulb adapter is quick and easy using the eWeLink app for Android and iOS.
The app walks you through adding a new device and once added, it shows up on the main screen like you see above on the left. Power to the Slampher RF adapter can be toggled by tapping it on this screen. Controlling the S31 socket requires that you go into the detail view for that device and then tap the power toggle.
The detail view of the S31 shows a real-time reading of how much current and voltage it's drawing if it's powered on.
The app allows you to set a timer to record power consumption during a specific time frame. It also tracks historical usage whenever the switch is in use and keeps a log of the last 100 days with the ability to export it as a CSV file.
You can also customize the data by plugging in your electric company's rates. Every power company is different and my company (Duke Energy) uses three different rates:
First 300 kWh $0.092945 per kWh
Next 700kWh $0.054178 per kWh
Over 1000 kWh $0.044464 per kWh
The eWeLink app can be used to schedule times when the switch will be powered on/off and info for overload protection.
One way you could use the schedule feature is for charging your phone during the night. Instead of having it trickle charging all night which can cause your battery to age prematurely, you can set the S31 to turn off after 3 hours.
If controlling your smart switches by your phone is too much trouble, you can also control them with your voice assistant. I set up the Sonoff switches with Alexa and it worked great. I could say "Alexa, turn off the heater" and bada boom bada bing, the switch would turn off.
What I like
Easy to use and install
Can track power consumption and cost
What needs to be improved
Slampher RF adapter didn't want to work with CFL and LED light bulbs
Couldn't get the wireless remote to work with the Slampher RF adapter
Slampher adapter is bulky and adds height to the bulb.
Final thoughts
Sonoff makes easy to use products that can help you turn your non-smart home into a better smarter version without a lot of hassle and expense. I liked the S31 WiFi socket quite a bit but wasn't impressed with the Slampher RF adapter. I'd rather just buy an inexpensive WiFi enabled smart bulb.
Price:$18.90 for the S31 socket, $13.90 for the Slampher RF + RF remote
Where to buy: Amazon
Source: The sample for this review was provided by ITEAD.