We use affiliate links. If you buy something through the links on this page, we may earn a commission at no cost to you. Learn more.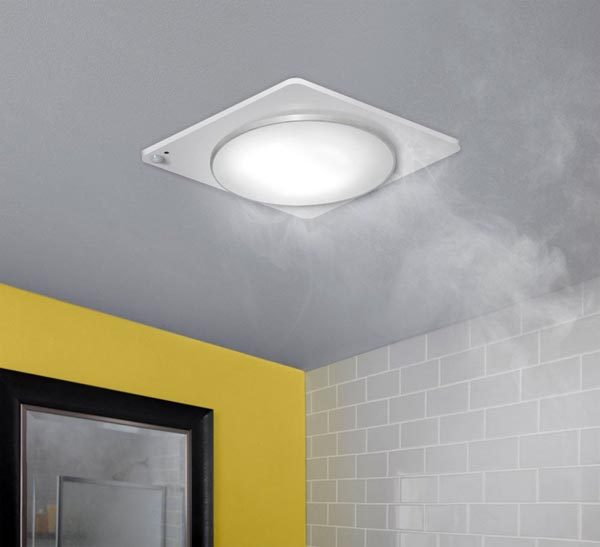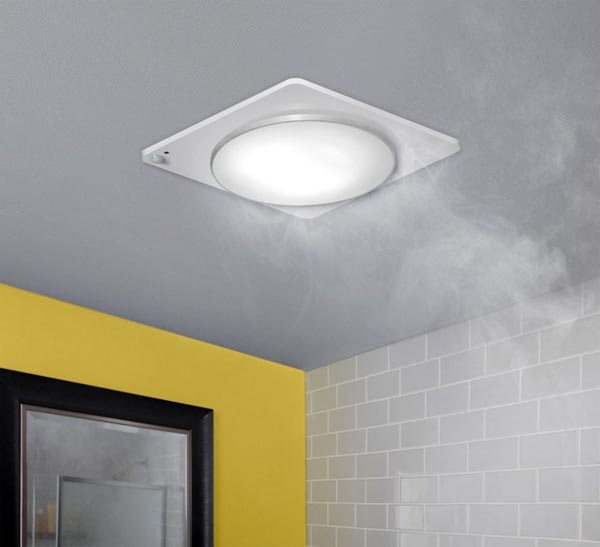 With the ISO ceiling exhaust fan and light, your bathroom exhaust fan will be as smart as everything else.  The ISO is a humidity-activated fan that turns on when it senses moisture in the air and turns itself off when the humidity level has dropped.  No more coming home and finding that you forgot to flip the fan off after your shower, and it's been running all day.
ISO has a a two-bulb light fixture (two 40W fluorescents required but not included) for general illumination and a motion-triggered nightlight (7W incandescent, not included).  It comes with a wall switch for both the fan and the light.  The exhaust fan is made of metal, plastic, and glass and measures 12.99″ X 12.99″; total height is 8.84″ deep, and it extends 1.57″ down from the ceiling when installed.  The fan is very quiet at 1-3 sones.
The ISO fan is $129.00 at Quirky.