We use affiliate links. If you buy something through the links on this page, we may earn a commission at no cost to you. Learn more.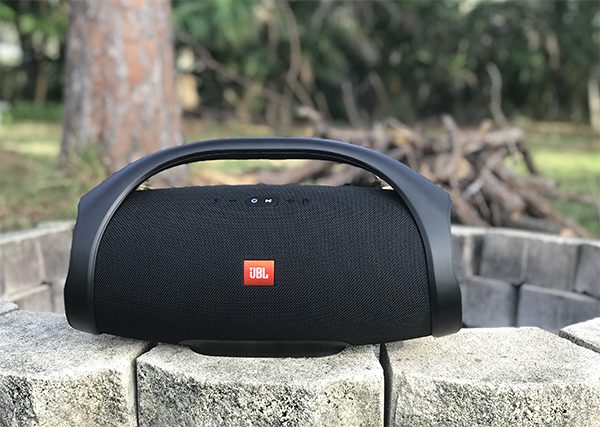 Within the last couple of years, I've gotten to review some big (in size and sound) Bluetooth speakers. These massive new generation boomboxes have replaced the old cassette and CD driven monsters from the 80s with better sound and much better ease of use. Factor in weather resistance and you've got yourself a winning package. JBL is one of the latest speaker makers to go much bigger than they have previously with the simply named JBL Boombox.
For those who thought the JBL Charge 3 or even the Xtreme were powerful, they pale next to the JBL Boombox. At almost three times the weight, think of the Boombox as a JBL Xtreme on steroids.

What is it?
When it comes to portable speaker chops, no one doubts JBL's strengths—their sales numbers prove it. The Boombox is the newest and largest of their portable line of Bluetooth speakers. It's designed to play outdoors just as well as indoors—there's even an Indoor/Outdoor sound mode button. An IPX7 rating makes the Boombox totally waterproof—and it floats, so falling into a lake or pool shouldn't be a problem.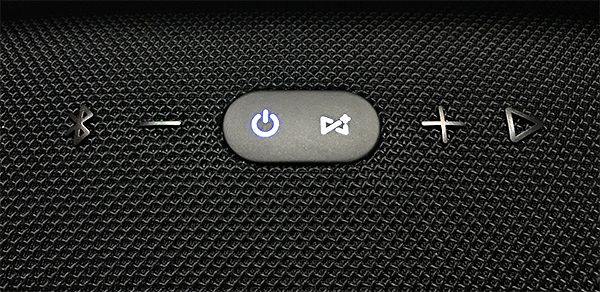 The Boombox has five buttons just below the handle: Bluetooth pairing, Volume down, Power/Connect+, Volume up and Play/Pause/Voice assistant/Speakerphone. More on these functions in the Design and Features section below. The Boombox is wrapped in a tight and durable cloth with a plastic handle which connects to supportive end caps that hold two large passive radiators. There's a large, red square JBL logo plastered on the front. It looks out of place set against the classy cloth panel marring an otherwise beautiful design. There are two color choices available—black (my review) or olive green. It's interesting that the bright colors available on other JBL speakers is not available for the Boombox. Hopefully in the near future, there will be added color choices.

Hardware specs
The JBL Boombox has some impressive audio credentials. There's two 20mm tweeters for mid to high frequencies and two 4 in. woofers for lower mids to deeper bass. The earlier mentioned passive radiators allow the dual woofers to move a lot of air—one of the main reasons that bass on the Boombox sounds so big. It's cool to watch the radiators move to the beat on bass-heavy songs. Try this: Set the Boombox on its side and fill one of the radiators with water. Then turn on the music to watch the water vibration show. Since the Boombox is totally waterproof, it's perfectly safe to do this.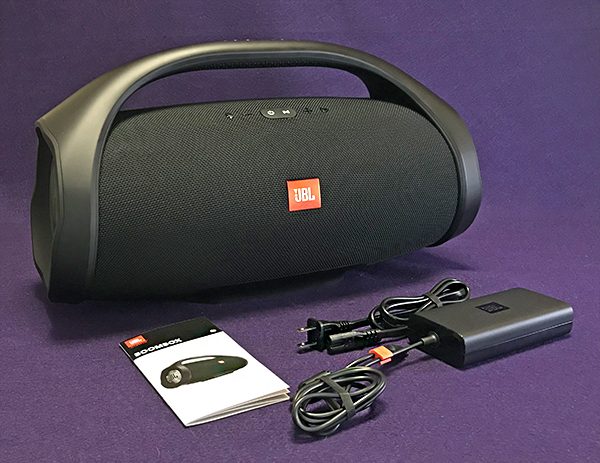 Even though the Boombox is tubular shaped, a large flat rubber-coated base holds the speaker in place. Note that even though the Boombox is round, the speakers are only in the front. There is no 360° sound as on some similar speakers.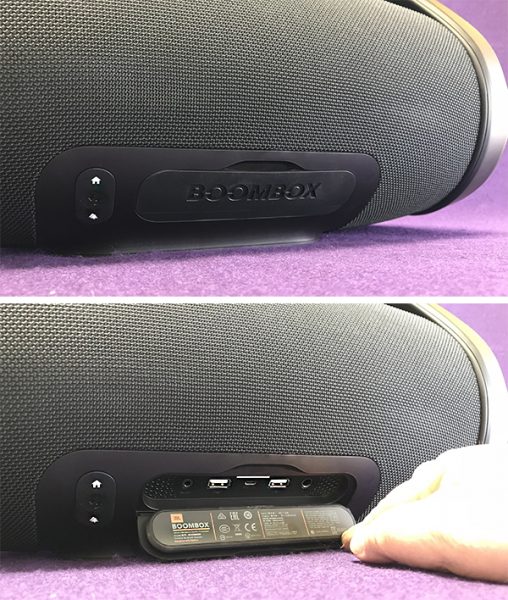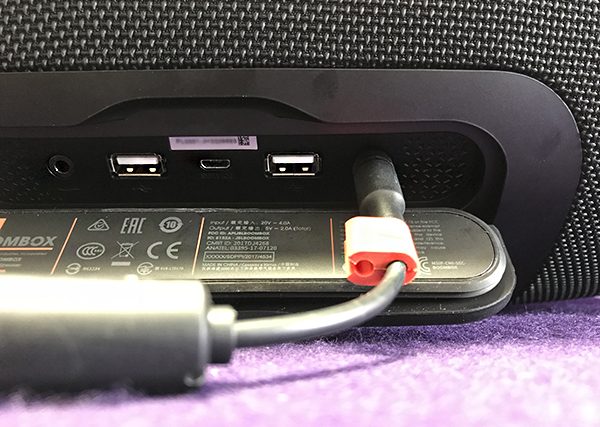 Located near the base at the back of the Boombox are ports protected by a watertight cover. There are two USB ports (good for charging two devices such as smartphones or tablets), an AUX port for hard wiring, a power cord port and a mini-USB port exclusively for future firmware upgrades. A massive 20,000mAh built-in rechargeable Li-ion battery supports up to an impressive 24 hours of playtime (depending on volume level), so any get-together will end long before the power runs out.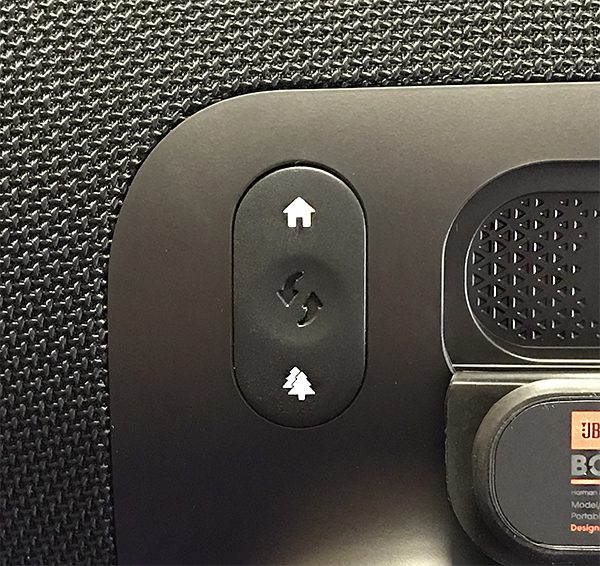 Right next to the covered ports is an Indoor/Outdoor button that is self-explanatory. Indoor mode has no bass boost since bass resonates off objects indoors. There's nothing outdoors to reflect bass, so Outdoor mode compensates for this by boosting the bass. Despite this, the outdoor bass boost is subtle at best. I've mistakenly left Outdoor mode on while using the Boombox indoors and not realized it.
Specs
Frequency response
50Hz-20kHz
Signal-to-noise ratio
80dB
Music playing time
up to 24 hours (Varies by volume level and music content)
Weight
5.25kg (11.57 lbs)
Dimensions (H x W x D)
254.5 x 495 x 195.5mm
Transducers
4-inch woofer x 2, 20mm Tweeter x 2
Bluetooth version
4.2
Battery charge time
6.5 hours
Battery type
Lithium-ion Ploymer (74Wh)

Design and features
Even though it's large and heavy at 11.5+ lbs, the built-in ergonomically rounded handle makes the Boombox easy to carry for short distances before its weight becomes bothersome. Plus, it weighs much less than either the similar Braven XXL (18 lbs) and Monster Blaster (16.8 lbs) speakers.
The top function buttons are difficult to see in the dark except for the blue lighted power and white Connect+ buttons. JBL's Connect + allows up to 100 JBL wireless speakers to be simultaneously connected. That's not a misprint. It's a ridiculous number, but JBL's point is that any and all compatible JBL speakers you own will connect for multi-room audio or to just show off. Note that each JBL speaker must be Connect+ compatible—not all are.
Bluetooth pairing was quick and painless. Plus the signal held up when within its Bluetooth distance limits. A pair of Bluetooth devices can be paired with the Boombox together, so two friends can easily switch between devices to share music. I was able to get well over 50 ft. Bluetooth range when outdoors with no hiccups.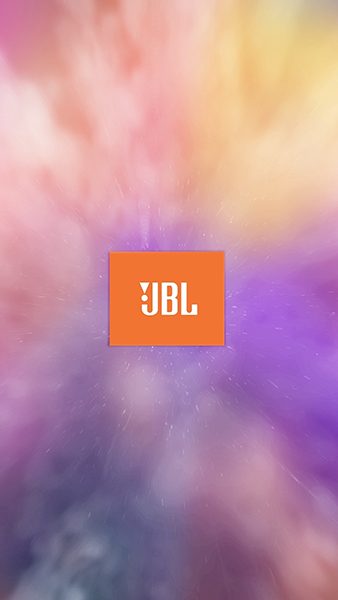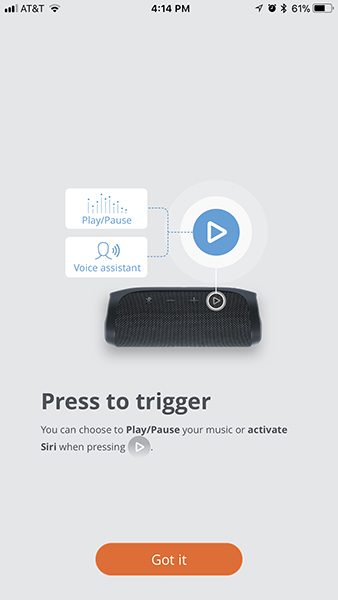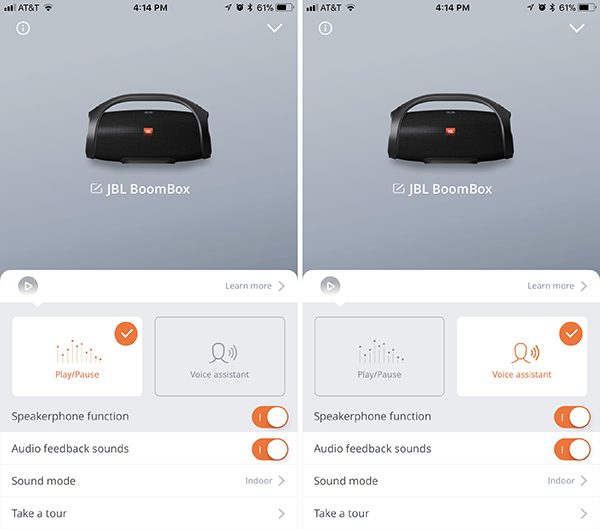 The Play/Pause/Voice assistant/Speakerphone button is interesting. This button can be programmed (only through the JBL Connect smartphone app) to either be a standard Play/pause/skip button or a Voice assistant button. With Voice assistant on and enabled on a smart device, pressing the button activates either Apple's Siri or Google Now. The button must be pressed to activate Voice Assistant. You can't just start talking to the speaker.
The Boombox will also function as a speakerphone—but not a great one. Although I could hear the person I talked with just fine, they said my voice was loud enough, but it wasn't clear and sounded fuzzy—not a pleasant experience. I expect better from a speaker in this price range.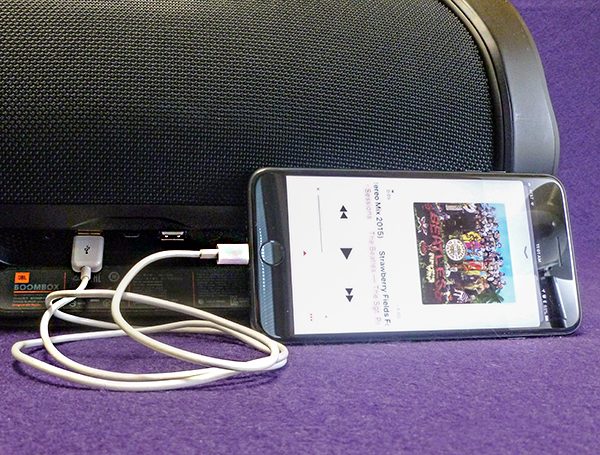 Music on the JBL Boombox sounds really good. The Boombox manages to sound full regardless of how loud or soft the volume is set. And the bass—oh my, the bass. What I really like is that bass is bold without being boomy or distorted. In fact, the volume would reach into the painful zone and still—no distortion. In some instances, high frequencies can border on harshness—especially as volume increases. This mostly depends on whatever song is playing.
Moby's song "Swear" has a low, low bass undercurrent that the Boombox handled with ease. There was not a hint of unwelcome vibration. With the volume set high, you can feel the bass as well as hear it.
"Devil's Playground" by Gram Rabbit can be a bit heavy on middle and higher frequencies. Some speakers can sound brittle with this song. The Boombox did exhibit a bit of a harsh edge, but it never crossed over into unpleasantness no matter the volume.
Johann Strauss's "The Blue Danube" from the 2001: A Space Odyssey soundtrack is as good as it gets with uncompressed bass and treble dynamics. There are quiet parts punctuated with crescendos that reach ear blasting levels. The Boombox doesn't care—it just reproduces it quite well.
What I like
Solid build
Powerful, but tamed bass
Comfortable to carry
Can withstand outdoor elements
What needs to be improved
Expensive
Lackluster speakerphone
Harsh treble at higher volumes with some music

Final Thoughts
The Boombox is bigger, louder and sounds better than most other portable Bluetooth speakers—at a price. Can it replace a standard stereo speaker setup? Not unless you buy two and use them in stereo mode (which you can!). The Boombox is expensive, but if you only want or need one speaker that can sound good loud both indoors and out, then the JBL Boombox may be that speaker.
Price: $449.95 US
Where to buy: Amazon
Source: The sample of this product was provided by JBL.