We use affiliate links. If you buy something through the links on this page, we may earn a commission at no cost to you. Learn more.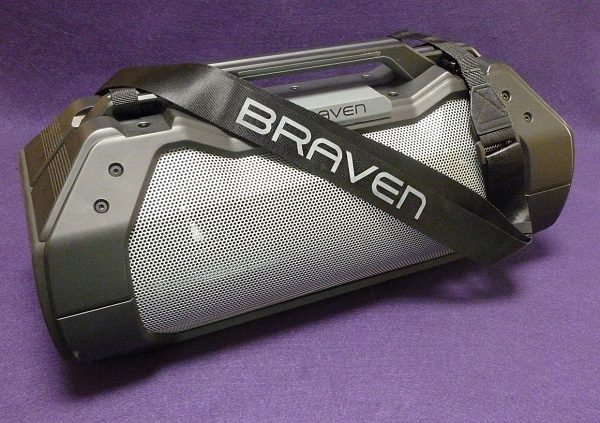 I'm getting tired of repeating myself, but here goes: Braven speakers make some of the best speakers I've reviewed, blah, blah, blah. With all the Braven reviews I've written, it's beginning to sound trite, but it is true. Over the past few years, I've watched Braven evolve from a maker of the really good small, aluminum Braven 600 Portable Bluetooth Speaker to a company that offers a boatload of small, portable speaker choices. Up until recently, the Braven speakers only sounded big. Now, they are big in both sound and size! Meet the Braven BRV-XXL: the biggest portable Bluetooth speaker available—so far.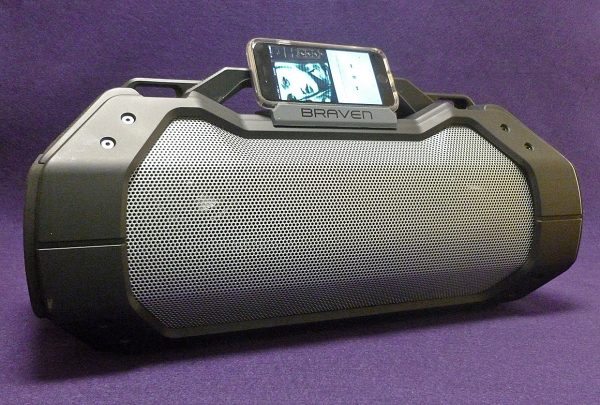 The term portable is used loosely in this context. Yes, the BRV-XXL is portable, but you will get some exercise carting it around. The thing is huge—as in 18 lbs huge. The BRV-XXL is a beast of a speaker, which begs the question, "If the small Braven speakers sound way bigger than their size, does that mean the BRV-XXL proportionally sounds that much bigger than its size?" Yeah, it kinda does.
As the Bluetooth speaker market (and Bluetooth software) matures, it becomes inevitable that the speakers will get bigger and better sounding while also gaining increased range. The BRV-XXL manages two out of three of these improvements. The obvious one is size. Not only does the BRV-XXL sound louder, it sounds louder and better. After all, what good is volume if loud sounds awful? Crank the BRV-XXL up and the audio will carry across a back yard, park or beach with no problem. But you better hope the neighbors or those around you like your taste in music because they will hear it.
One issue I have with the BRV-XXL is its range or lack of it. Bluetooth is infamous for its limited range—usually about 30 feet, but some newer speakers are now capable of extending that range, sometimes doubling it. Not so with this speaker. When testing, if I walked away with my iPhone 6 in my pocket, the BRV-XXL would cut-out at about 25 feet—shorter than the advertised range of 33 feet. Also, the BRV-XXL became sensitive to anybody walking between me and the speaker, causing the audio to sputter. I have no idea if it's my iPhone or the BRV-XXL, but everyone noticed. Only when I placed the phone on the attached rubberized/non-slip support stand did the streaming become problem free. Even so, it's when you see what the BRV-XXL offers that I'm willing to overlook the range issue.
The BRV-XXL is an attractive speaker that looks like it can take a beating—because it can. As heavy as the BRV-XXL is, it can be dropped with no ill effects except maybe a dent or two in the metal grill. Hard rubber covers both ends as well as the built-in carrying handle. The BRV-XXL comes with an IPX5 weatherproof rating which means that it can be rained on, spilled on or splashed on next to a pool without worry. It just can't be dunked underwater. A rubberized flap protects its sensitive ports from water damage.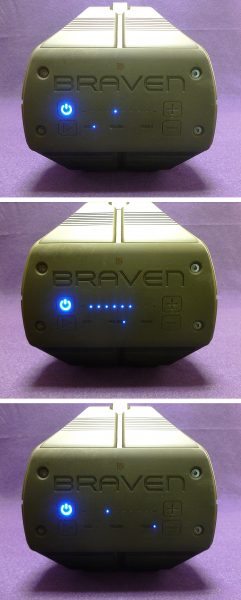 Let's look at the buttons. On one end of the BRV-XXL, there's the standard on/off, play/pause and volume buttons. Unfortunately, the play and volume buttons are black on black and not backlit, so it's hard to see the embossed markings in anything less than daylight. The on/off button is backlit—the others should be, too. For those who can't use the included NFC pairing, the Play button doubles as a Bluetooth pairing button.
There's a built-in equalizer for bass and treble which is accessed by those same on/off and volume buttons depending how they are pressed. I keep forgetting how it works and have to keep referring to the manual to figure it out. Tiny bright blue LED lights let you know the levels of volume/bass and treble depending on what mode the speaker is in. It's a nice touch. Unfortunately, there is no remote, so any audio tweaking requires pushing buttons on the speaker itself.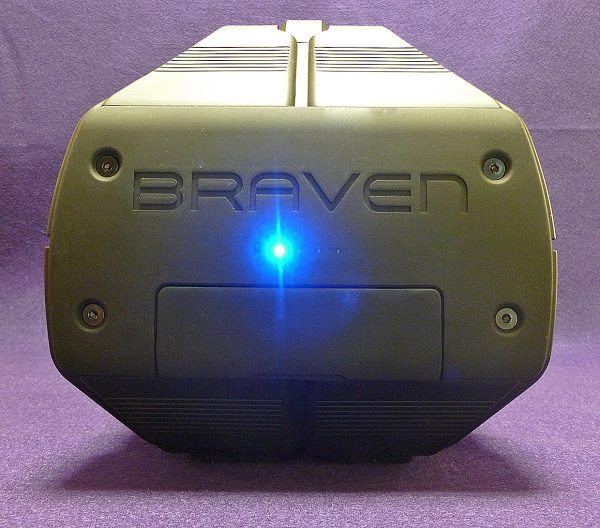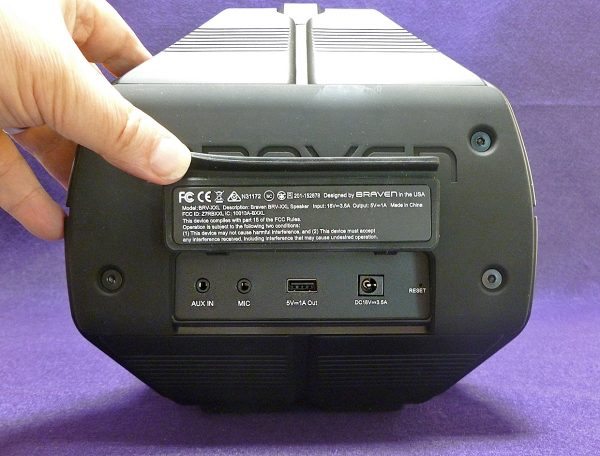 The other end of the BRV-XXL has a battery level indicator using an identical blue LED setup. Below that is a thick, rubber flap that covers and protects four ports: AUX, line-in for microphone, speaker charging port and USB charging out port. The BRV-XXL has a 15,600mAh built-in battery allowing up to 14 hours of playtime and can charge anything that uses USB for charging—many times over. You can even charge your smartphone as you use it as the music source. 15,600mAh is a huge battery which accounts for much of the XXL's weight.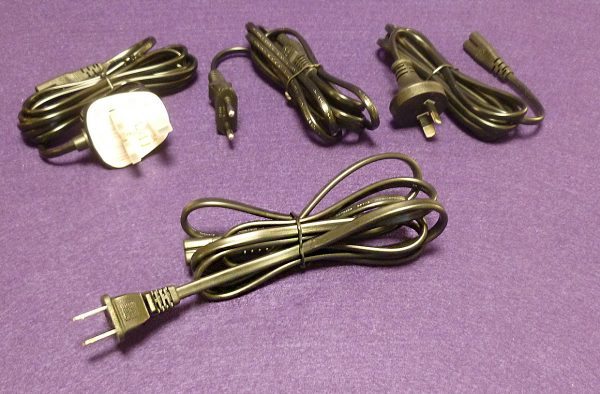 There are four power cords for the BRV-XXL that will work in just about every country on the planet. There's also a 3.5 mm AUX mini plug, an external power supply brick and a carrying strap with an attached bottle-opener. The strap has no stress relief, so after carrying it for a while, it will dig into your shoulder.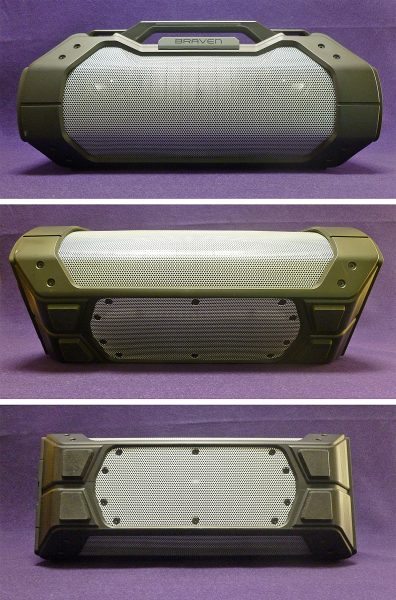 The BRV-XXL comes with four speakers (two per side) and a down-firing subwoofer that thumps bass from the bottom of the speaker. To say that the BRV-XXL has bass is an understatement. The down-firing helps utilize whatever the speaker rests on as a bass booster. It's a clever audio trick. The microphone port allows the BRV-XXL to be used as a PA system—mic not included. It also lets you do karaoke—I'm already sorry I mentioned that.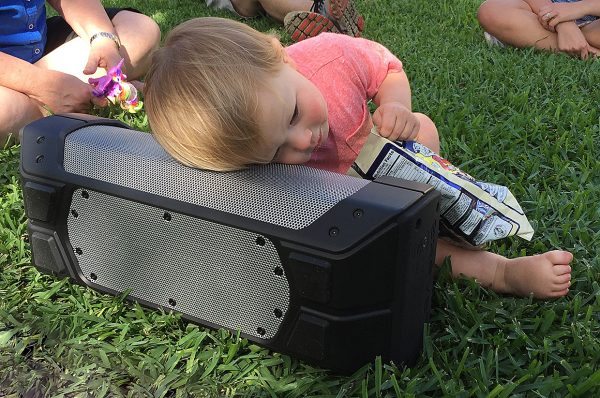 So how does music sound on the BRV-XXL? It sounds loud, that's how it sounds. All kidding aside, this speaker will easily fill a home with music and sound good doing it. The built-equalizer helps customize the audio to your taste. I had the bass dialed up to test the thumping power and it delivered in spades. I did not leave the bass set that high for long because it gave me a headache. Bass heads will love it, though. I don't like my treble too high, so I left it below the halfway point. The resulting setting produced a sound that was warm, yet not shrill or overpowering—unless it was cranked up, of course.
I doesn't matter what music you care to play on the BRV-XXL. I spent an afternoon indoors listening to Mason Proffit, a country-rock group that preceded the Eagles. I'm a big fan and the clean CD quality tracks sounded powerful with just the right amount of bass punch. This wasn't audiophile quality stuff by a long shot, but we are talking wireless Bluetooth, so who cares? I was just having fun reliving my college/protest days.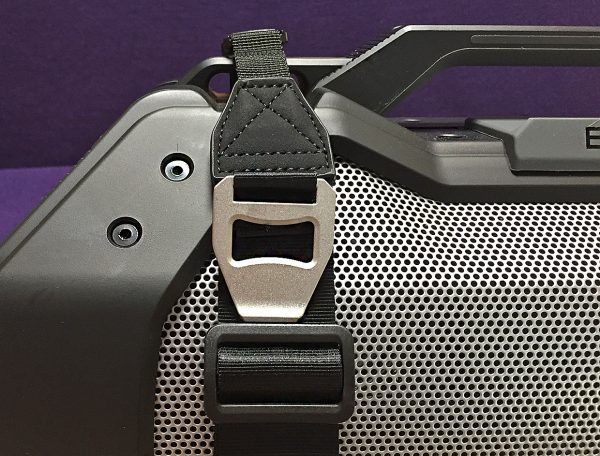 Using the BRV-XXL at a backyard party was a treat, once we parked my iPhone on the speaker to prevent drop-outs because I was running around the yard chasing toddlers. The (mostly) oldies that were playing sounded plenty loud and also sounded full—no tinny sound that can happen outdoors. We even ended up turning the volume down so people could talk—and this was outdoors! The volume never got to the halfway mark. It's that loud.
I played one of my go-to distortion-inducing songs, Tchaikovsky's  "Liturgy Of St. John Chrysostom, Op. 41 – Hymn Of The Cherubim." The title is a mouthful, but there is one part in this beautiful choral work that wreaks havoc on certain speakers at loud volumes. The BRV-XXL exhibited no distortion at all. The pristine vocals came through beautifully with no speaker buzzing. It was glorious.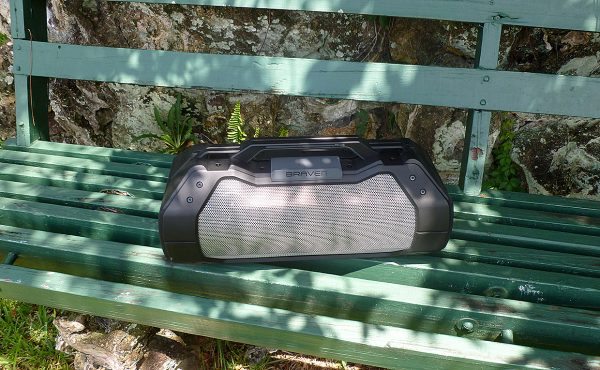 The Braven BRV-XXL Bluetooth speaker is a giant of a speaker in every sense. It's huge, heavy, loud and sounds great. As long as you are on good term with your neighbors, backyard get-togethers can easily become party-time once the music starts, no matter the size of the yard. The Braven BRV-XXL sells for $349.99 and is available now from Braven.
Source: The sample for this review was provided by Braven. Visit their site for more information and Amazon to order.