We use affiliate links. If you buy something through the links on this page, we may earn a commission at no cost to you. Learn more.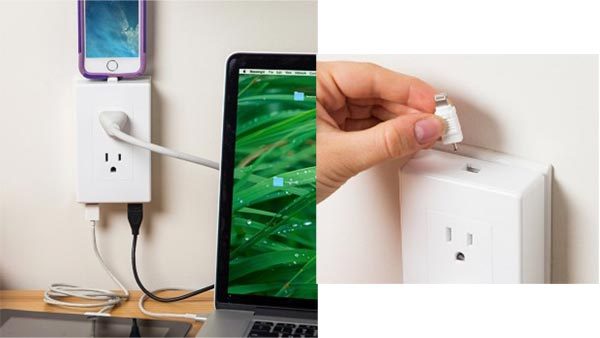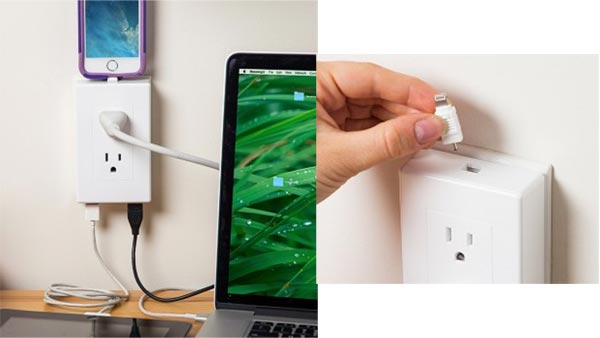 The thingCHARGER Universal Charging Station adds two USB charging ports and a phone/tablet charging station to a wall outlet by simply plugging it into a dual 3-prong outlet.  Both of the 3-prong outlets are still available for other devices, and you can now charge two devices using the two USB ports on the bottom of the thingCHARGER.  The charging station at the top comes with two switchable tips – a microUSB and a Lightning tip.  The tips are stored in the back of the outlet when not in use.
The Universal Charging Station includes "Models SP & 2x MOV surge protection" to safeguard your devices.  It's designed for use with upright, three-pronged double-stacked and non-GFI outlets only.  You can even plug thingCHARGERs into each other to have extra USB chargers, but you'll need to use the charging station closest to the wall for tablets and heavier phones.  thingCHARGER's Universal Charging Station is $34.95 at The Grommet.