We use affiliate links. If you buy something through the links on this page, we may earn a commission at no cost to you. Learn more.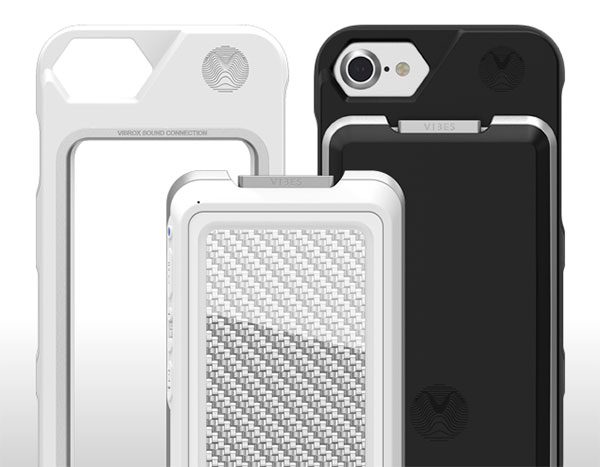 Have you been envious of Moto smartphone owners and their moto mods like the Hasselblad True Zoom Camera Moto Z Mod? Now you can add a similar capability to iPhone 6 – 8, and Samsung Galaxy S7 and S8 phones with Vibes Audio's ROXON modular system.
The ROXON system consists of a BASEROX phone case, VIBROX IPX7 waterproof Bluetooth speaker which features a Vibration Sound Engine, and the VOLTROX 3000mAH battery pack. When you what to share your music, the VIBROX snaps on the back of the BASEROX case to offer full sound while keeping thins thin. When it's time to charge your phone, remove the VIBROX and the VOLTROX snaps on the back of the case.
The ROXON modular system is priced at $29.99 for the BASEROX case, $129.99 for the VIBROX Bluetooth speaker, and $49.99 for the VOLTROX. For more info visit vibesaudio.com