We use affiliate links. If you buy something through the links on this page, we may earn a commission at no cost to you. Learn more.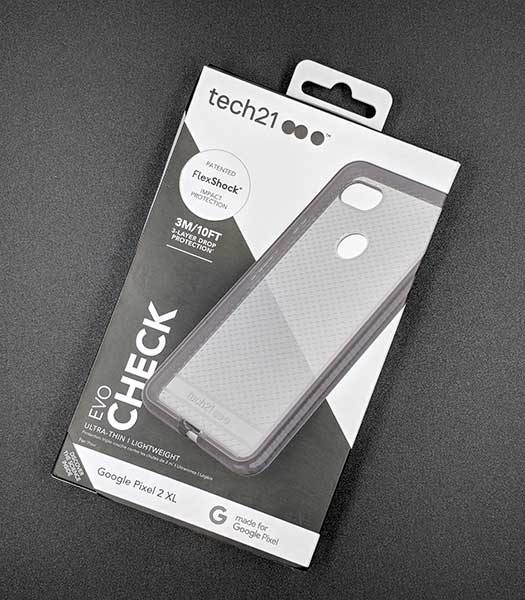 When I decided to switch back to Android and buy a Pixel 2 XL after using an iPhone 7 Plus for a few months, I began shopping for cases even before the phone was delivered because I didn't want my brand new phone to get a scratch. One of the first Pixel 2 XL cases that I was offered to review was the Tech21 Evo Check. Let's check it out. Sorry, I couldn't resist.
What is it?
The Tech21 Evo Check is a snap-on cover for the Pixel 2 XL that is designed to provide drop protection up to 10ft and comes in clear/white or smokey/black as shown here.
Design and features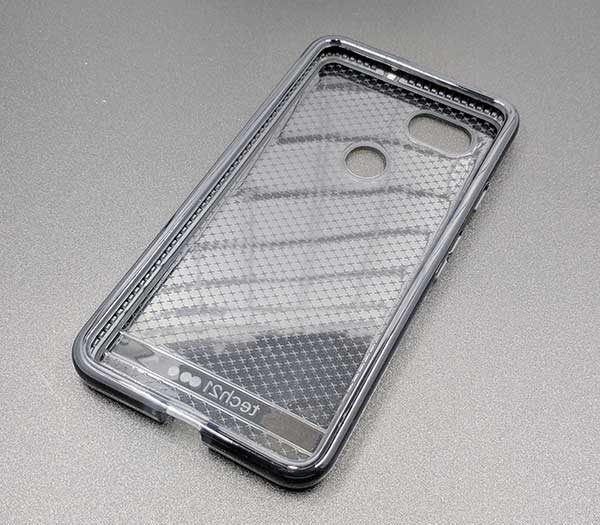 The box that the Evo Check comes in describes this case as an ultra-thin lightweight case. They are right, it doesn't weigh much at all, but I don't consider it to be ultra-thin compared to the Totallee cases that we've reviewed, but It's thin considering that it offers drop protection.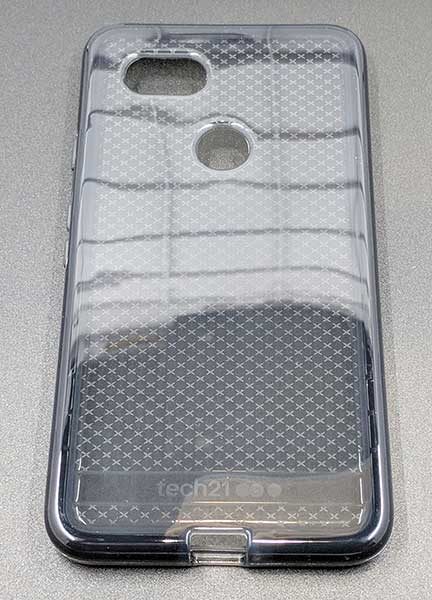 The Evo Check has a 3-layer construction that consists of a semi-transparent flexible outer shell that cushions impact. This outer layer of the case is glossy and picks up fingerprints and smudges very quickly.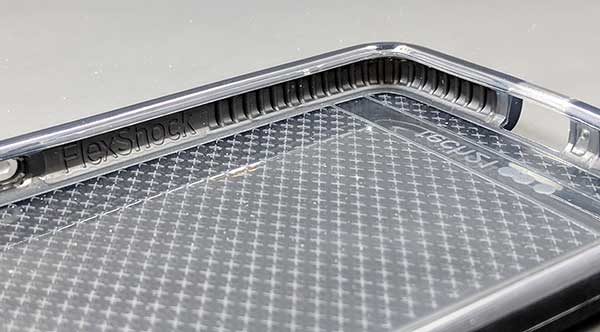 Inside the shell has a checkered pattern that is slightly raised.
You'll also notice the frame around the sides. This skeletal frame has been designed to deflect force away from the phone if you drop it.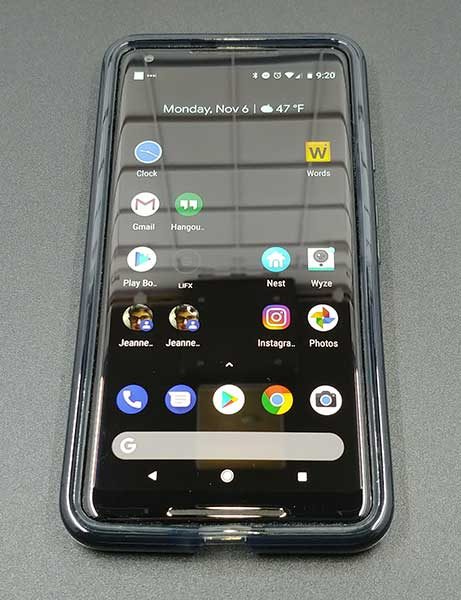 The wrap around sides uses FlexShock to absorb the remaining force. The sides also protect the display as they are raised slightly higher than the surface of the screen.
These 3 layers will protect the Pixel 2 XL from up to a 3m/10ft drop. Did I test that claim? Ummmmm, no. But I will say that this case feels substantial. Does "substantial" translate to "bulky"? Yes, I do think this case is a little bulkier than what I personally like. But I don't usually buy cases that have drop protection features.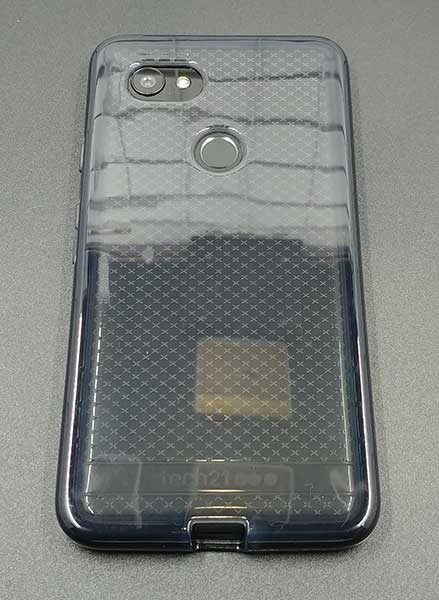 The Tech21 Evo Check case adds some extra width to the Pixel 2 XL. This is something I noticed the first time I tried to slip the phone into my back jeans pocket. Although it still fit in my pocket, I had to wiggle it a bit.
When the Pixel 2 XL is in the case, you still have access to the charging port at the bottom, the camera on the back, and the fingerprint sensor.
There are buttons on the right side of the case for power and volume. These buttons are not very finger friendly. I found them to be stiff to press and annoying to use.
Positives
Provides up to 10ft drop protection
Sides are raised to protect the screen when the phone is laying face down
Negatives
Back of the case is a fingerprint and smudge magnet
Buttons are hard to press
Adds some bulk
Final thoughts
As long as you don't mind fingerprints and smudges on the back and the stiff built-in buttons which I found hard to press, the Tech21 Evo Check case will protect your Pixel 2 XL from most drops and everyday wear and tear.
Price: $44.95
Where to buy: Tech21.com and Amazon
Source: The sample for this review was provided by Tech21.