We use affiliate links. If you buy something through the links on this page, we may earn a commission at no cost to you. Learn more.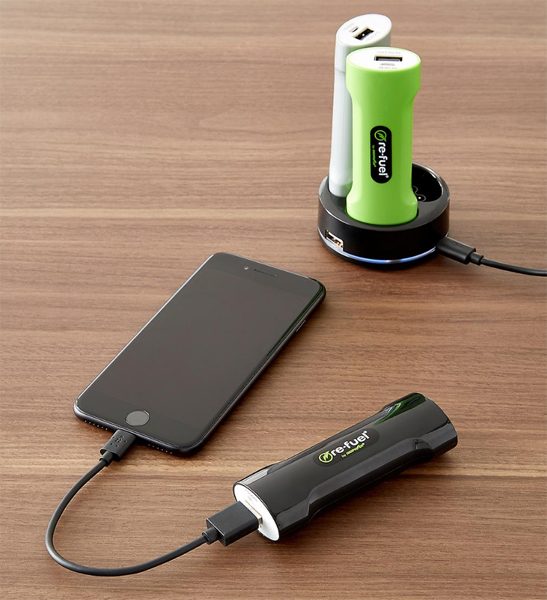 Having a backup battery for your phone is always smart, but unfortunately, you also have to remember to charge your backup battery.  It's a bad day when you find your phone is dead, you aren't near an outlet, and your backup is dead, too.  With the Grab & Go Powerbank Station, you'll have three batteries that can be charged and ready simultaneously for you to grab one on your way out each morning.
The charging station plugs into the wall and can charge the three included batteries, plus it has a USB port where you can also charge a phone.  Each power bank has a 2600mAh battery, which may not be enough to fully charge some of the biggest mobile devices, but should certainly be enough to keep you going until you can get to a power source.  With the three batteries, you'll have enough for the family to each grab one, or you'll have one in use and two at the ready.  The Grab & Go Powerbank Station is available for $39.99 at The Container Store.