We use affiliate links. If you buy something through the links on this page, we may earn a commission at no cost to you. Learn more.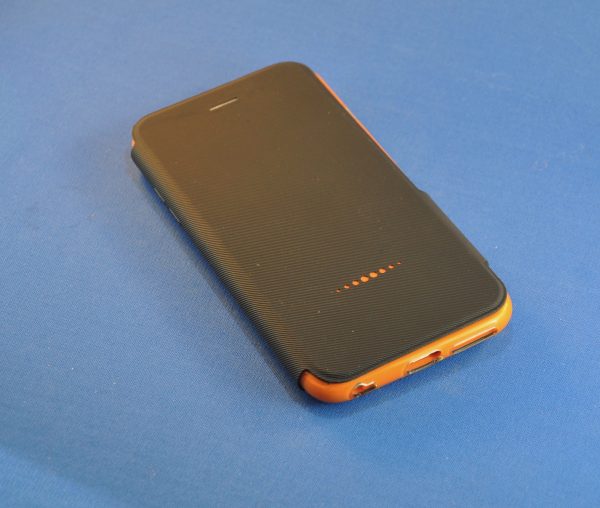 A good cover is the first thing people usually buy after getting a new phone. If you're someone who works, studies, or plays in an environment that includes the possibility of falling great distances, getting smacked by something unforgiving, or otherwise compromising the wholeness of a large slab of glass, you've probably found that you're in need of a protective cover, not just a decorative one. In answer to this need, manufacturers and materials scientists have been hard at work developing better solutions: cases that can be thin and light, yet protect a device from a high fall, or a huge impact, without being 2 inches thick all around. The folks at Gear4 have solved the mystery with an advanced material from D3O. Let's take a closer look.
Note: Photos may be tapped or clicked for a larger image.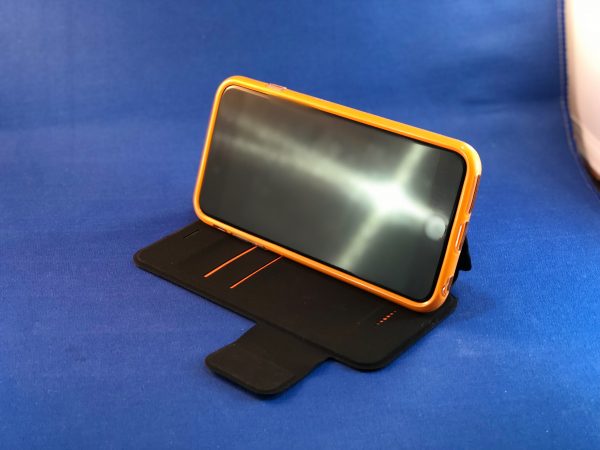 I was sent one for a "regular" sized iPhone (7), and a Plus-sized iPhone (6/6s Plus). Overall, the two cases look similar: there is a black outer skin front and back, with two slots for cards in the inside front cover. A formed bumper is bonded to the rear skin. There are ports for all the needed touch-places: camera, ring silencer, speakers, AUX port and charging port. While roomy, the Lightning port may not be accessible from a dock or even some cables. The camera ports, however, are quite roomy and slant away from the inner cutout, to let in just that smallest bit more light.The Sleep/wake and volume control buttons are covered by domed actuators. I had no trouble pressing the actual buttons with them, and I don't think they pressed in on the buttons while in the case. The last port is one that's not usually added to a valet case: the receiver speaker. The only other case I've used that had this was the Moshi SenseCover in 2015. There is a pierced foil piece covering the front, and the cutout perfectly allows sound to transfer to the outside while the cover is closed.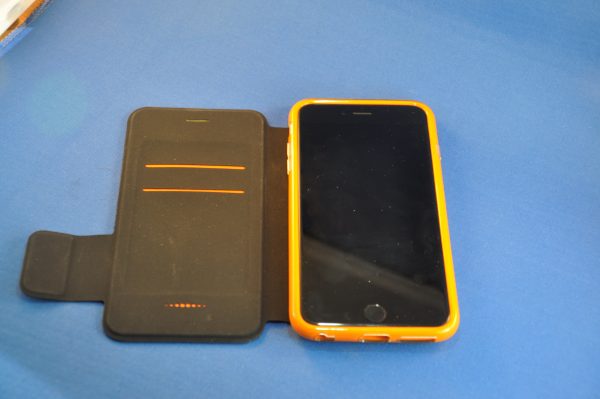 One hidden superpower of this case is that it is designed to be a stand where you can watch or create videos. If you're trying to keep up with your team's games while at your desk, this will enable those streaming presentations to be at the perfect angle.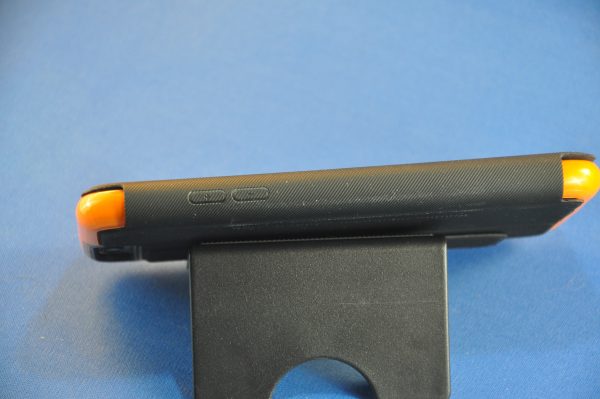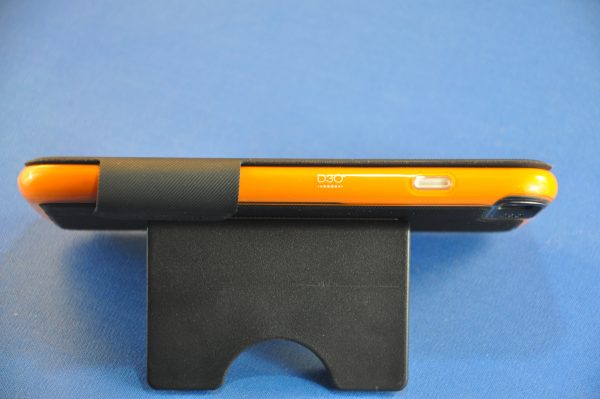 Never miss one of our posts again. Sent MON, WED, and FRI with the latest gadget reviews and news!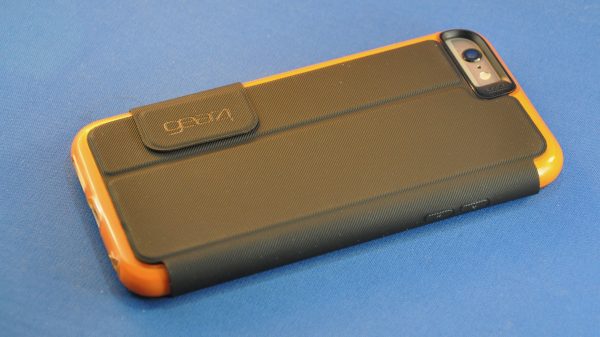 At first glance, the case looks only slightly better than the thin silicon slip-on case that protected my original iPhone. Being a wallet case, it does have the addition of a cover, which comes in two different styles: a clip-closing one and a flap-closing one. The clip latch is centered on the case cover and clicks into the side of the soft liner on the rear piece. The flap is a magnetic-locked strap of the cover material that flaps all the way around the edge and secures to the rear of the case. But the bumper that surrounds the phone is quite a fantastic product. This is one of those energy-absorbing materials. It is flexible until it is struck by a certain amount of force. As soon as this happens, the molecules in the material shout "Shield Wall!" and interlock together for protection. (Sorry, I've been bingeing on The Last Kingdom on Netflix. The shield wall is a Medieval defense ploy where shields are made to interlock or overlap and can become a shell for the whole army, like a turtle. Riot police still use this tactic today. They just don't shout the command like Uhtred does.) Here's how Gear4 describes it on their site:
D3O® materials in their raw state flow freely when moved slowly, but on shock, lock together to absorb and disperse energy, before instantly returning to their flexible state. This reaction is counter intuitive. The greater the force of the impact, the more the molecules lock together and the greater the protection.
In early development media for this type material, a researcher released a video where he made a roll of the gel, wrapped it around his finger and then smacked his finger with a hammer. Hard. He slid out his finger and moved it to show there was no damage. (I sold a lot of cases with that video!) I've seen it used in whole iPad cases where testers would toss the cased device out a window onto concrete. It is amazing how well this works.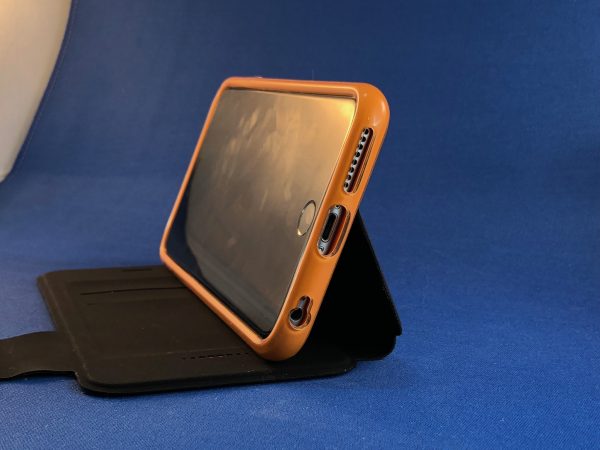 Placing your phone into this type of protective bumper, while allowing you access and being light, soft, and providing a grip-able surface is near perfect. Adding the feature of a stand for media or FaceTime, as well as the cover and wallet makes for a Trifecta.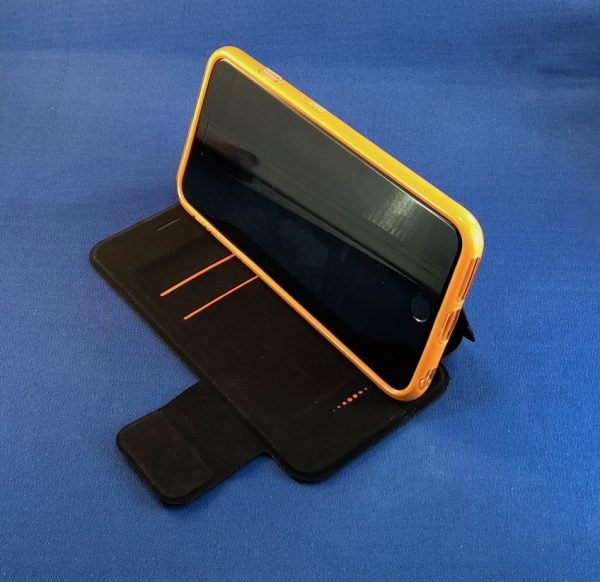 Working at the Apple Store, I saw many folks whose iPhones had "committed suicide" by falling from a counter onto tile, concrete, or asphalt. Universally, the owner would say "but I put on a case to protect it!" Until the iPhone, I never worried about a case for my mobile phone. When I first unwrapped that smooth, full-screen beauty, however, I knew I'd just be sick if it got scratched up. Usually, I'd just get a silicone overwrap, which gave a bit of grip and some protection. After that original phone unclipped from my belt holder and smacked to the pavement on the corner, I realized what many folks have found since: a basic case can help with small tumbles, but most are not going to protect your device from a real drop. For that you're going to need a more protective case and, traditionally, these are bulky.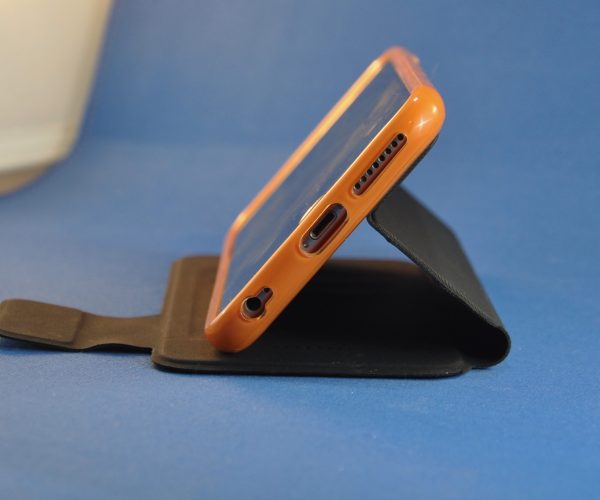 Gear4 have a variety of case styles and colors for an array of current and just-past-current smartphones. The Oxford model is the wallet design I was sent, but they have many other styles, from the clear polycarbonate Soho with D3O edges to the heavily armored Battersea.  Any of them will give you more protection than the slim piece of plastic or silicone you've probably got on your device currently. Grab them while they are on sale for the holidays!
Positives:
Thin but strong edge protection
Wallet flap allows talking without opening wallet
Stand is adjustable for use as a videophone.
Negatives:
Some docks, cables, or third-party devices may not work with case installed
Price: $20 – $89.99 depending on design and device. As shown, $49.99
Where to buy: Gear4.com
Source: The sample for this review was provided by Gear4. Please visit for more info.