We use affiliate links. If you buy something through the links on this page, we may earn a commission at no cost to you. Learn more.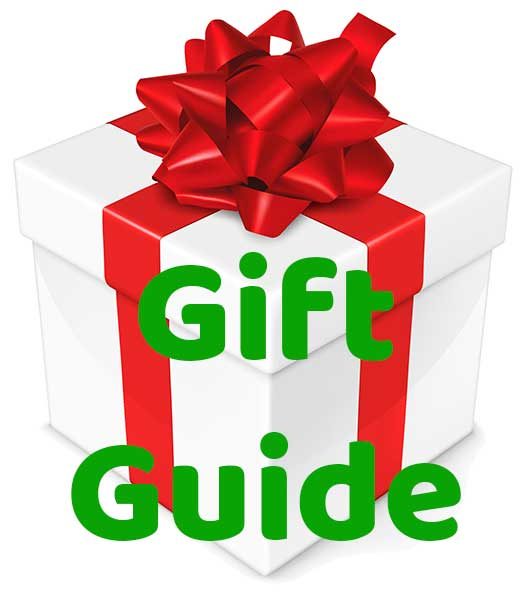 If you've been scratching your head trying to figure out what to get your uncle, brother, father, mother, sister, aunt, or mailman for the holidays, here's a list of completely non-useful items to consider, unless you think having fun is useful, then this list is awesome!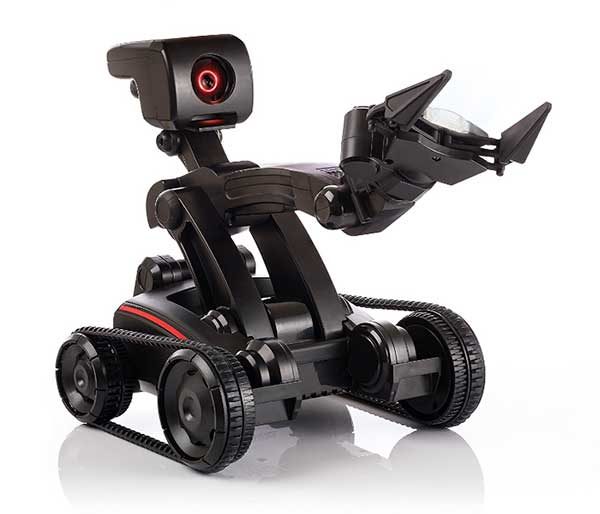 Mebo 2.0 Robot
This is the all-new & improved MEBO robot that features all-terrain tank track treads for more speed and "off-road" robot fun.
You can control MEBO with your phone or tablet and see through MEBO's HD live streaming eyeball and you maneuver the robot around your home. The 5-way claw has a built-in LED light so you can see what you're grabbing.
You can also talk through MEBO and disguise your voice and play sounds from an expanded sound effect library.
Price: $149.99
Where you can buy one: Amazon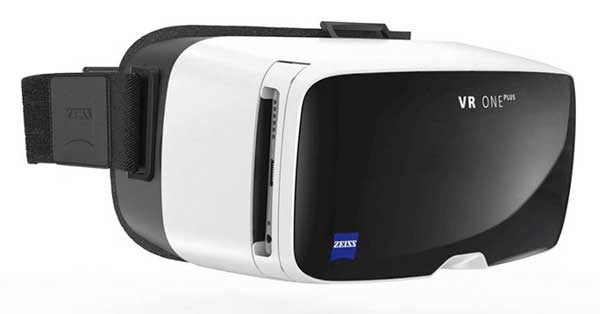 Never miss one of our posts again. Sent MON, WED, and FRI with the latest gadget reviews and news!
ZEISS VR One Plus Virtual Reality Headset
If you still haven't tried a virtual reality headset, what the heck are you waiting for? They are a fun way to experience gaming and you can even learn something by visiting (virtually) far away lands, museums, and more, all while wearing your pajamas on the couch! The ZEISS VR One Plus is a VR headset with premium optics from ZEISS that is compatible with iOS and Android smartphones that have a display size that is between 4.7 and 5.5 inches. This headset has a removable headband and you can even use it if you wear glasses.
Price: $69.99
Where you can buy one: Best Buy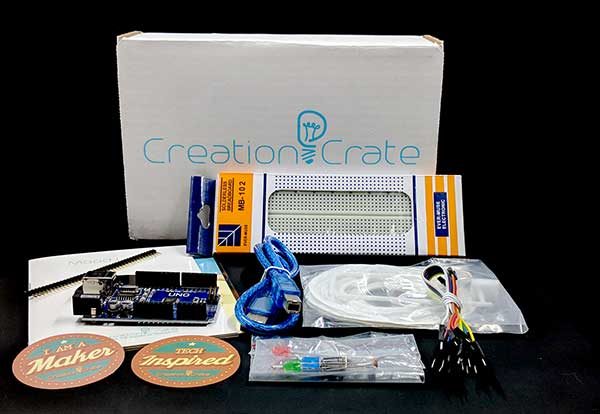 Creation Crates
For the budding maker on your holiday shopping list, consider Creation Crates which are monthly subscription boxes that have a surprise electronics project inside with all the components and parts needed to build the project including instructions. Each kit includes a UNO R3 (Arduino-compatible) microcontroller, which is basically a small computer that you use to program and power the projects that you'll build like the mood light kit that you see above. These kits are for ages 12-120 and help teach electronics, programming, and problem-solving skills.
Price: $29.99 for one box or subscribe to receive a box each month. Subscriptions range from $26.99 a box for a 3-month subscription, down to $22.49 a box for a 12-month subscription
Where you can buy one: creationcrate.com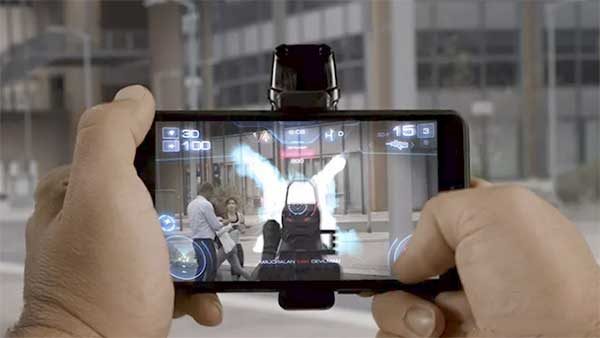 Father.IO 
Father.IO is a massively multiplayer, first-person, augmented reality laser tag-like game that you play with your iOS or Android smartphone and a keychain-sized device called the Inceptor that attaches to the back of your smartphone and pairs via Bluetooth. The Inceptor features infrared projection and sensing technology to enable the AR shooter experience via the Father.IO app.
Price: $39 for a single Inceptor, $69 for a 2 pack
Where you can buy one: Indiegogo Indemand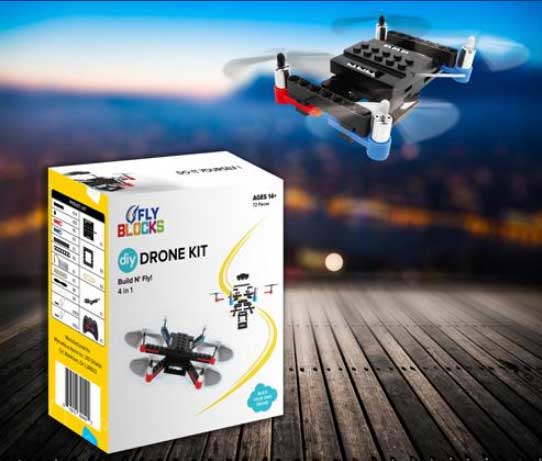 Fly Blocks Drone Kit
The Fly Blocks build and fly drone kit lets you build your own drone using 72 LEGO compatible plastic construction bricks. Each kit can build 4 different drones that are controlled by the included handheld controller (no smartphone needed).
This is a STEM-focused kit for kids ages 14 and up, so they can have fun while learning.
Price: $59.95
Where you can buy one: flyblocks.com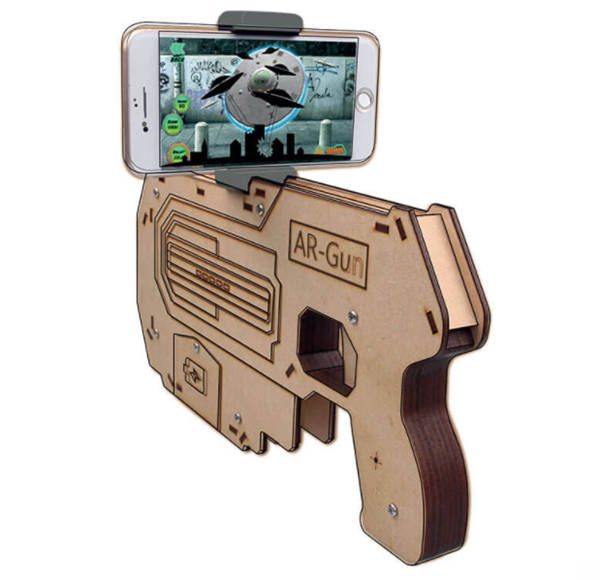 Augmented Reality Blaster Gun
Connect your Android or iOS smartphone to this wooden holder and enjoy up to 40hrs (AA batteries not included) of crime fighting, alien invader fighting, and other augmented reality blasting fun with this gaming accessory.
Price: $28.00
Where you can buy one: PrezzyBox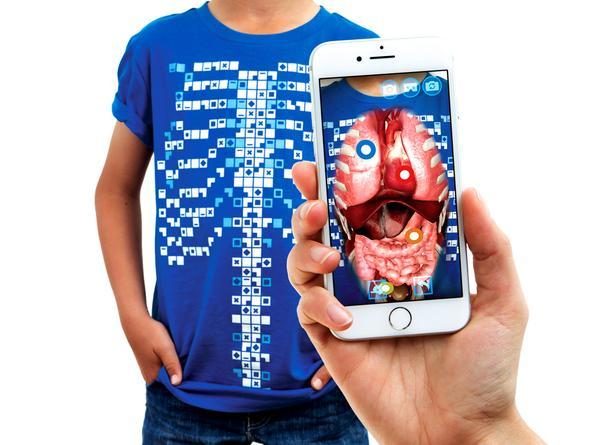 Vituali-Tee
Have you ever wanted X-ray vision like Superman? Now you can have the power to see your organs with this augmented reality T-shirt from Curiscope. Just slip on the shirt, and install the app on your smartphone. When you hold the phone in front of the shirt, you will see inside the human body. The t-shirt's design is picked up by the camera function on the app, allowing users to see the pumping heart. Or you can put your phone into a Google Cardboard or other VR headset to immerse yourself in an anatomical adventure. The experience can be enjoyed with others or alone through the 'selfie mode'.
Price: $29.95
Where you can buy one: Curiscope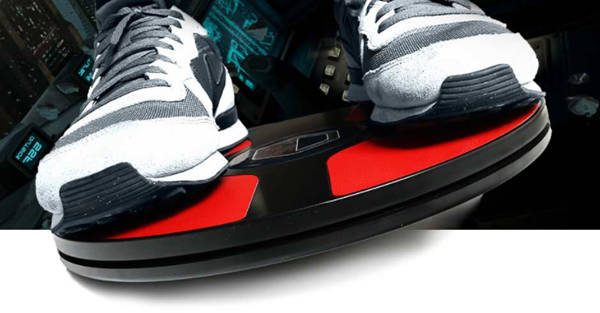 3dRudder Foot Controller
The 3dRudder is just what you think it is. It's a 4 axis motion controller for video games that is controlled by your feet. It provides 360° of movement. That's right, you can sit down and keep your hands free for other hand controllers, while you use your feet to travel around the VR gaming environment.
The 3dRudder can be used with PC, Windows 8/10, HTC Vive, Oculus Rift, and VR/PC games.
Price: $139.00
Where you can buy one: Amazon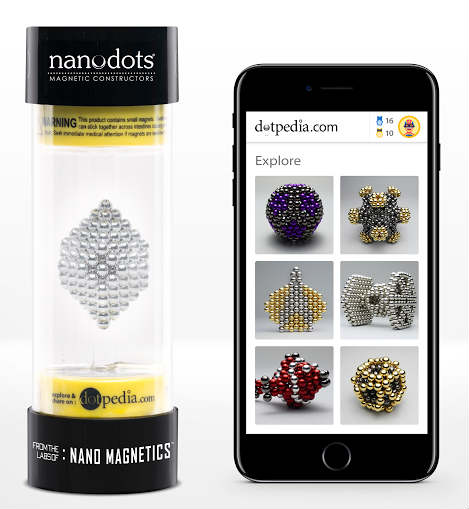 Nanodots Magnetic Constructors
Forget about fidget spinners, magnets are the ultimate fidget toy because you can actually make something cool with them. The new Nanodots Magnetic Constructors are sets of 216 small 5mm sized Neodynium-Iron-Boron magnetic spheres. Each tube is a key that unlocks instructions on Dotpedia.com, the world's largest collection of Nanodot creations. The more Nanodots you have, the more creations you can unlock. Learn how to build a Tie Fighter, a Hexagonal Cluster Cube, and more.  Nanodots are available in several colors to make your models look even more interesting. Just don't swallow them!
Price:$39.95 – $49.95
Where you can buy one: nanodots.com