We use affiliate links. If you buy something through the links on this page, we may earn a commission at no cost to you. Learn more.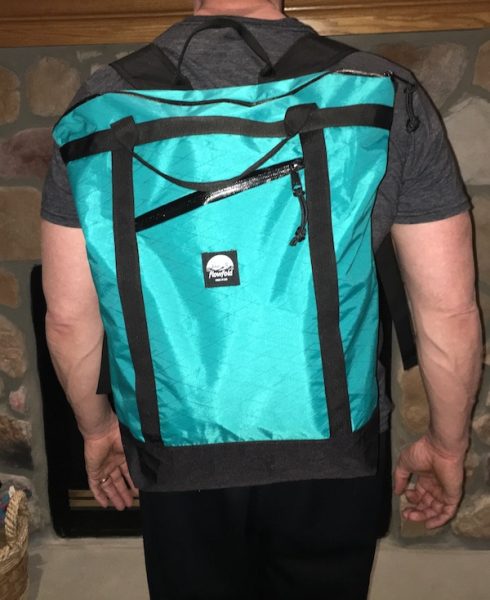 Looking for an ultralight backpack that doesn't sacrifice durability? Say hello to the ultra light Flowfold Denizen Limited 18L Totepack. We love Flowfold for their style, durability, and use of cutting-edge materials. The Denizen ticks all of these marks, and weighs less than a water bottle. Let's hit the trail!
Design and Walkaround
The Flowfold Denizen Totepack is a simple, rugged bag designed for adventures. It's an outdoor-ready backpack that can also be carried like a tote. Measuring in at 17" tall by 11" wide by 6" deep, the Denizen Totepack is also no slouch when it comes to capacity with an 18 liter payload. But here's the kicker: the whole thing weighs a paltry 16.5 ounces.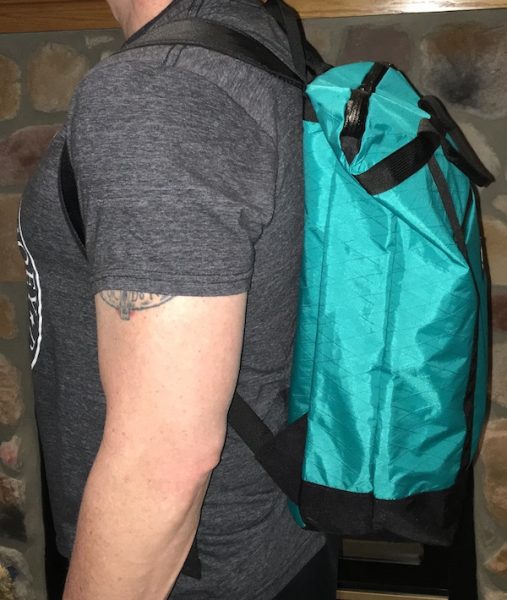 Sixteen and a half ounces. Let's let that sink in for a moment.
How does Flowfold do it? It's all about the materials. The Denizen Limited model I am testing is made from X-pac fabric, a multilayered material that's known for excellent water resistance, ultra lightweight, and superior durability. Ballistic nylon is used judiciously for the straps and reinforcement points, coupled with water-repellent YKK zippers to keep the weather out. This all adds up to a ridiculously lightweight bag that's also tough enough to handle whatever nastiness Mother Nature chooses to throw at you.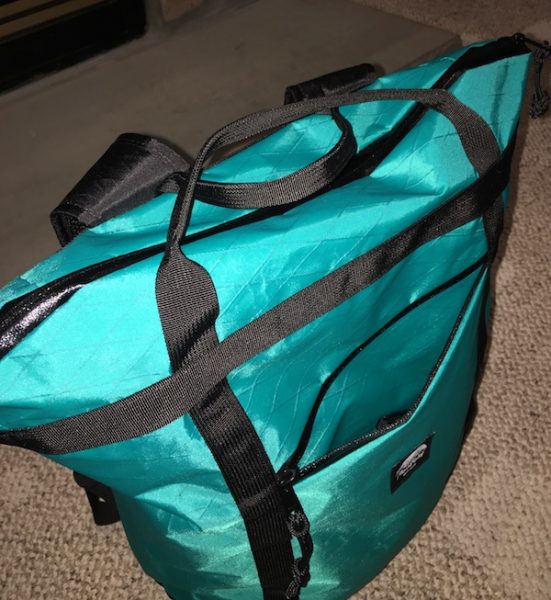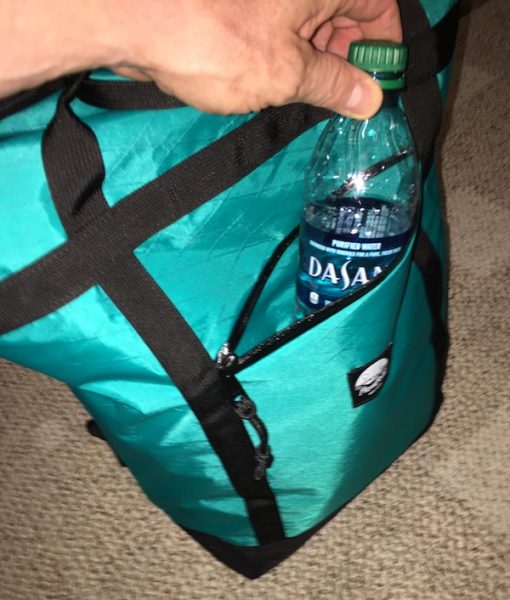 The Flowfold Denizen's layout is designed to take full advantage of the bag's capacity. It's a top-loader, accessed by a 16" wide zipper that allows complete access to the cavernous main compartment. There's an 8.5" by 6.5" zippered pocket on the interior back panel that flips up to reveal a 12" by 15" unpadded laptop sleeve. You'll also find a 7.25" by 9.25" zippered pocket on the front face of the bag. That's all the organization to be had; the rest is dedicated to packing that big ol' space however you like.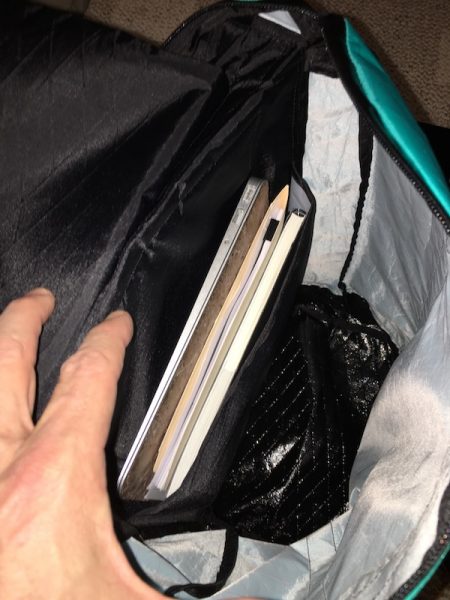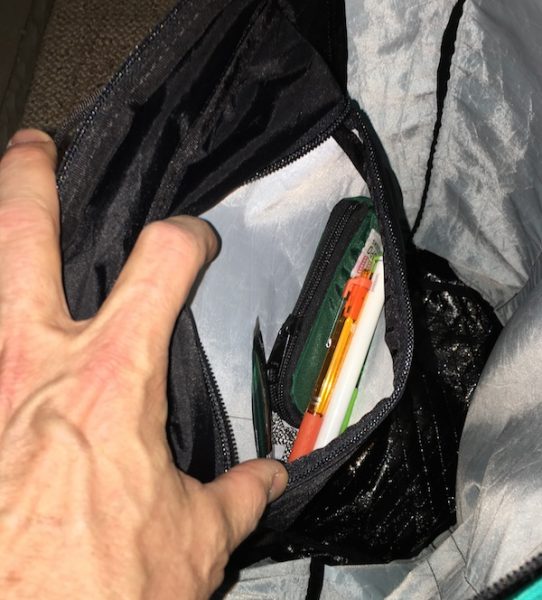 The carry options on the Flowfold Denizen are deceptively simple. While the backpack straps are lightly padded, the 2-1/2" strap width promotes even weight distribution. Those straps are also mounted close between your shoulder blades and curve outward so that the bag conforms to your body shape. The tote-style carry handles are designed and reinforced in such a way that they center the weight when carried off-the-shoulder, which is great if you're using it as a free-standing shopping bag or carryall. With a flat bottom, it will also stand on its own if evenly packed.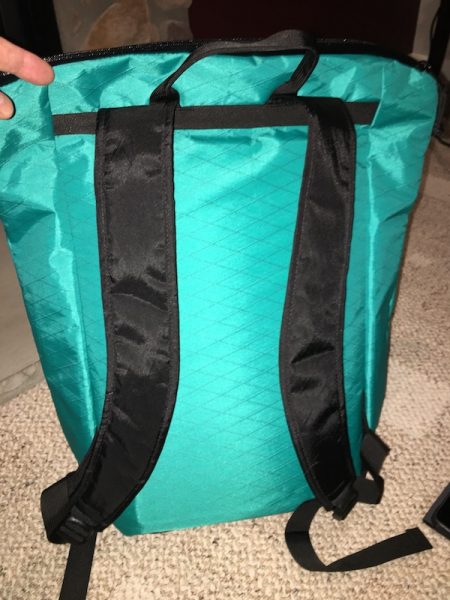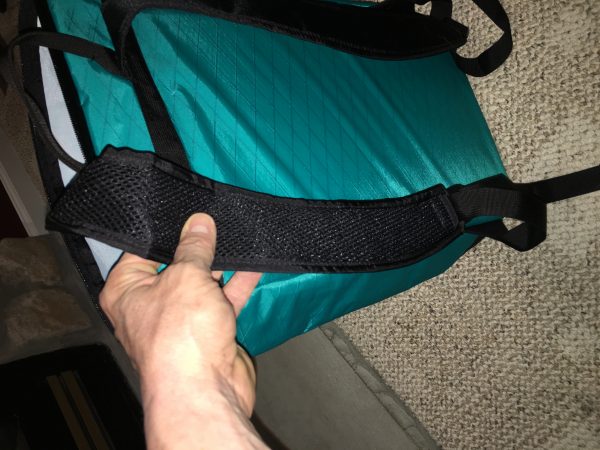 As with the other Flowfold products I have tested, the construction in the Denizen Totepack is excellent. Stitching is tight throughout, with extra reinforcement at all the key stress points. While the ballistic nylon used for the straps is thin, it's plenty durable. All the seams are nicely finished, and that X-pac material is used both inside and out to keep water from sneaking from one compartment to another if you find yourself with a leaky water bottle.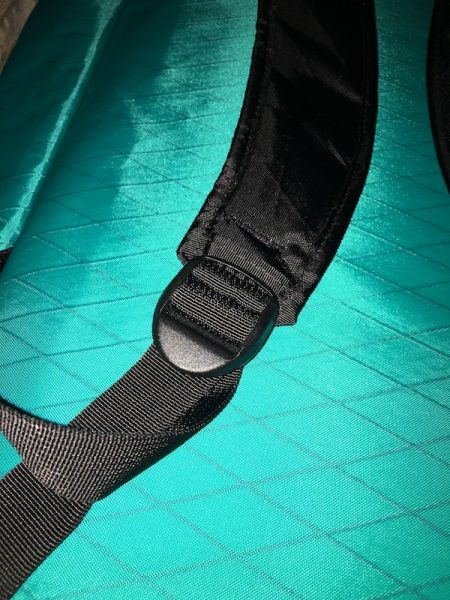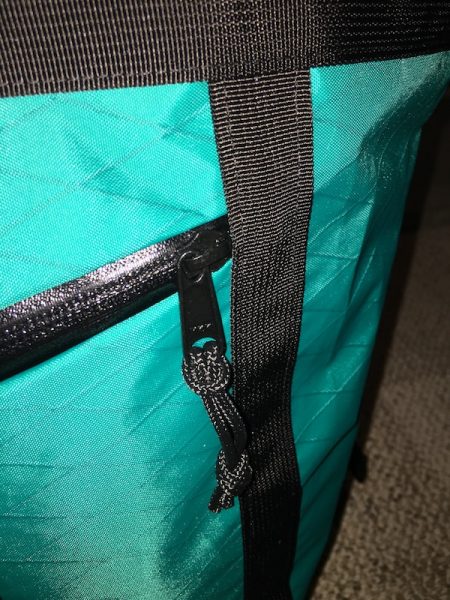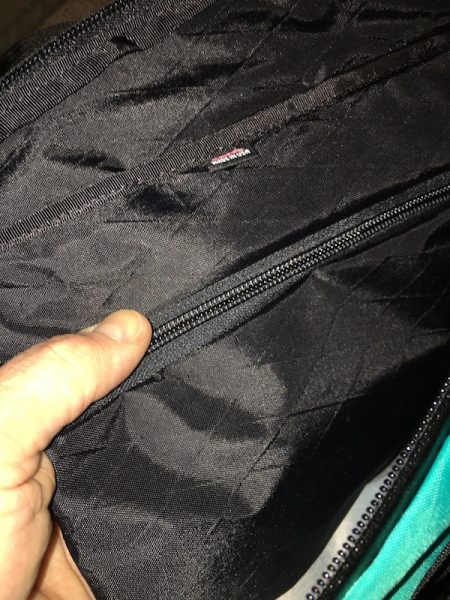 In Use
I see the Flowfold Denizen Limited 18L Totepack as an adventure bag. The combination of durable weather resistance and flexible capacity make it a bag that's equally capable for trail walks, days at the beach, a camping carryall, day trips, or a shopping day at the farmers market. It really wants to take you outside.
I don't usually do "what fits in my bag?" pics for my reviews, but I thought it was worth doing on here to illustrate the capacity and flexibility of the Denizen. Check it out: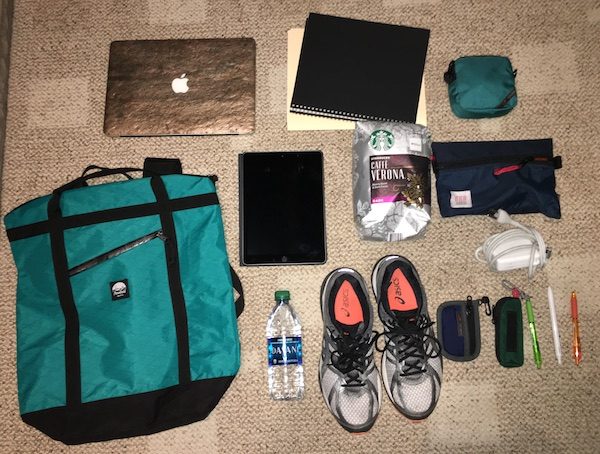 I loaded the Denizen up in this pic with all kinds of stuff: a laptop, a power brick, a notebook, an iPad, organizer pouches, sneakers for the gym (size 10), a water bottle, and a two pound bag of coffee. There's still room to spare for my gym clothes, a packed lunch, and more. You could dump the work gear and fit multiple sweatshirts, beach towels, and snacks. You could fit several days of clothes for a camping trip, or start empty and load up on groceries and flea market bargains as you go. The wide-open design and wide mouth make it easy to pack for wherever you wandering takes you.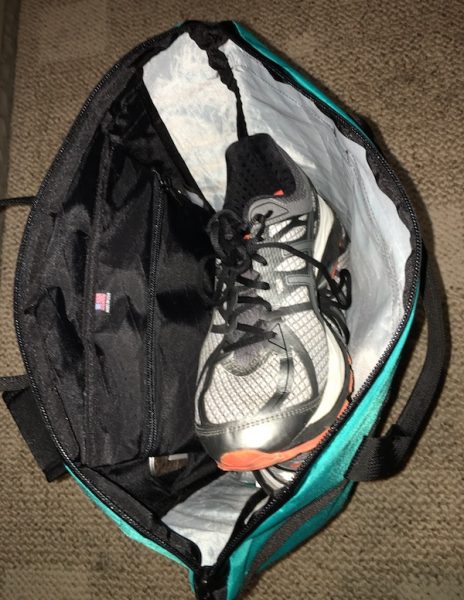 Given the lack of structure and padding, I was pleasantly surprised by how comfortable the Denizen is for regular backpack carry. The bag's weight is nicely distributed and snuggles up against your back so that it's not flopping around while you're moving through fields or crowds. It's very comfortable, even when fully loaded.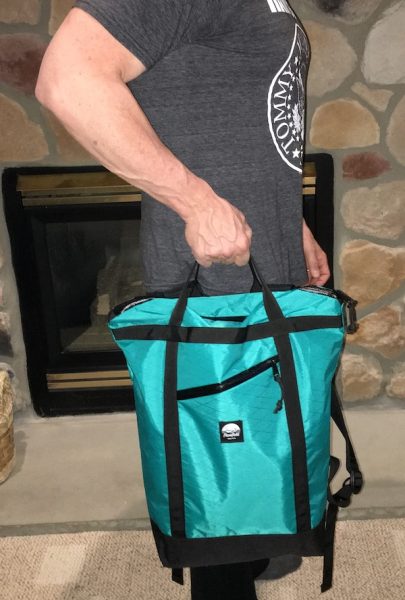 There's another application that I really like for the Flowfold Denizen: as an extra travel bag. Because it's so thin and light, it packs easily in a suitcase for day-trips when you reach your destination (with water resistance!). And because it has such great capacity, you can use it for the flight home as a carry-on for all those extra treasures you picked up along the way. I'm looking forward to testing this out on my next family trip.
Caveats and Considerations
An ultralight & minimalist bag like the Flowfold Denizen does make some compromises that may impact your intended use. Lack of padding and structure are the big ones to consider here.
The Flowfold Denizen has virtually no padding. There's the slightest bit on the rear panel and in the backpack straps, but that's it. If you're looking for protection for your laptop and electronics, you'll need to add your own. There's also no padding in the tote handles and they're very thin; I did find that this could get uncomfortable if I had the bag heavied-up and was using the tote handles.
This is also not a bag for managing all of your electronics without help. You've got two generous pockets for small stuff, but tech-heavy users will need to use additional organizer solutions for accessories and gear.
I believe that the X-pac material and design of the bag has a nice structure, but there's still a lot of flexibility there. You could get poked in the back if you're loaded with odd-shaped items. I've not had this problem yet, but I also typically have an iPad or a laptop in the sleeve which provides some additional structure.
Conclusion & Pricing
The Flowfold Denizen Limited 18L Totepack is a simple, rugged bag for simple, rugged adventuring. Great capacity, impressive durability, and excellent weather resistance make for a bag that begs to go play outside. It will happily play the role of your shopping buddy, too. And at an ultralight total weight of just over a pound, it won't weigh you down. It's also made in the USA by a company that's easy to like… check out their core values and you'll see what I mean.
The Flowfold Denizen Limited 18L Totepack retails for $129. Check it out at the Flowfold website.
Source: The sample for this review was provided by Flowfold. Visit their site for more information and check Amazon for pricing.
Product Information
Price:
$129.00
Manufacturer:
Flowfold
Retailer:
Amazon
Pros:

Excellent water resistance & durabilty
Super lightweight at 16.5 ounces
Large, flexible carry capacity
Works equally well as a backpack and tote

Cons:

Minimal padding may require extra protection for electronics
Simple pocketing will require extra organization if you're a gadget-heavy user