We use affiliate links. If you buy something through the links on this page, we may earn a commission at no cost to you. Learn more.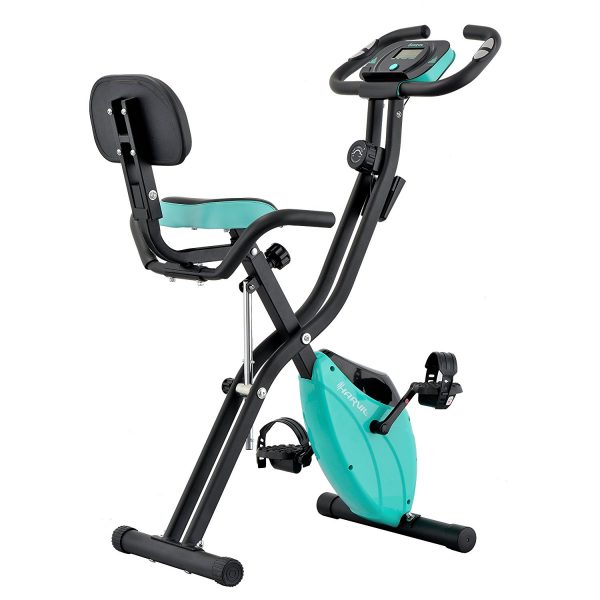 Exercising might have just gotten a lot more convenient… no more excuses!
With this foldable exercise bike, now we can ride essentially anywhere. It's slim design and foldable technology allows wonderful transportation abilities and very easy storage. The assembled dimensions are 26.4 in L x 20 in W x 46 in H and it weighs 44 pounds. On Amazon, they come in the fun and vibrant colors of aqua and peach. 
The bike features 10 levels of magnetic resistance which can be adjusted to achieve your desired routine. Like most bikes, the cushioned seat can be adjusted to suit any height and preference. The pedals are anti-slip and have straps to keep your feet secure. The digital monitor displays speed, distance, time, calories burned, and heart rate. 
There's no need to drive to the gym anymore, which means that you don't even have to go out in public! So, workout in your "I'm with stupid" t-shirt and Spongebob pajama shorts in your living room while binge-watching Stranger Things 2 on Netflix. You won't regret it. How would I know? …Nevermind. Have a glass of wine, because after that ride, you deserve it. Then place your bike back in its super small and secret hiding place until next time.
It gets better! We can help our economy by supporting Harvil, a family owned company out of the USA!
Purchase a Foldable Magnetic Exercise Bike by Harvil on Amazon now for @129.99.