We use affiliate links. If you buy something through the links on this page, we may earn a commission at no cost to you. Learn more.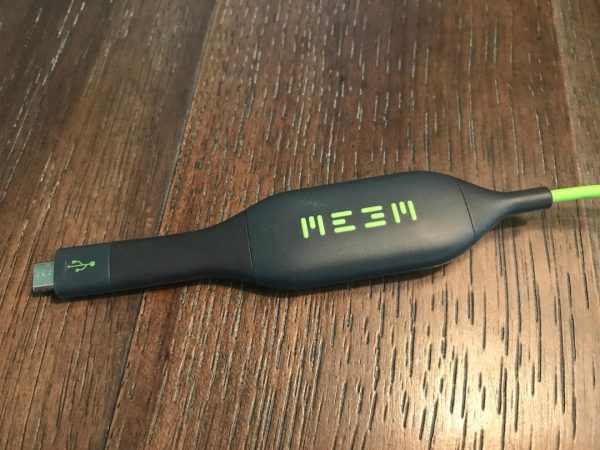 There are several things that I believe are givens.  Cellphones will need charging daily.  And cellphones will get lost and damaged.  And what about hackers breaking into websites, including cloud services, and stealing our information?  So what's a gadget-geek to do?  Well, one thing you can do to solve all those problems is getting a MEEM backup cable.  It looks like a snake that swallowed a small rodent, so what is it?  Let's find out.
So the simplified explanation is that the MEEM is a charging cable for Android or iPhone that has a built-in USB drive (the part that looks like the aforementioned swallowed rodent) near the end of the cable that plugs into your phone.  But before we dig deeper, let's look at the specs from MEEM.
Overall cable length: 3 ft
Main Body:  L-4 inches by W-.8 inches by H-.3 inches
Weight: about 2 oz
Processor: MIPS32® microAptiv™ UC- @ 80 MHz &  MIPS32® microAptiv™ UP- @ 240 MHz
Ram: 1GB DDR3(L)
Flash Memory: SD3.0
USB: v2.0
USB BC1.2 Battery Specification
Charging Rate: up to [email protected] (As per maximum charging rate of the phone)
Data Transfer Speed: 1.6 to 3 MBps (depends on the phone OS and hardware)
Memory size:  32, 64, and 128 GB
For Android:  it backs up Contacts, Calendar, Photos, Videos, Music, Documents, and Messages. Utilizes Micro USB connector, and is compatible with Android OS 4.1.2 and better.
For iPhone:  it backs up Contacts, Calendar, Photos, Videos, and Documents.  Utilizes Lightning connector, and is compatible with iOS 7 and better.
Price:  Android (32GB: $59.99, 64GB: $79.99, 128GB: $109.99)
iPhone (32GB: $69.99, 64GB: $89.99, 128GB: $119.99)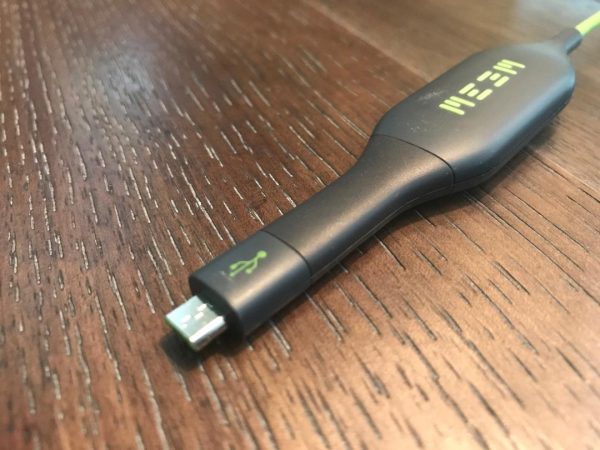 I charge my Galaxy S6 Edge+ every night.  That beautiful screen comes with a price, and I must charge every night!  And I have experienced the hassle many times of changing phones every couple of years and worrying about transferring all my information from the old phone to the new phone.  Contacts, messages, documents, photos, etc.  It's all important, and I haven't always had success with Verizon's auto-backup/restore feature.  Sure, there are cloud services and apps you can use to do backups for you, but the MEEM provides a seamless way to do it all.  Charge your phone and back it up at the same time.
The MEEM does this by having built-in USB storage inside the cable and an app on your phone that automatically backs up the data from your phone to the cable.  And it's important to note that the information doesn't go into the cloud.  It stays right there in the cable.
So how easy is it to use?  Plug the cable up the first time and it launches your app store to install the free app.  Create a PIN# to protect the app from others seeing your data, and it automatically begins the backup.  That's it.  You can watch the backup taking place and stop the backup if you want.  The MEEM can be used with up to 3 devices and back up all of them (assuming there is enough storage in the cable), and using the app you can transfer the backed up data from one device to another.  You can also connect the cable to your computer and use the desktop software you download from MEEM's website to then back up the data from the cable to your computer hard drive.
Never miss one of our posts again. Sent MON, WED, and FRI with the latest gadget reviews and news!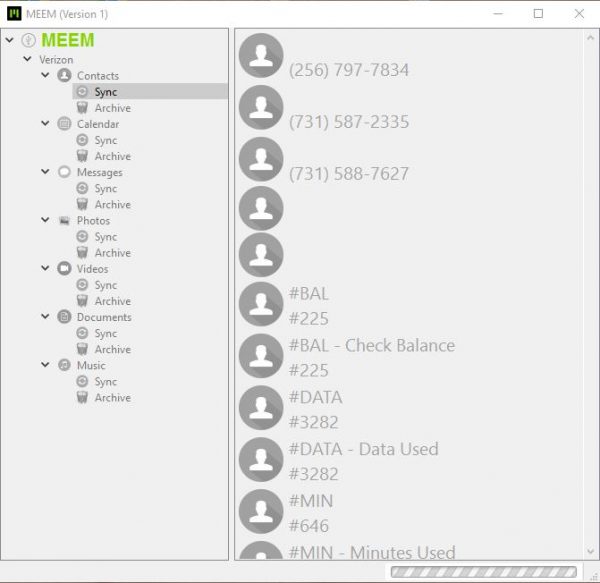 When you open the app you can choose which data categories to sync to your computer and after the sync is done you can scroll through the data and see everything.  It couldn't be much easier.
Finally, I want to mention that there is also a feature of this product called the MEEM Network. There are detailed instructions on the MEEM website about how to set it up, but the short explanation is this.  You can purchase 1 MEEM cable (in my case, the Android version) and 2 other devices on your wireless network (in my case, my Nexus Android tablet and my wife's iPhone 6) can be backed up wireless across your home wifi network to the cable.  Regardless of which operating system they are.  It works.  And it's pretty cool.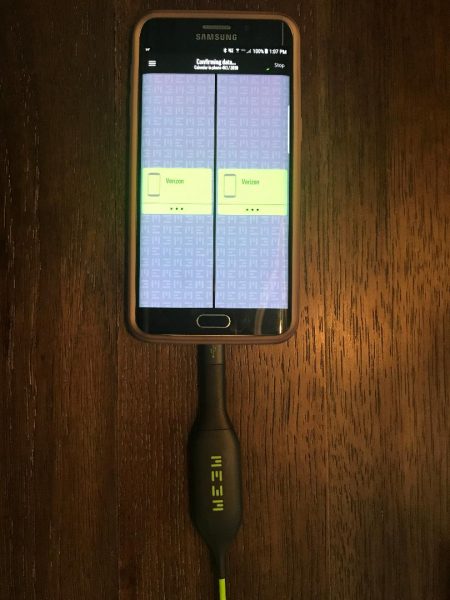 Bottom line
At a price between $59.99 and $119.99, depending on the amount of storage you need, this is not a cheap solution.  But it just works.  And having the peace of mind that your data isn't being transmitted to a cloud service and is pin protected is a huge plus.  Setup was easy, you can even backup your data from multiple devices wirelessly on your home network, and it happens while you are doing what you have to do every day anyway… charging your phone.  I highly recommend this device and think you'll enjoy it as much as I do.
Source: The sample for this review was provided by MEEM.  Please visit their site for more info and Amazon to order.